"I'm blue da ba dee da ba daa…" the very first thing that popped into my head when the newest theme for the 52 Week Project was announce. Yup, you guessed it the theme is blue! (The song is Blue by Eiffel 65 <– the animation…. oofda!)
With the song on endless repeat in my noggin, I loaded up Bender in a quest to find blue. I made note of two buildings with blue, a blue vintage car, a blue tractor and an assortment of blue houses. There is an awesome collection of blue and white striped buildings in a neighboring small town, but they are on private property. Not wanting to be a bother, Bender and I made a swift turn around and headed back towards home.
First stop, the first blue building I had seen… Napa Auto Parts! The ENTIRE building is blue!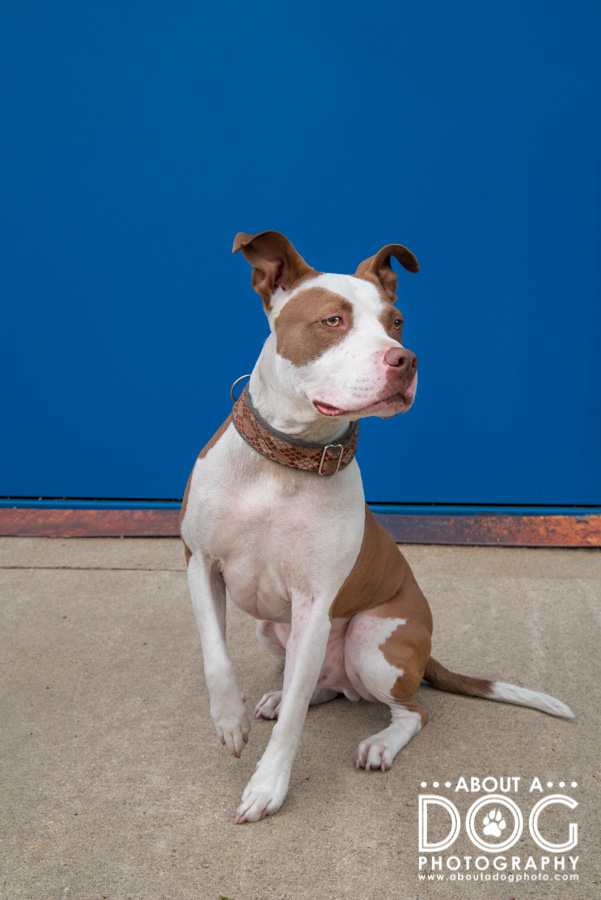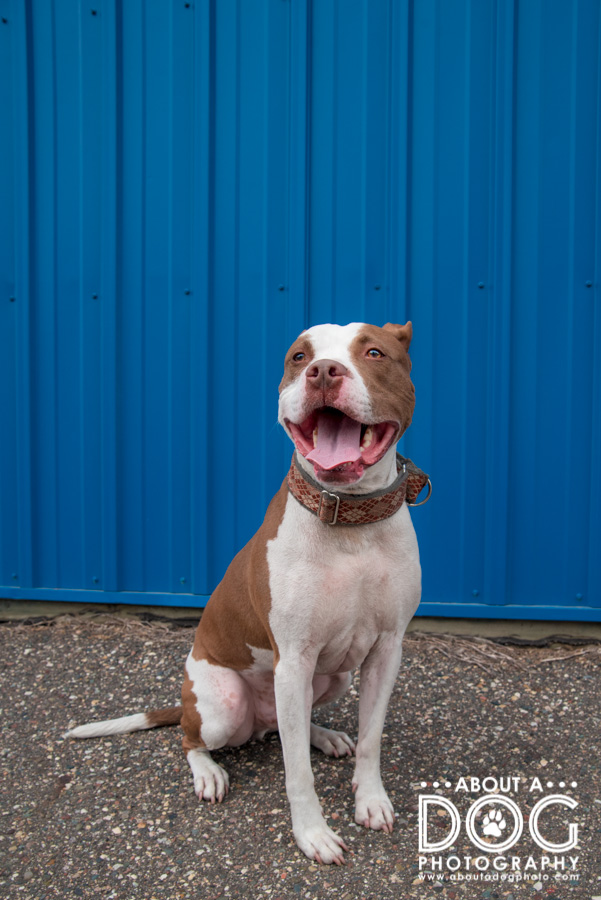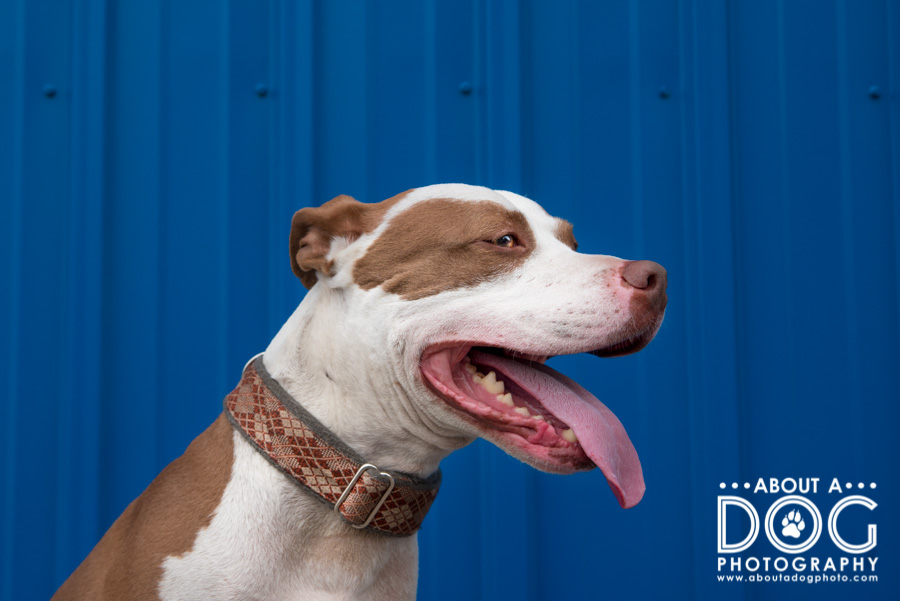 Second stop was a block or so away, a building that might have been a car repair or plumbing place in its past (I don't recall which it was for as often as I drove past it). Its currently being remodeled on the inside, but the back of the building has blue and white stripes! Bender worked his indifferent modeling (he really does have ears), while I cozied up with some creeping charlie. Since Bender tends to walk towards me if he's not tied to anything, I tied him to the rail on the building. Makes me wonder if anyone inside heard any of the thumps and clinks from the leash haha!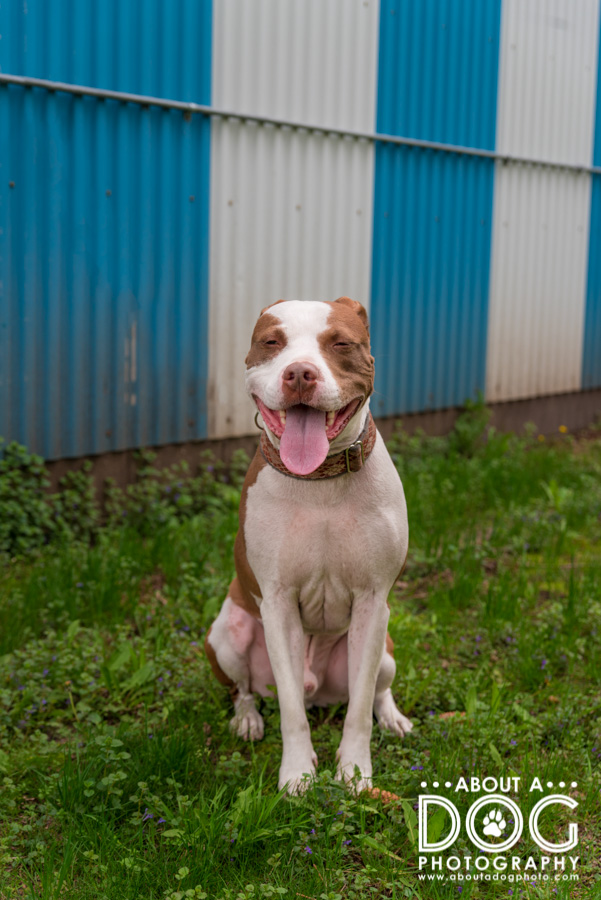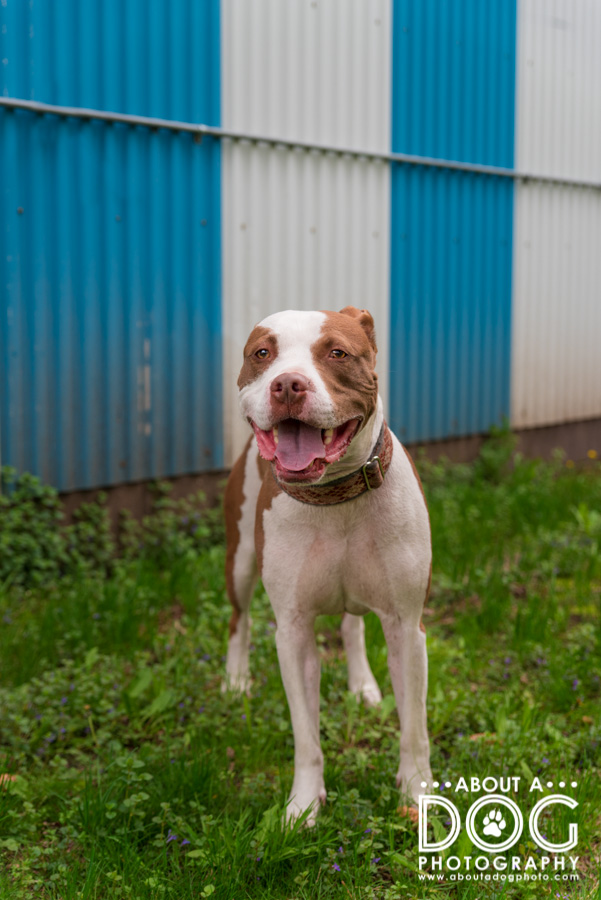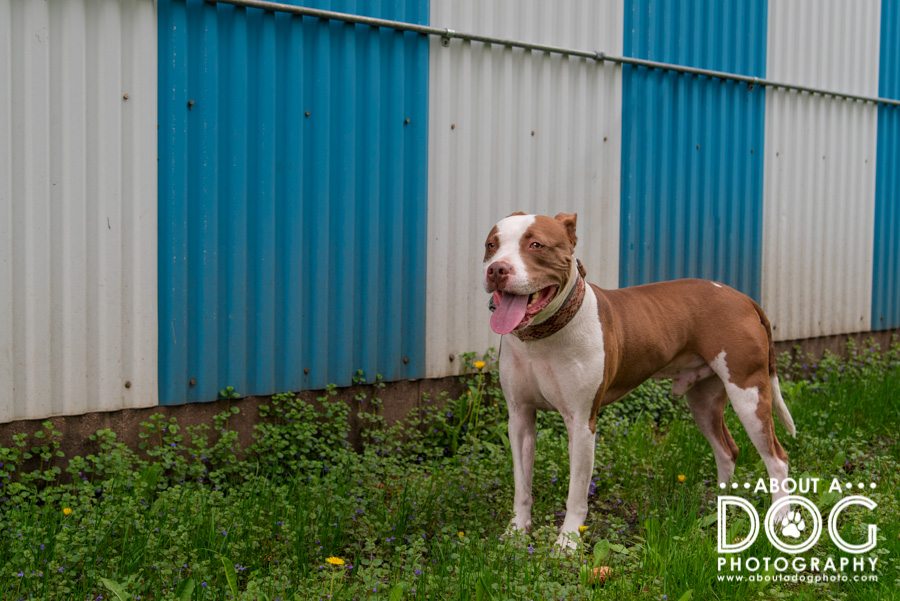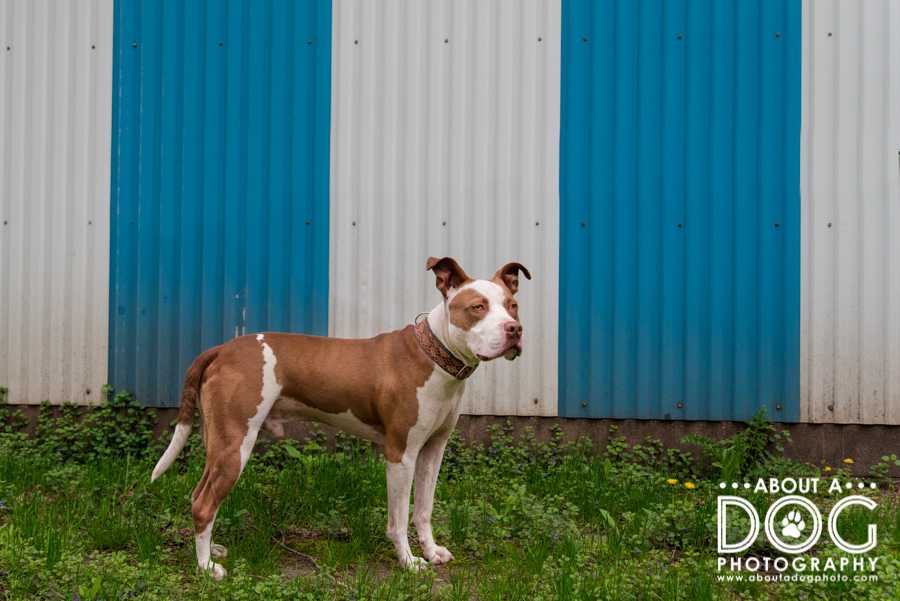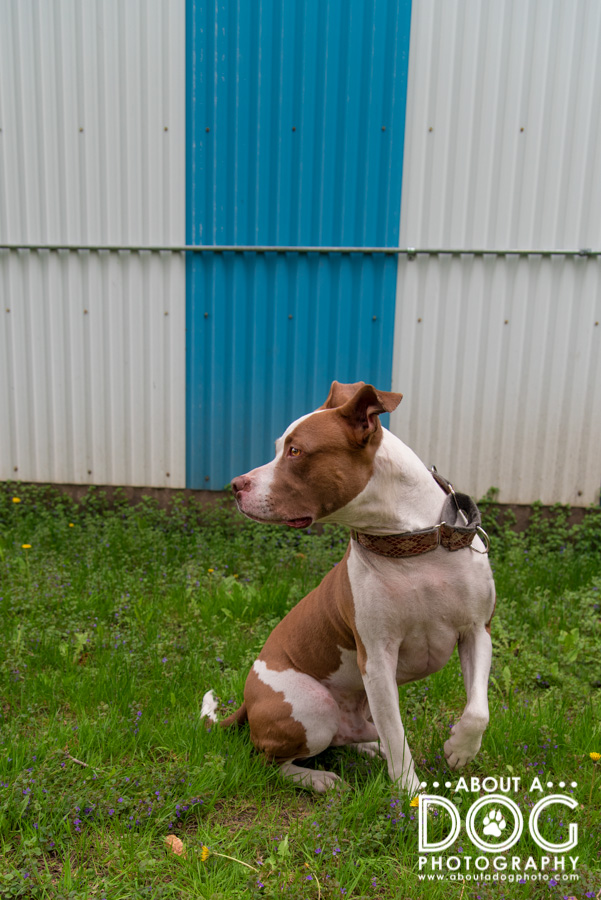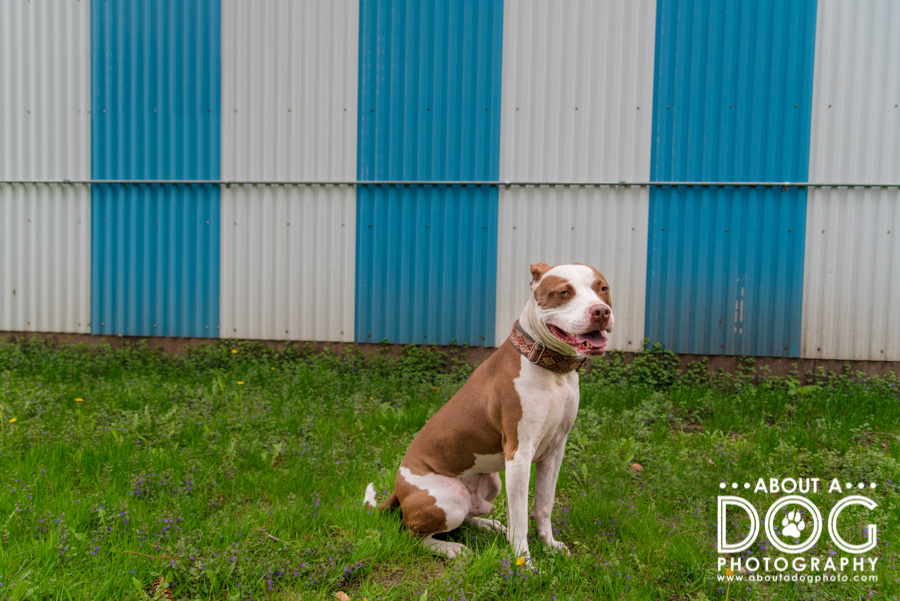 Next up visit Pet Love Photography, serving Greater Cincinnati and the San Francisco Bay Area to see her version of blue!