About A Dog Photography in St. Cloud, St. Paul & Minneapolis MN | 52 Weeks is a blog circle with a theme for every week (which means we all link to each other, links are found at the end of the post).
---
The weather held a wee touch of briskness on an adventure to downtown St. Cloud for the urban theme. Bender, the butt-head, was happily excited for a quick ride down to the grungy alleys of downtown.
Enter every distraction, a dislike for the 20mm lens (giant eyeball) and a general distaste for being photographed and Bender was top level frustration. Treats didn't matter. The approach? A sigh and a happy reset. The more fun we made it the more he'd at the least hold his sit position for more than 2 minor seconds, even if it meant the general direction of his eyes was everywhere else. When he did look at me, those lovely ears tucked back into the brimming bald old man. At least he looked mostly in my direction.
(If you've ever wondered where I get the patience when working with your dogs, its from this hunk of dog. He reminds me to keep it fun and embrace the moment, even if it means we're rocking side profile images and no ears.)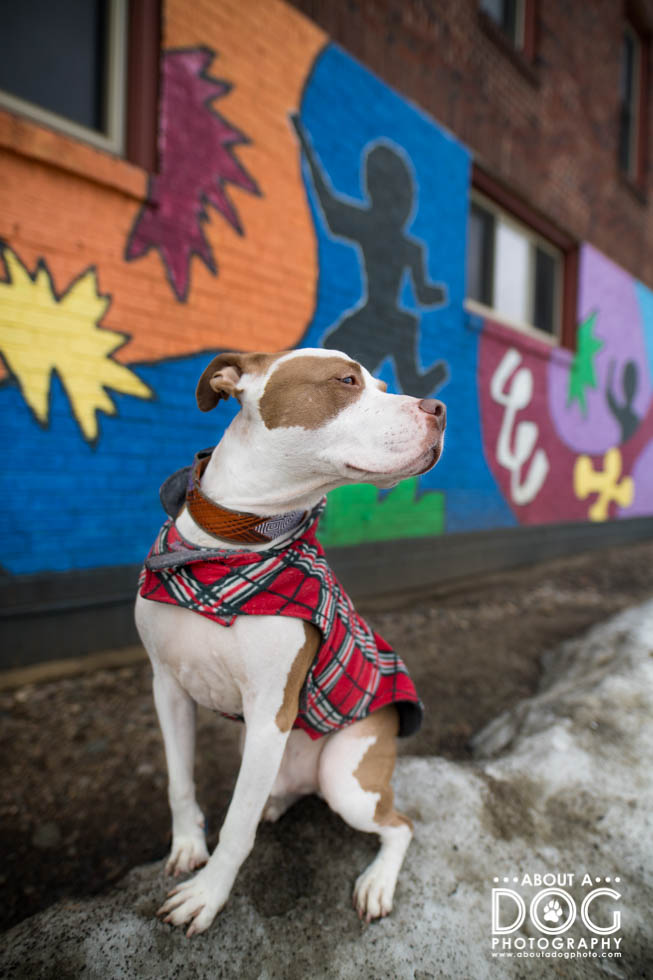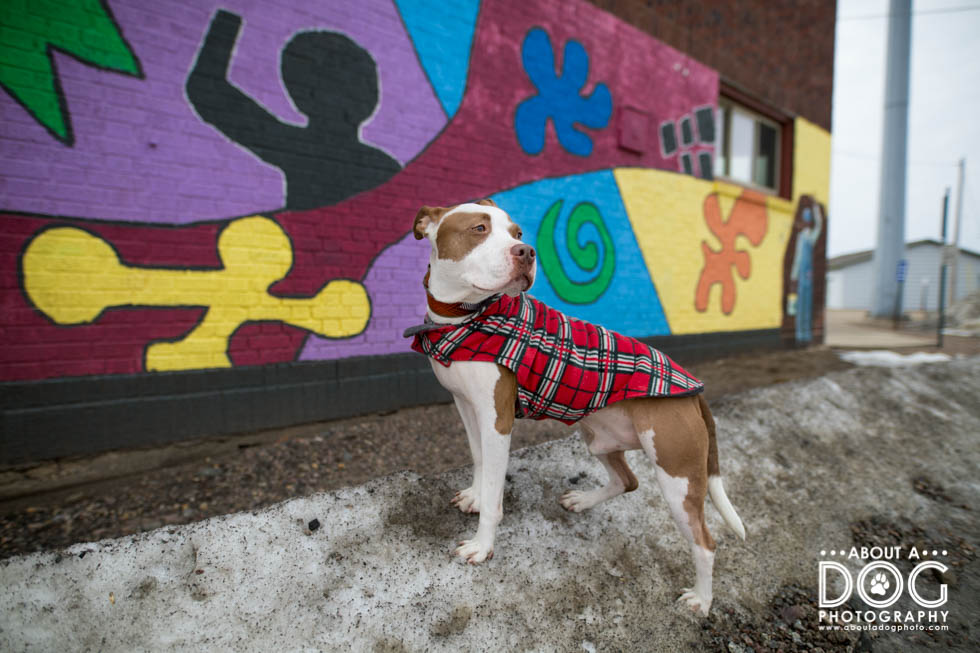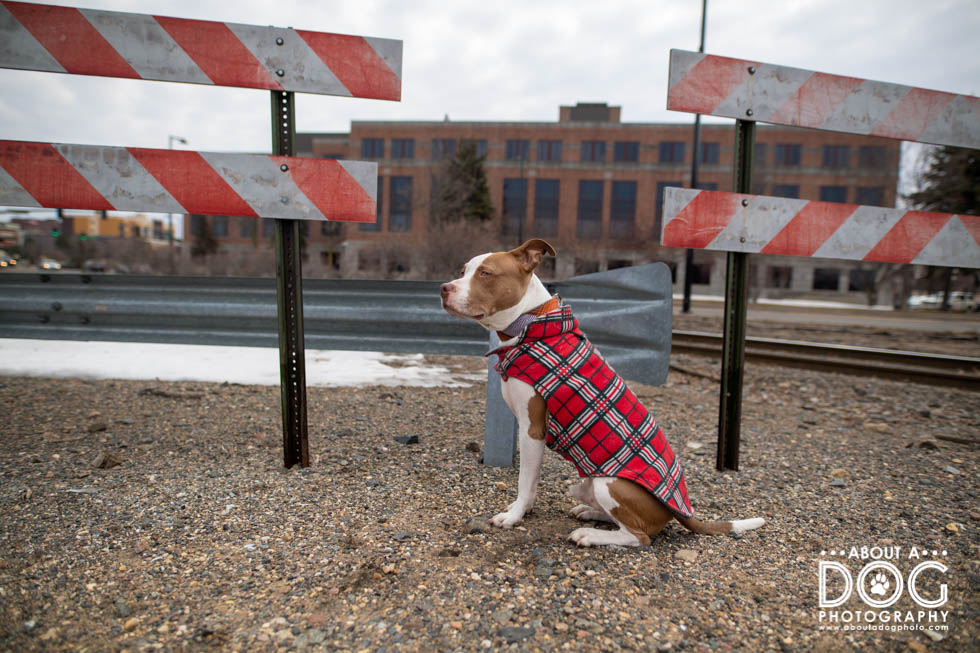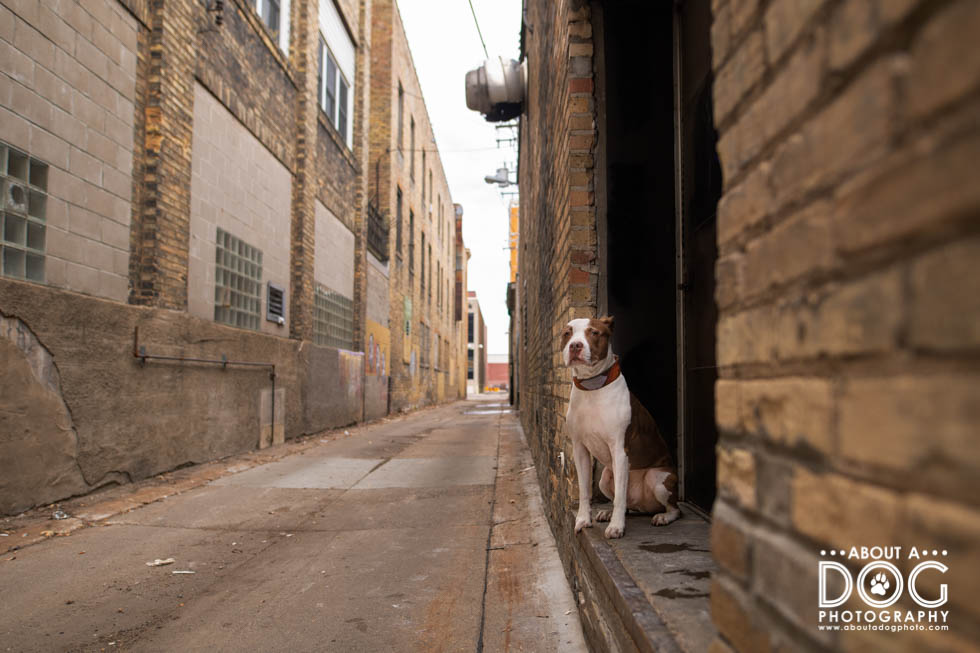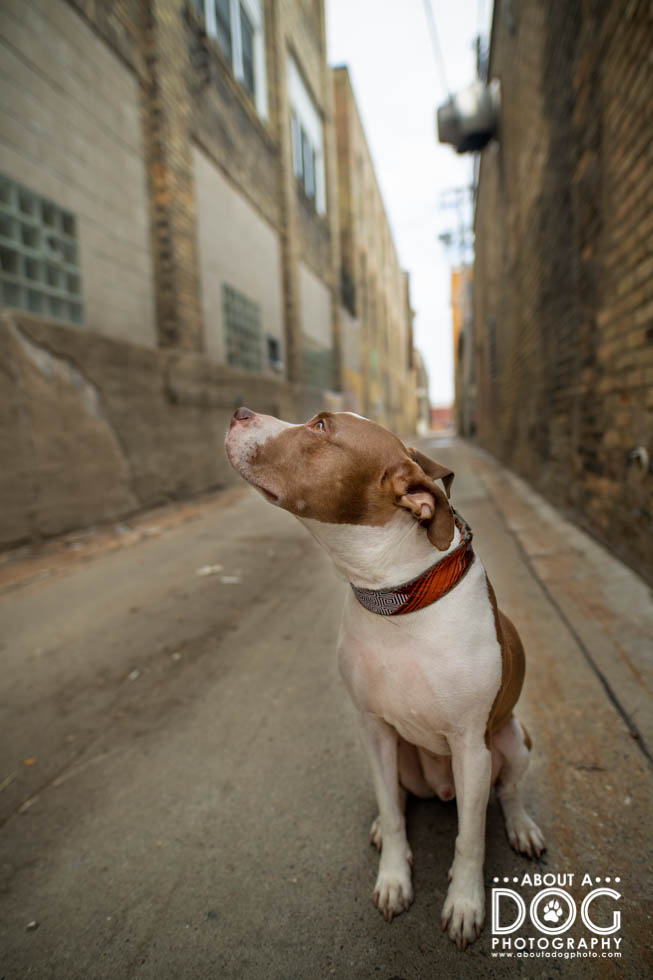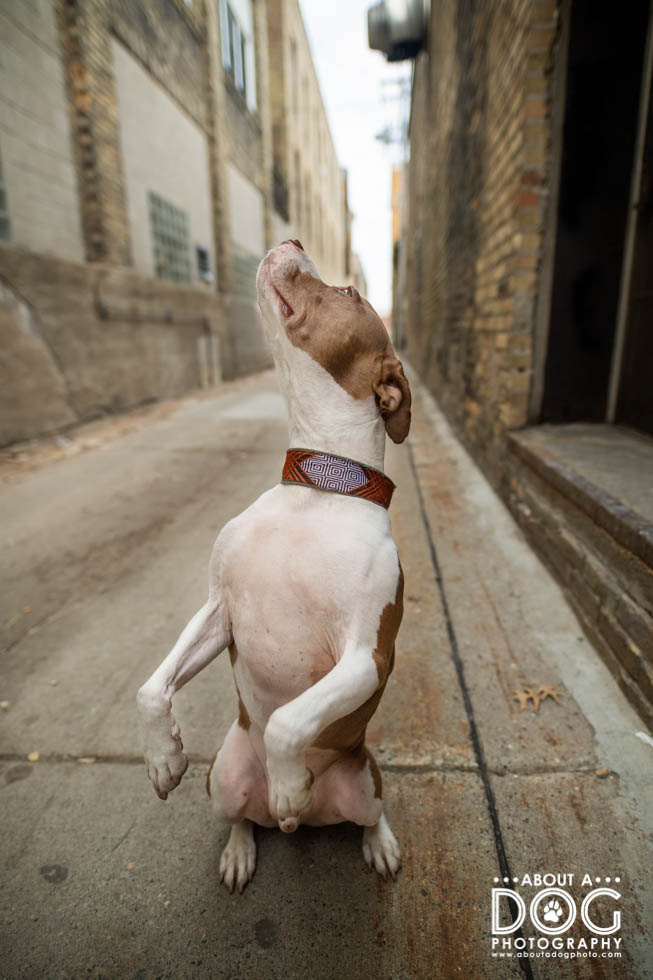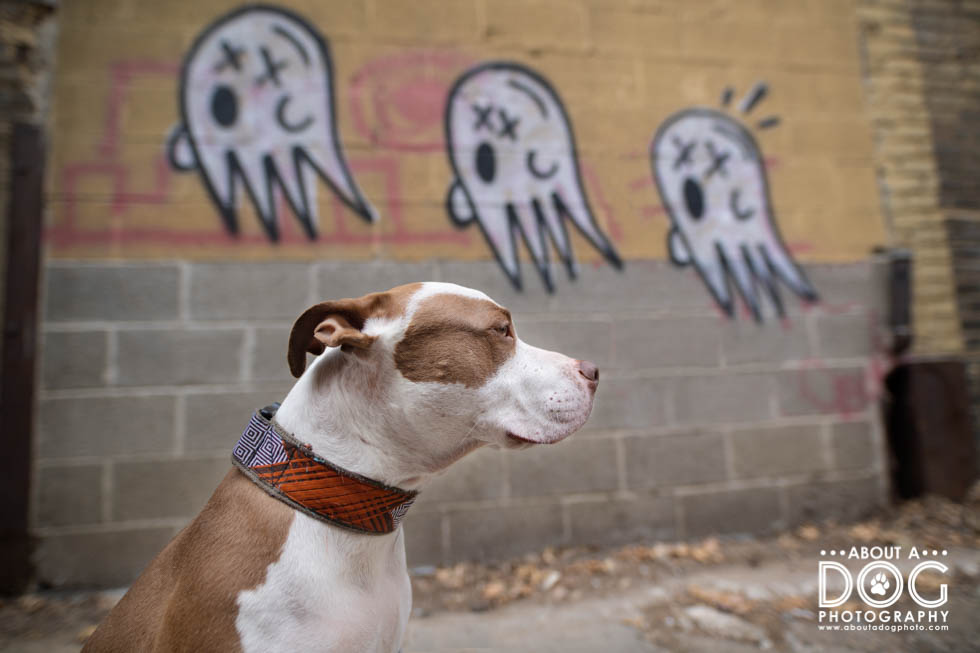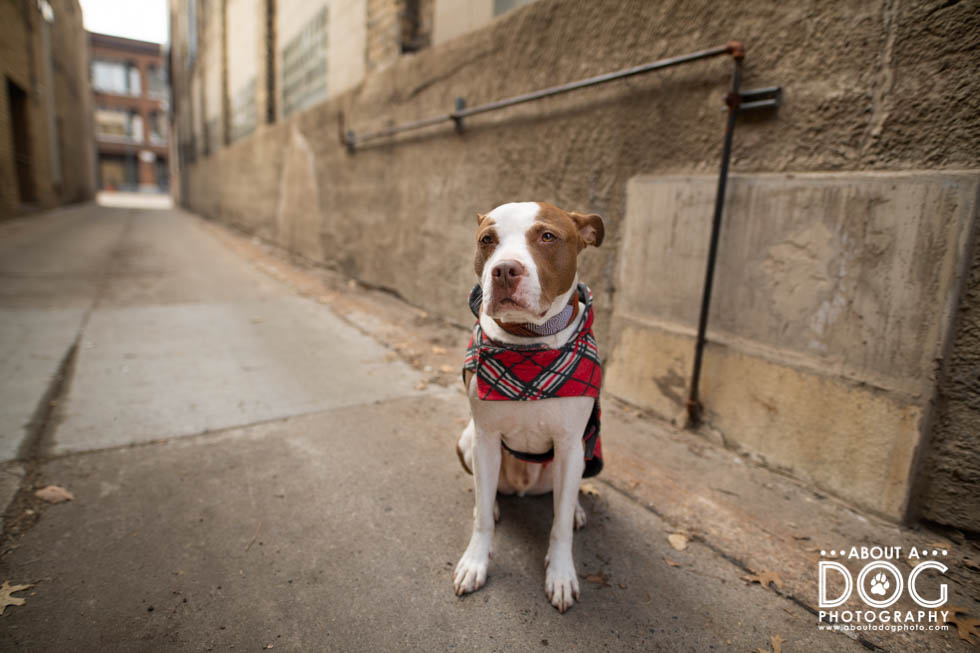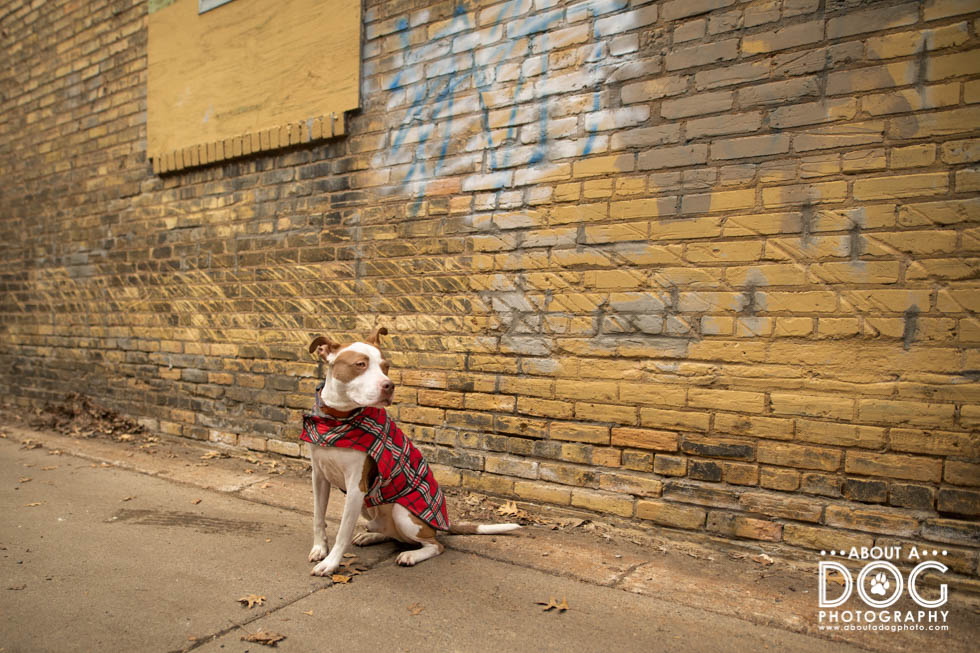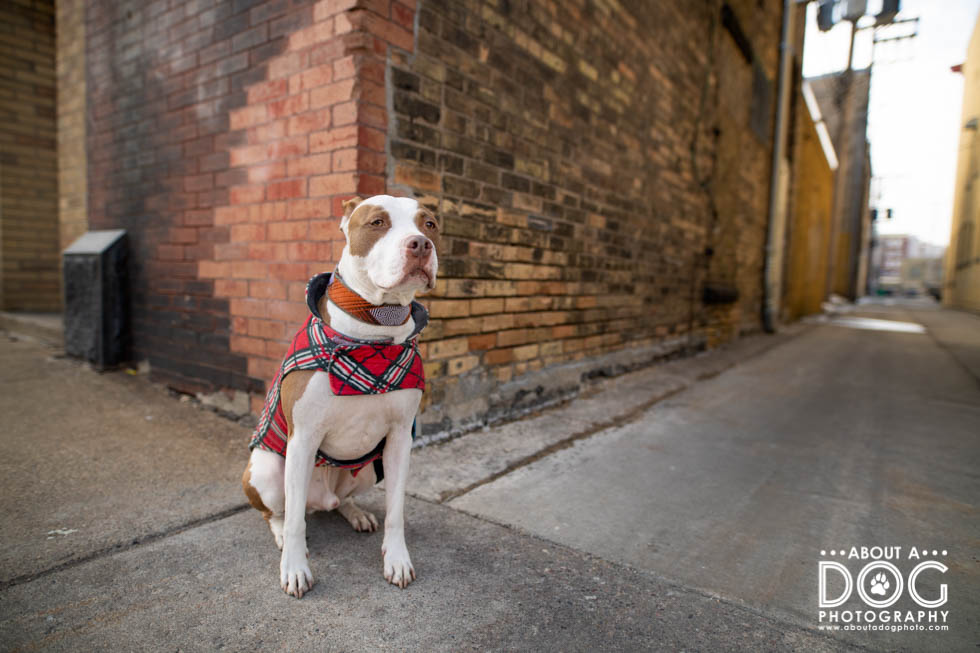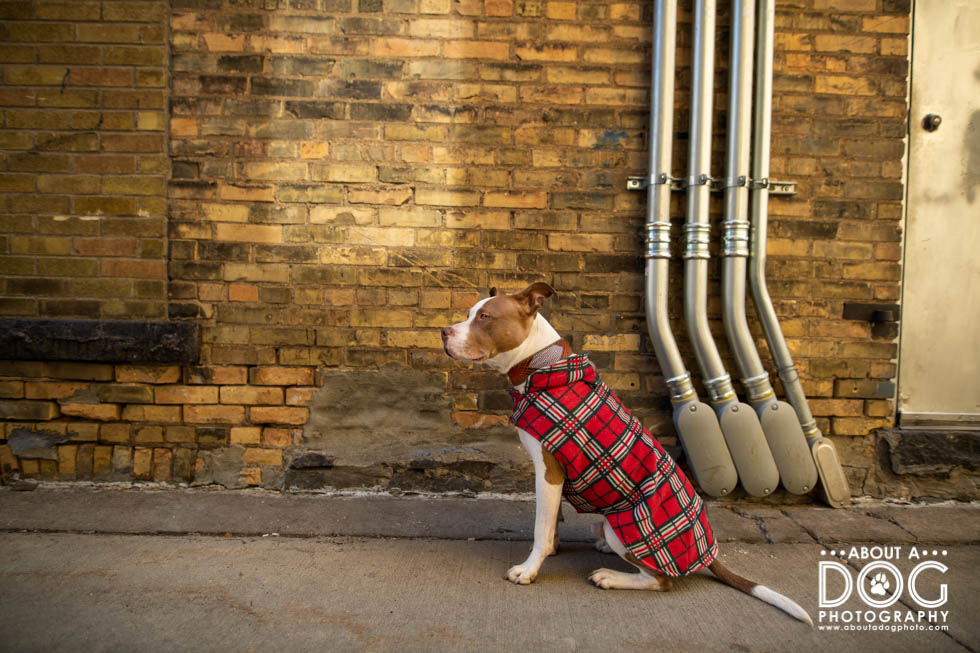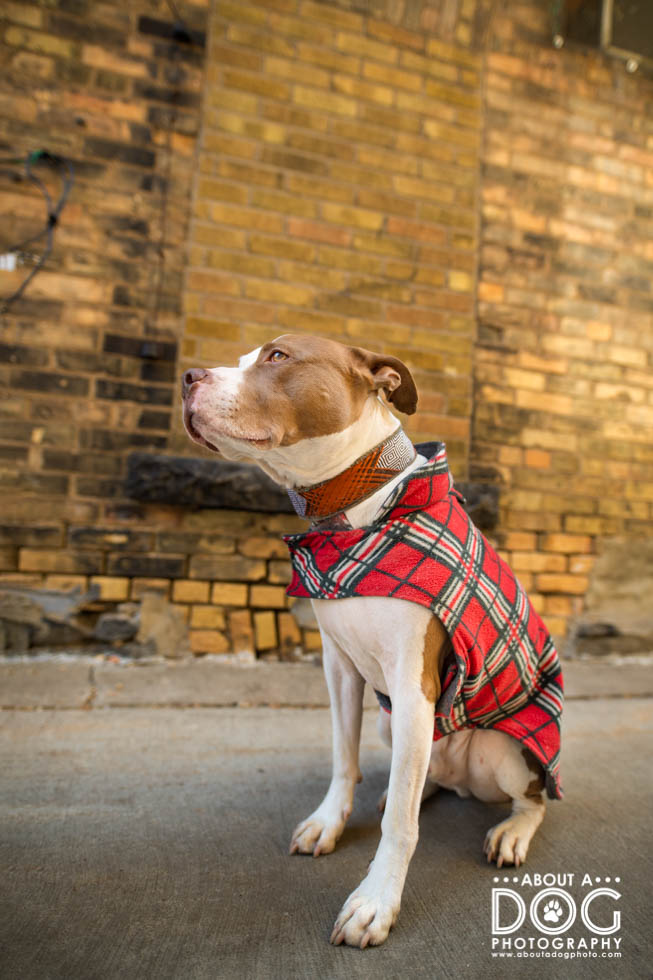 ---
Next visit Tracy Allard of Penny Whistle Photography fetching portraits in Coppell and surrounding communities in the Dallas – Fort Worth metroplex to see her urban!
---