We LOVE prints & print products. Being able to take those stunning images of your pup and turn them in the physical works of art, turn them into REAL life images, makes us swoon. If you've browsed the Prints & Products page you'll see there are a plethora of ways you can bring your dog's images to life. From wall art to art for your shelves, the options are nearly endless!
You've met traditional rectangle prints (8×10 & 5×7 formats the long standing format from portrait studio days – originally sized per the plate size of the camera waaaay back in the day) and you've encountered the occasional square format (frequently in scrapbooking, or as vinyl record covers, sometimes prints). But what about CIRCLES?
Enter in the product feature: Circles
Circles are playful, modern and unexpected. Paired with sharp edged traditional frames they pop and lead the eye. They work well in a cluster of circles, as single statement pieces or as additions to any gallery wall. Minimally to say, circles are MEGA awesome! Sizes: 12×12, 16×16 & 20×20
Additionally: they come in a range of finishing options!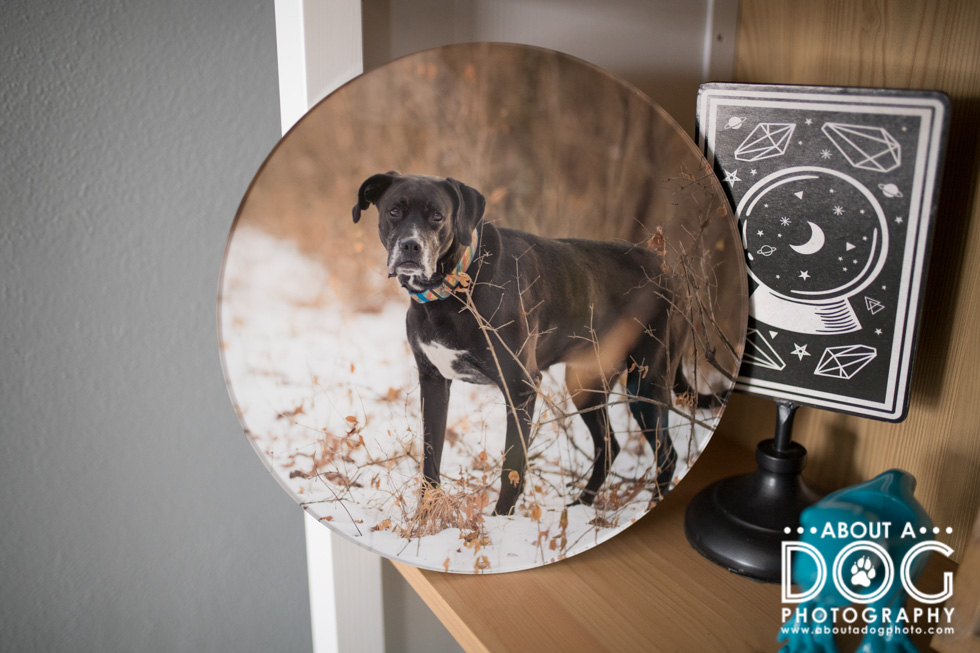 Acrylic Circles
– Practically a magical item – acrylic circles give your images a surreal 3D pop that traditional images don't. They are vibrant, glossy, and float off the wall, purely modern in aesthetics. Crafted in England, an acrylic circle is timeless work of art.
---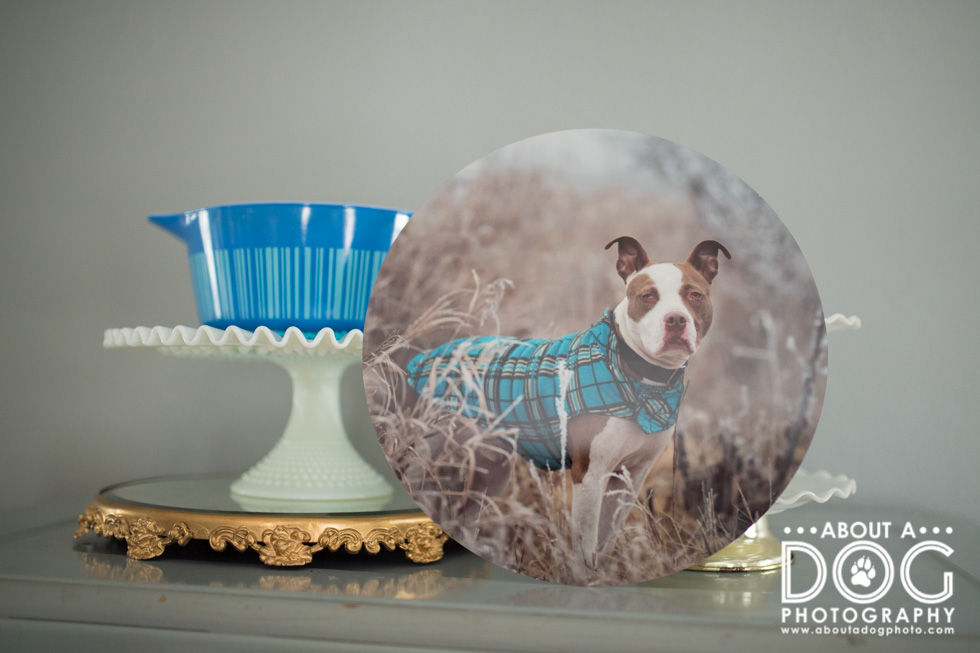 Metal Circles
– Quaint with a glossy, vibrant surface & float mount, metal circles are awesome! Printed on aluminum with a protective glossy coating, these are lightweight and durable while being mega modern & playful!
---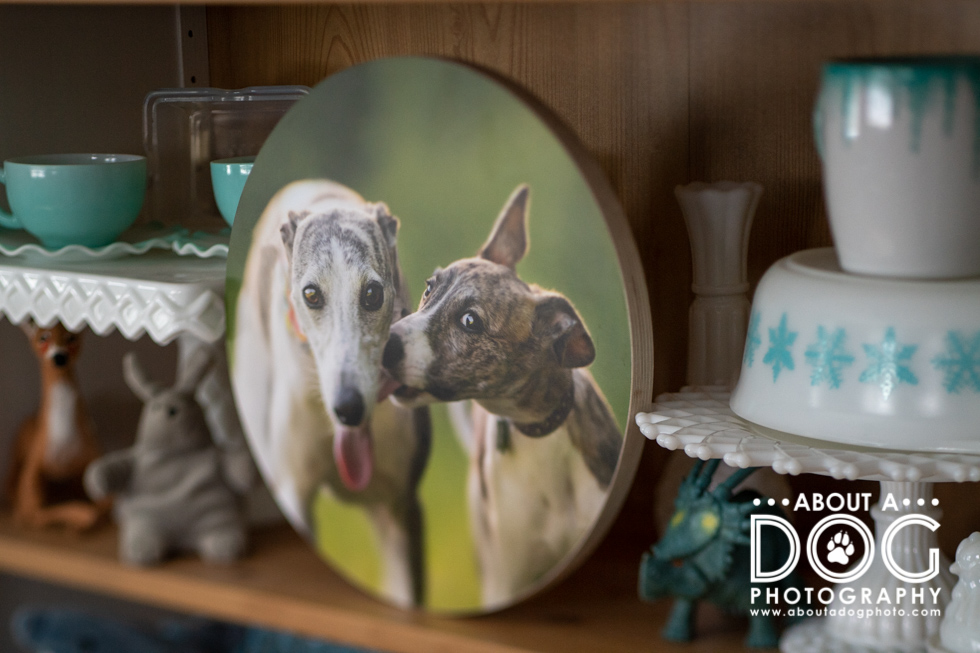 Wood Circles
– Thick edged with a layered wood luck, a smooth non wood grain surface make wood circles classic and super stunning. They have keyhole hangers for easy hanging. The surface is protected and non glossy so perfect for any viewing angle or space.
---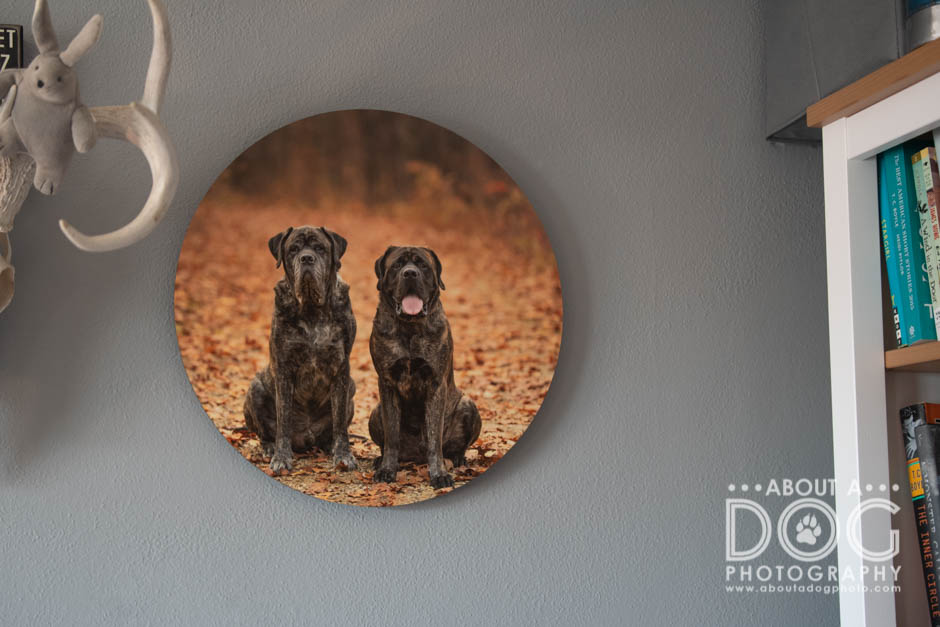 NEW Mounted Circles
– Super lightweight, non glossy, vibrant and playful, mounted circles are MEGA cool! Viewable from any angle, these will make a statement in any room. Plus being lightweight, if they fall and boop your dog while he runs zoomies they won't hurt!
---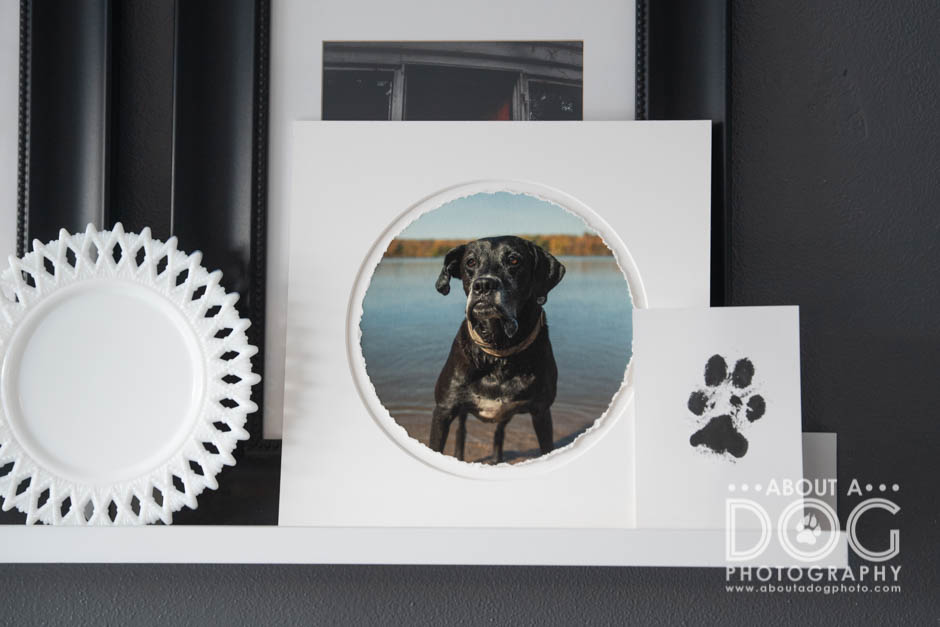 NEW Framed Deckled Circles
– Take an EPIC deckled print (cotton paper with a hand torn edge), transform it into a circle and frame in as a SQUARE and you've got a MEGA modern piece of artwork that will last forever (or at least 100 years with the archival elements of the print, mat & frame). These are great for adding an unexpected element in a gallery grouping – the frame is square but the print is a circle! Plus that deckled edge, swoon! (Yes this example isn't framed – but the framed one won't arrive until after this post!)
---
What do you think of circles? Want some of your own dog? Let's get you a session set up! Email me ( about setting up a session) or head over to the booking site and pick the perfect date!
---
We're in a blog ring! When you land back here, you've made it through the whole ring! Next up: Dallas – Fort Wort Worth pet photographer Tracy Allard of Penny Whistle Photography shows you one of her most popular custom-made albums for pet, equine and family portraits alike