About A Dog Photography in St. Cloud, St. Paul & Minneapolis MN |  52 Weeks is a blog circle with a theme for every week (which means we all link to each other, links are found at the end of the post).
---
So far, we haven't frozen to death. You didn't hear? Minnesota has entered into a competition with Antartica to see who held the "hell froze over" award. And…. Minnesota took the prize.
The polar vortex rippled through, sending dipping temps and winds that bit and froze boogers. Wednesday lacked in wind, though made up in temps of -20s, reaching deeper into -30s when the sun ran out. (I'm writing this Wednesday evening). Due note, this is actual temps and does not account for windchill. Which means -20 is more like -30 pending severity of wind.
Per the weather ap: Thursday starts brisk with -30s pre sunrise and trends upwards to a balmy -5 degrees. Friday is suggesting mid teens, while Saturday and Sunday will be a heat wave of 30-40 degrees. (A massively extreme flux of 60 degrees…).
— What better days to set up and photograph the 52 Weeks theme of Red? The strobes were led up to the living room, aimed towards the space between the couch and bookshelf with Bender the obligatory, but never excited, model. All the red things were found.
First, Bender lounged clad in his red jacket (he's got two others – one blue, one tan), his excitement for pictures displayed in a snooze on his bed.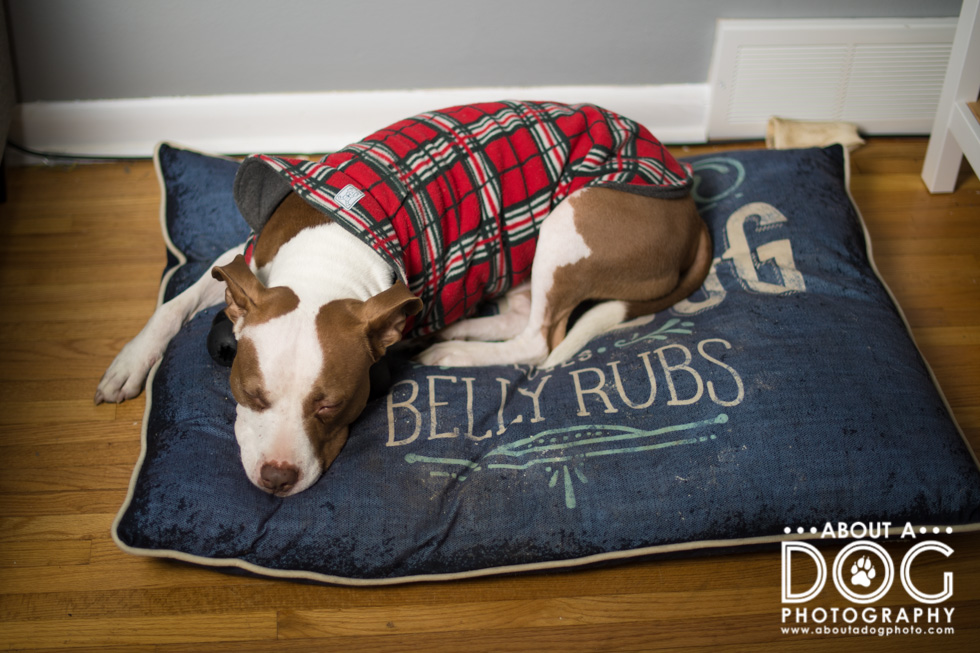 Jacket removed, the cozy buffalo plaid blanket converted the dog bed (it reads: Every good dog deserves belly rubs) into a cozy hipster nest. More snoozes.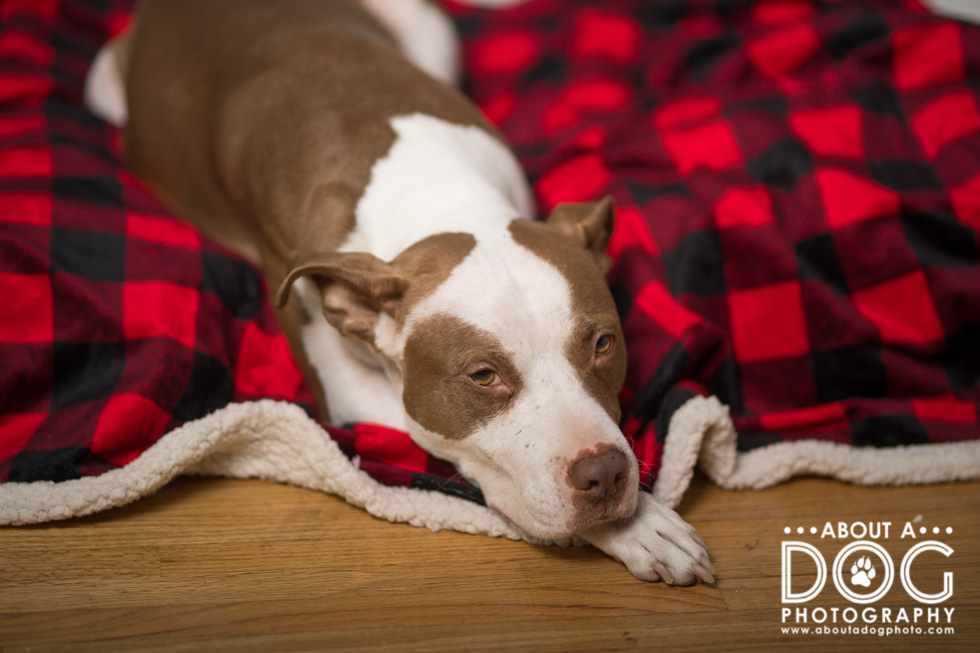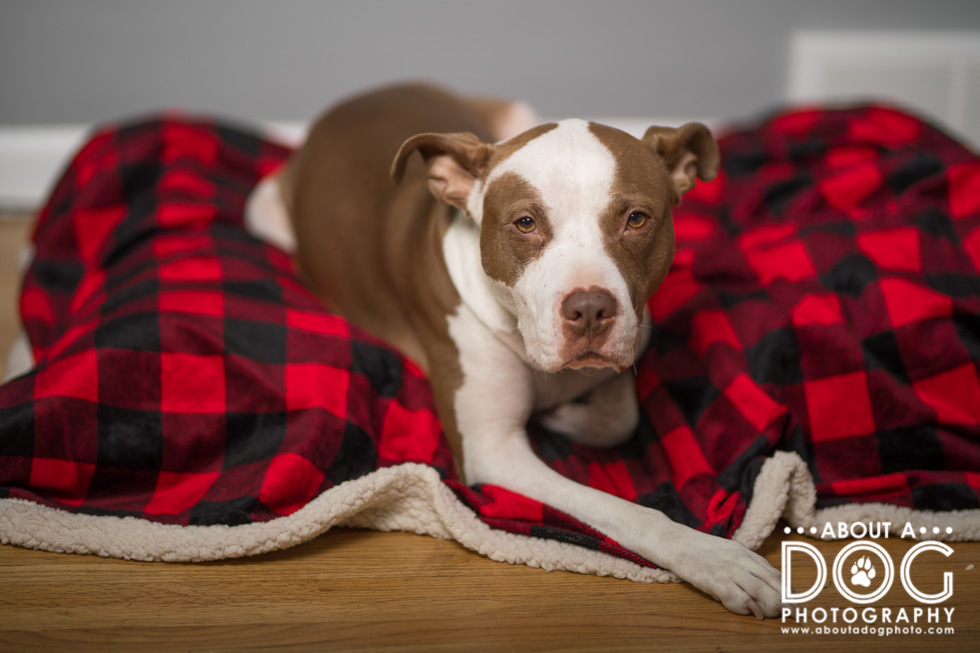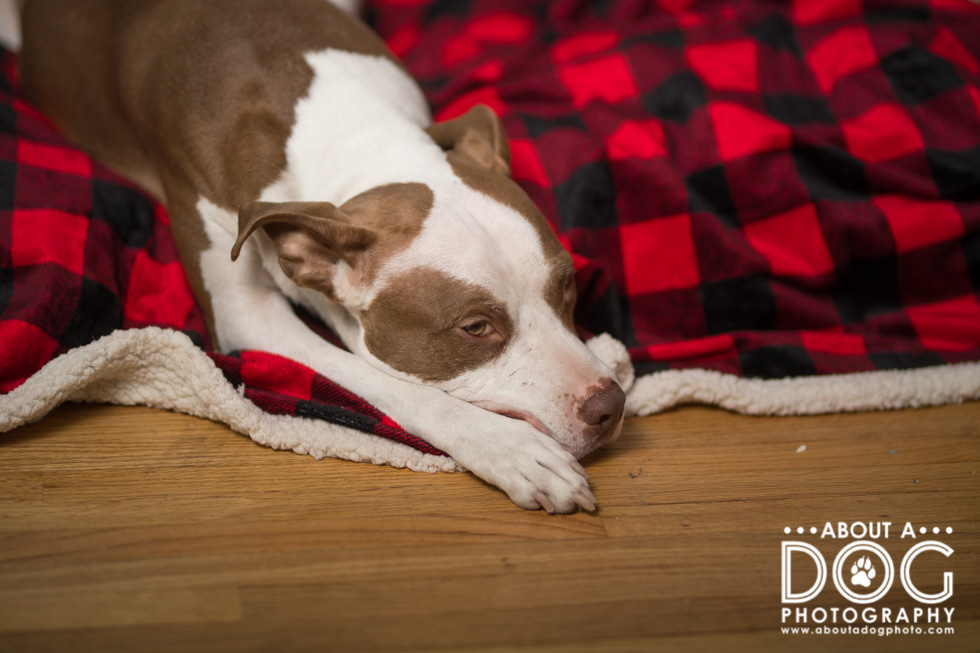 Let's try something that doesn't make you want to just snooze… blanket and dog bed were tucked away, red scarf was the "in" look.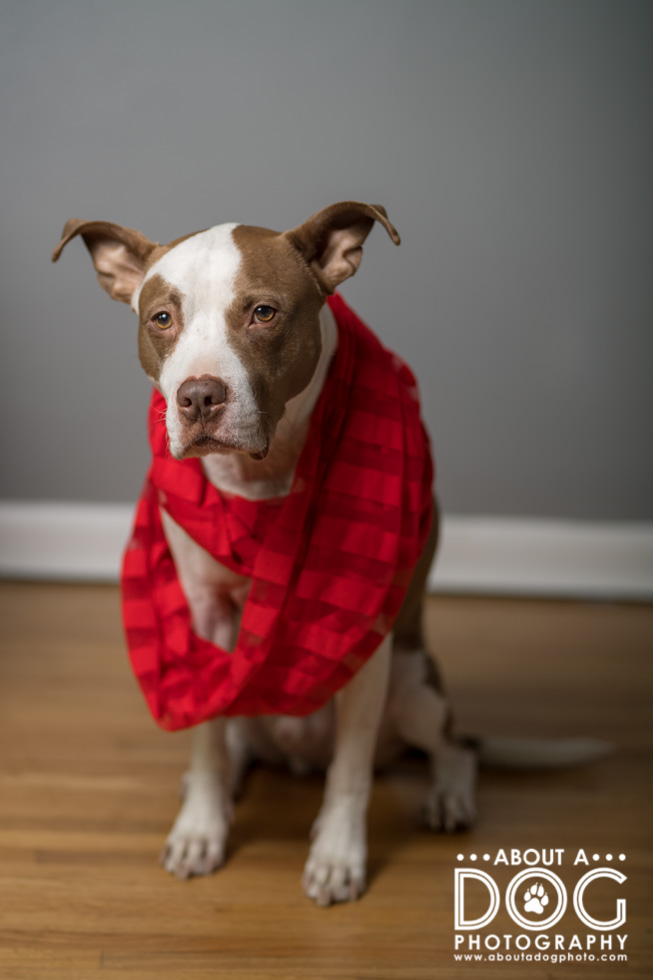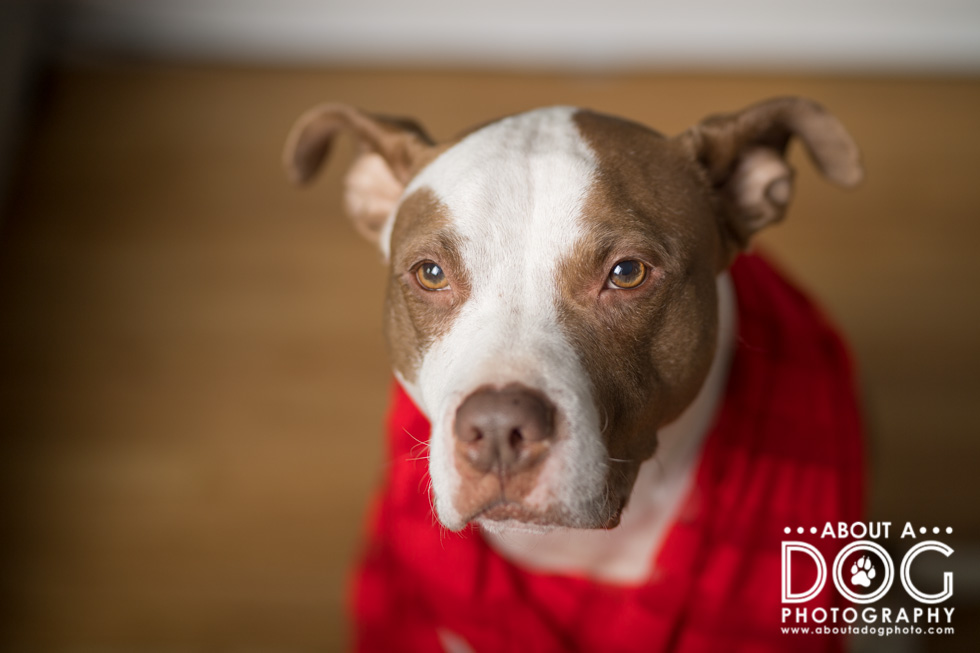 Swap scarves to the quintessential buffalo plaid (Minnesota has adopted this as THE pattern + color for everything).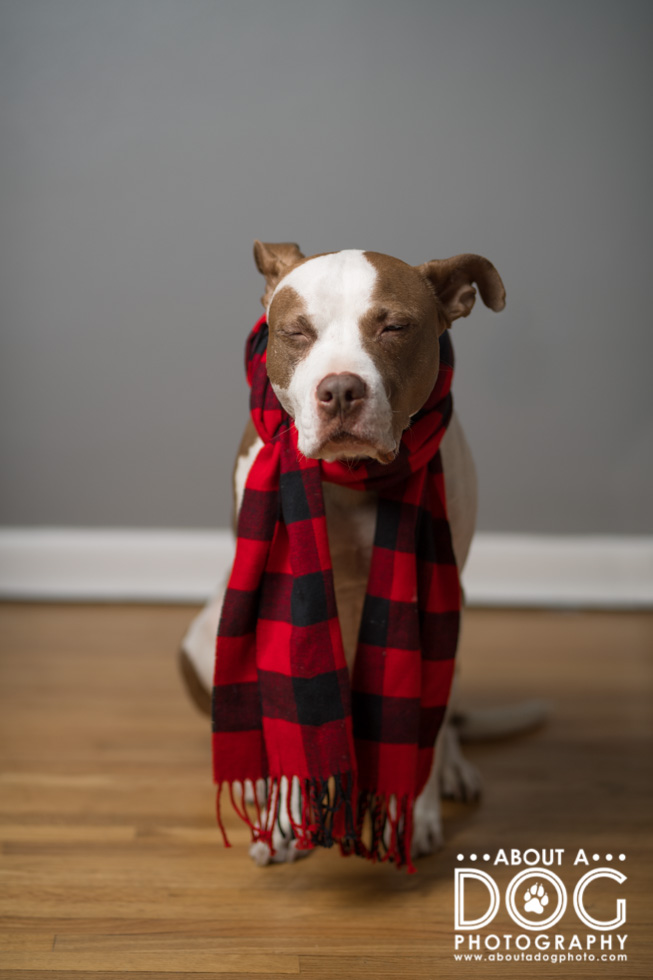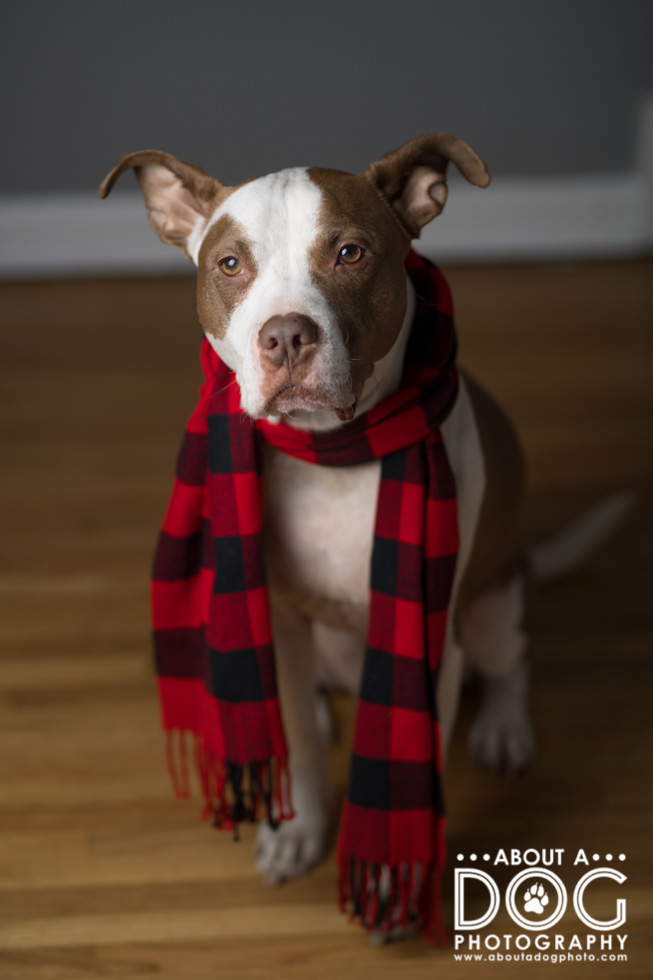 Hmm…. let's see if we can do a "beg" (if you hear me actually pronounce beg it sounds like bag, with the word bag holding an elongated a sound, fyi). And… long range beg doesn't work. Swap lenses and scootch closer. Presto the best beggar ever!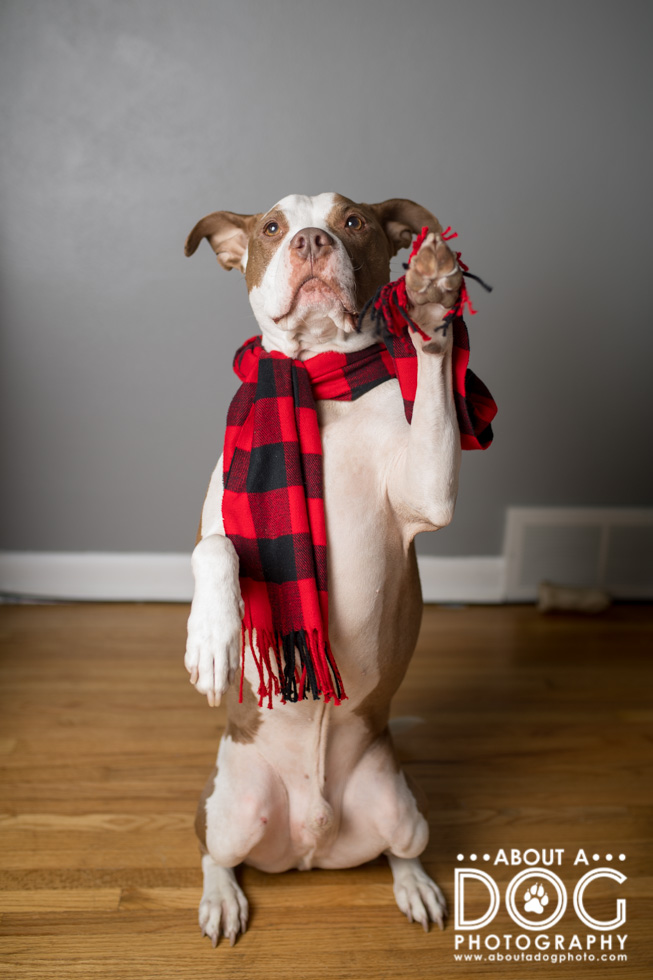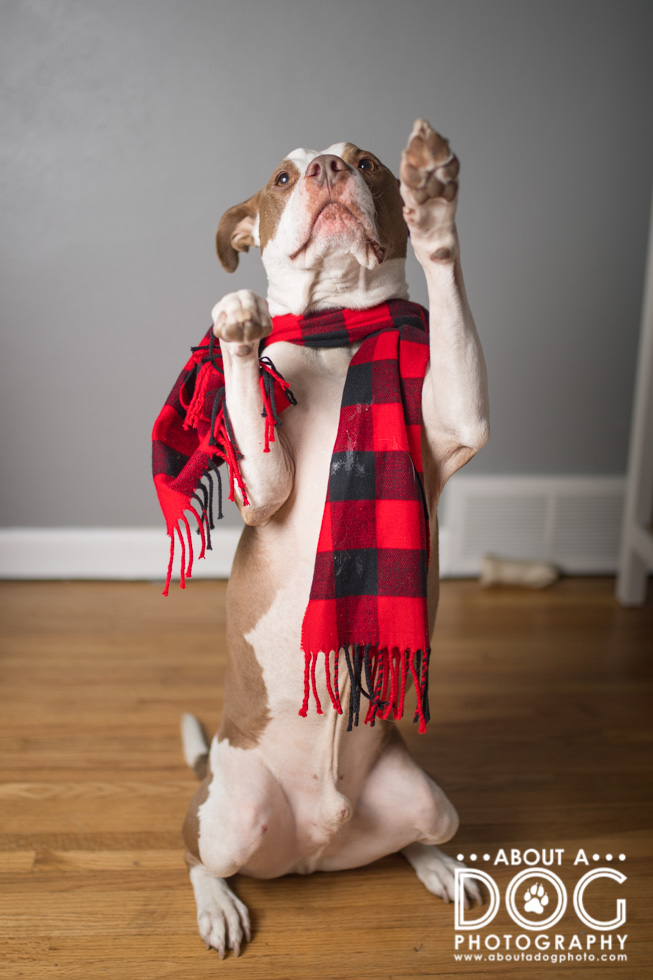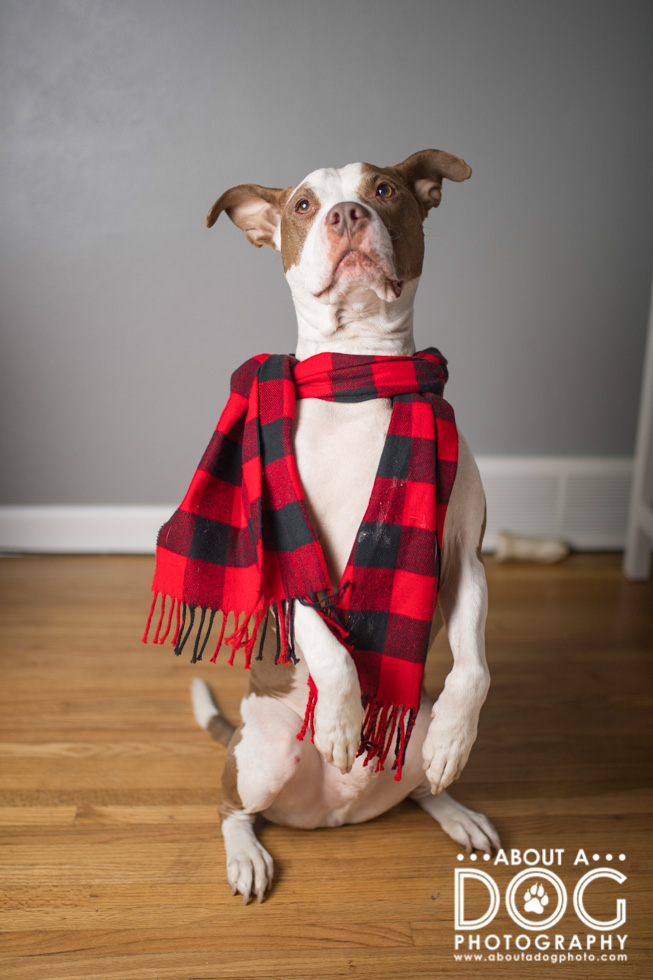 We have more red things such as… red Converse & a red cashmere!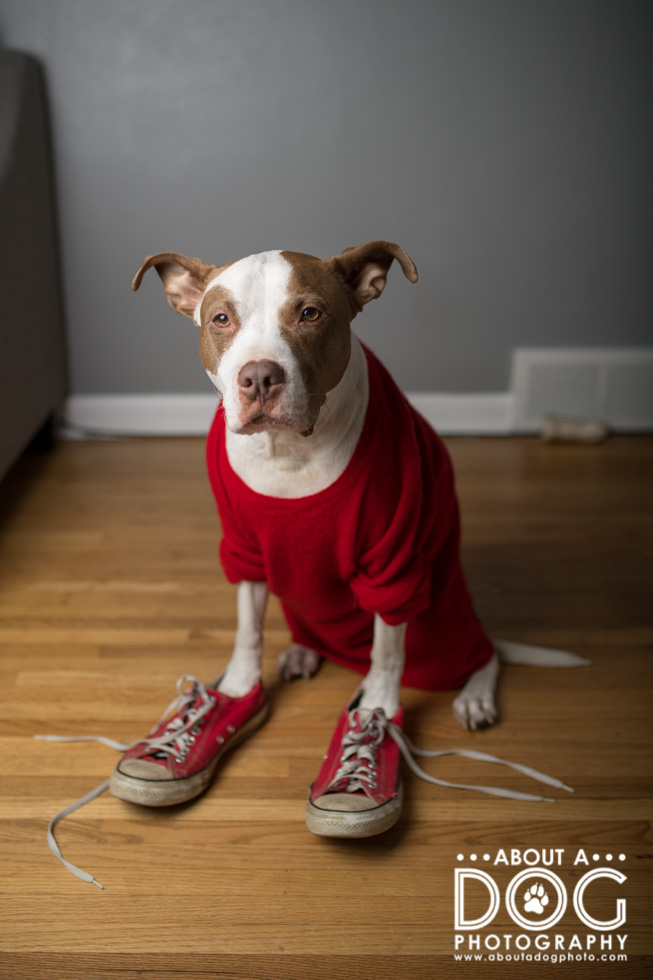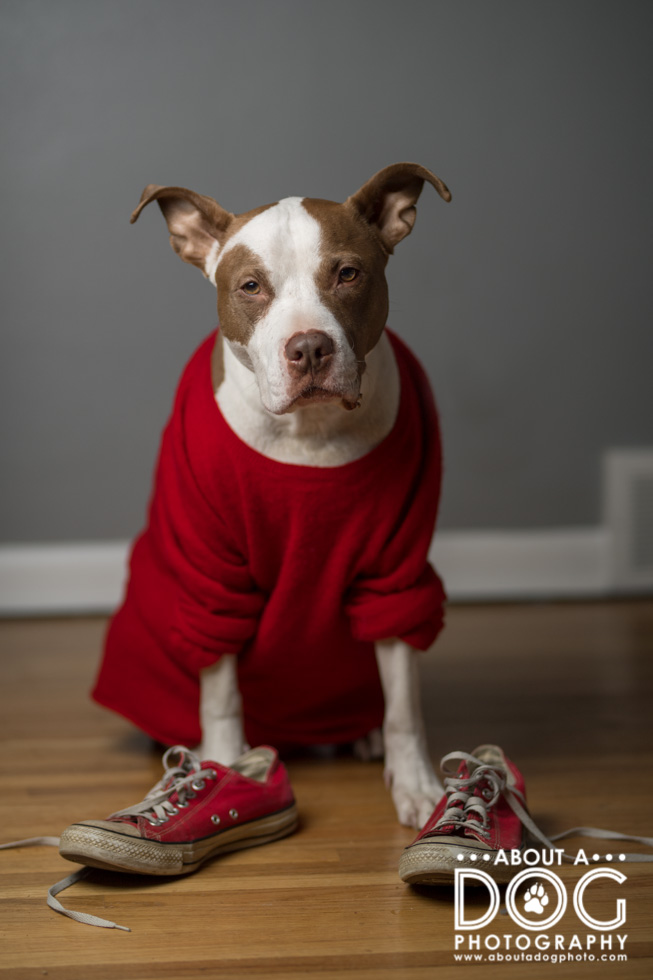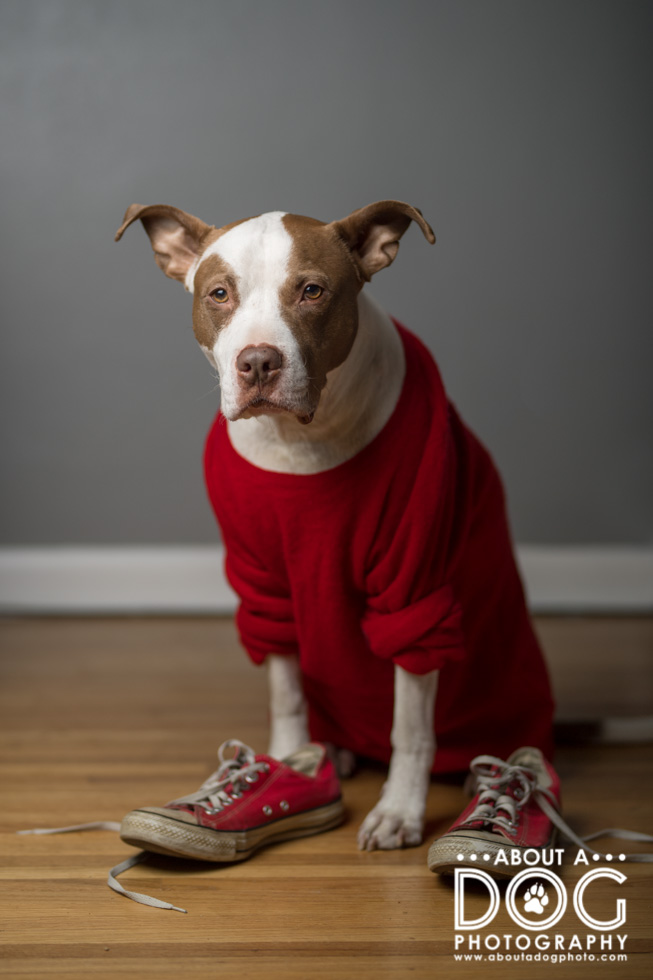 Shoes aside, let's try to do another beg. It wasn't happening. Tonality and volume went up, up, upwards, to a screaming pitch that made Bender head tilt and become very concerned about what I was doing.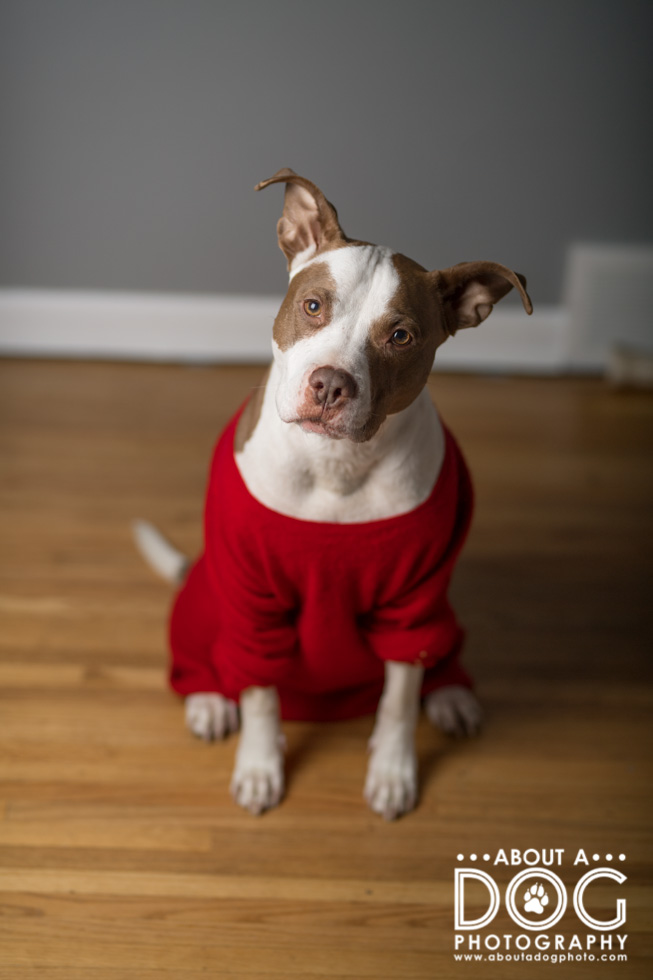 A blob of kisses later, we reset, swapped lenses and aimed for another beg. Success!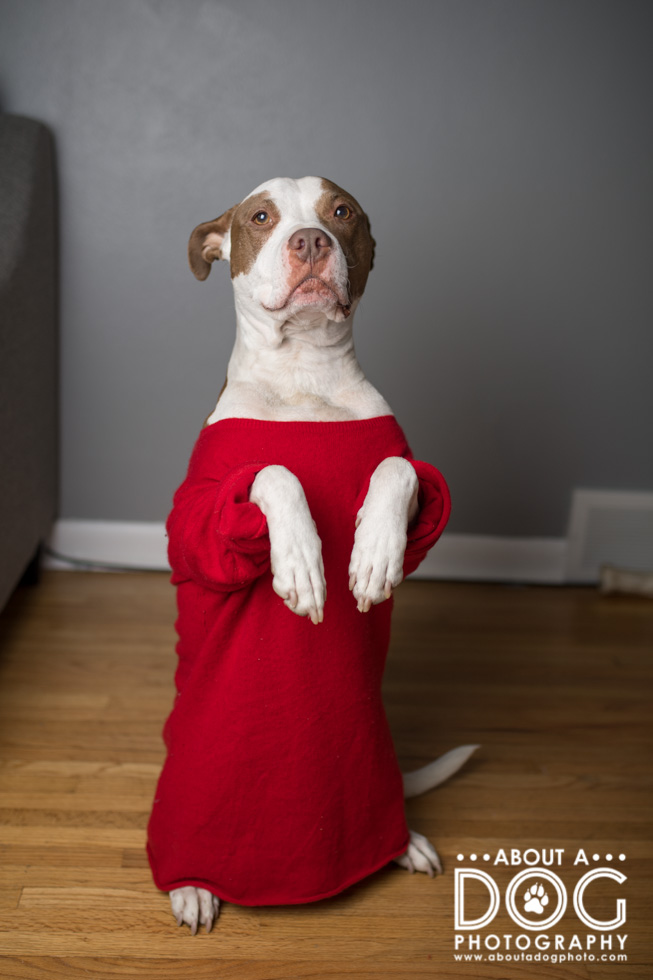 Lastly, the buffalo plaid blanket was put back into action, only this time draped interior decorating style on the couch. Time to snuggle in and have more snoozes until the weather decides to go above zero.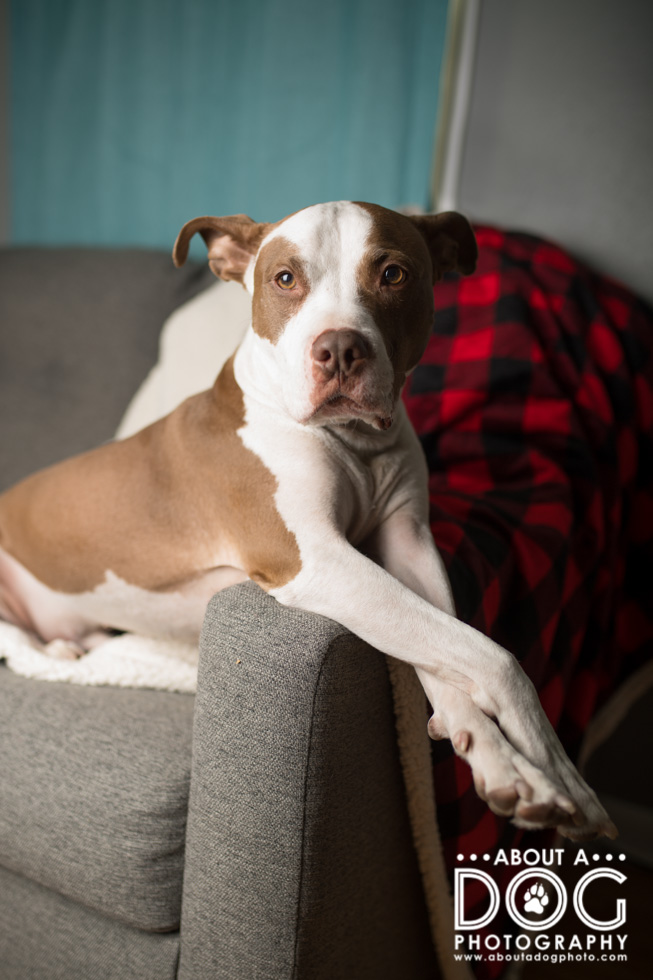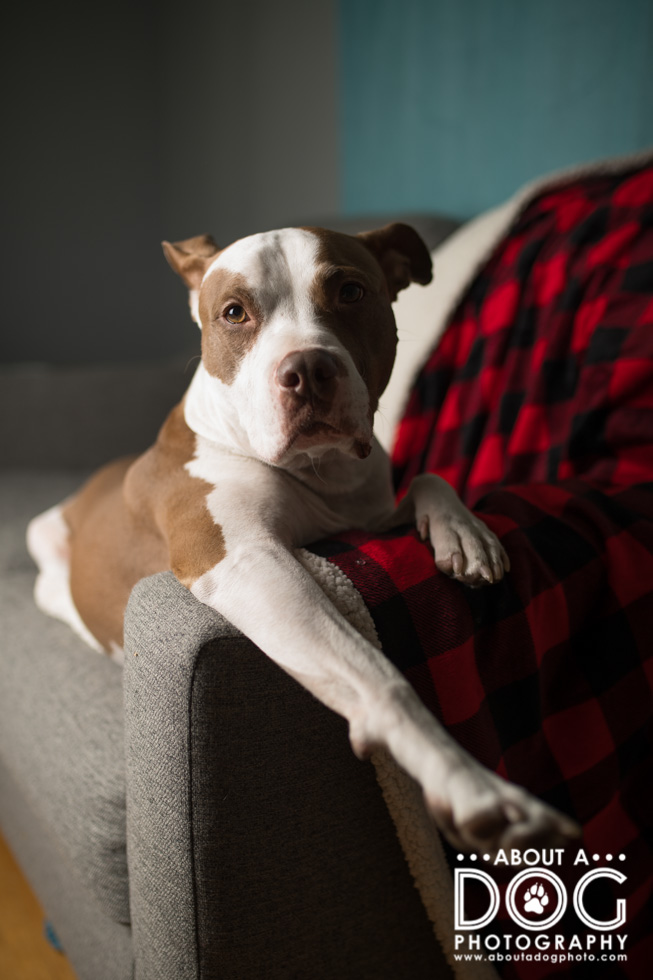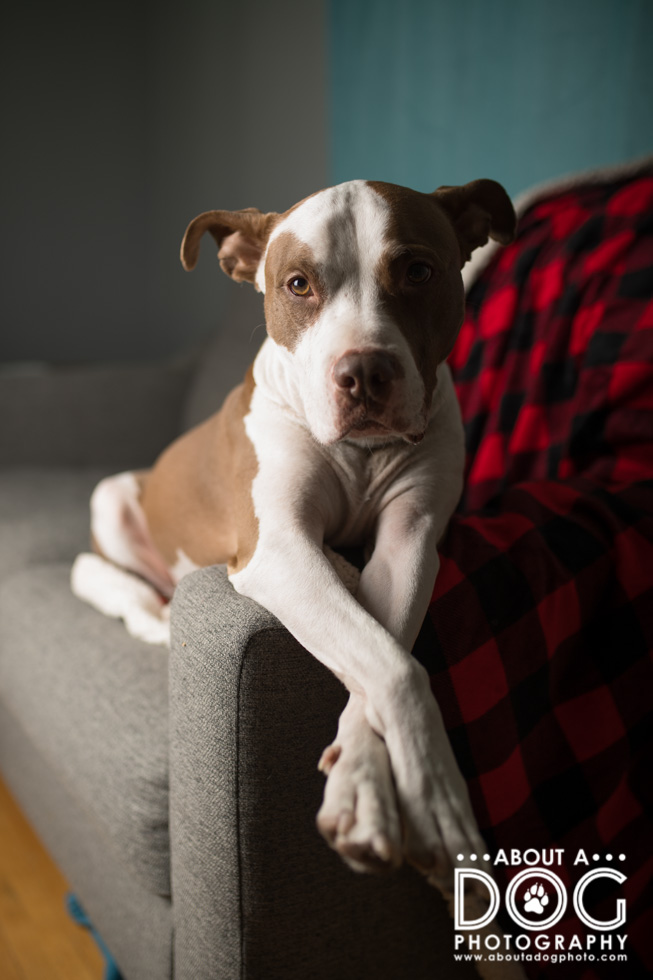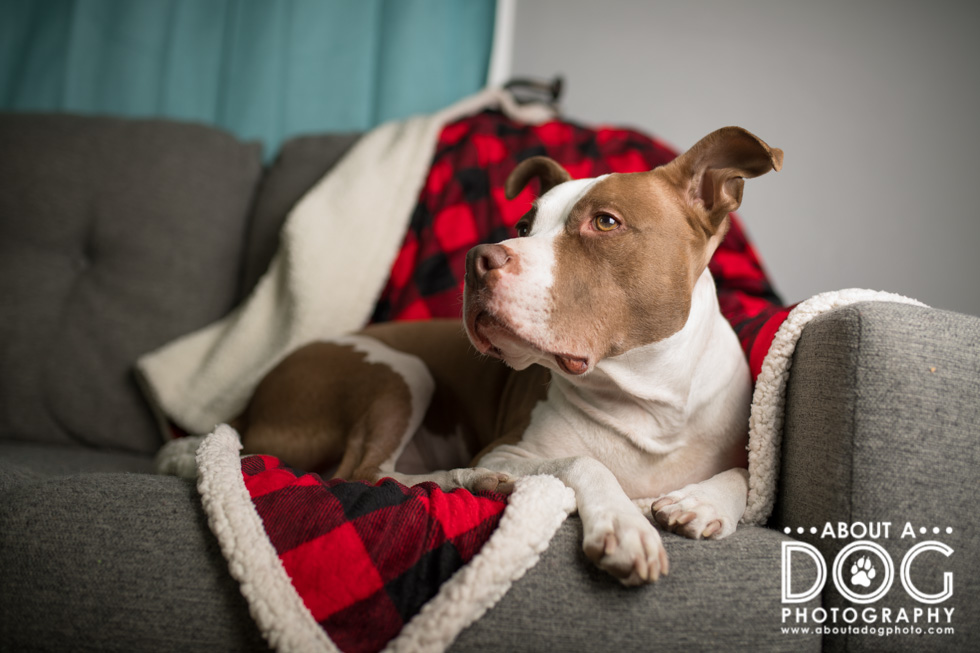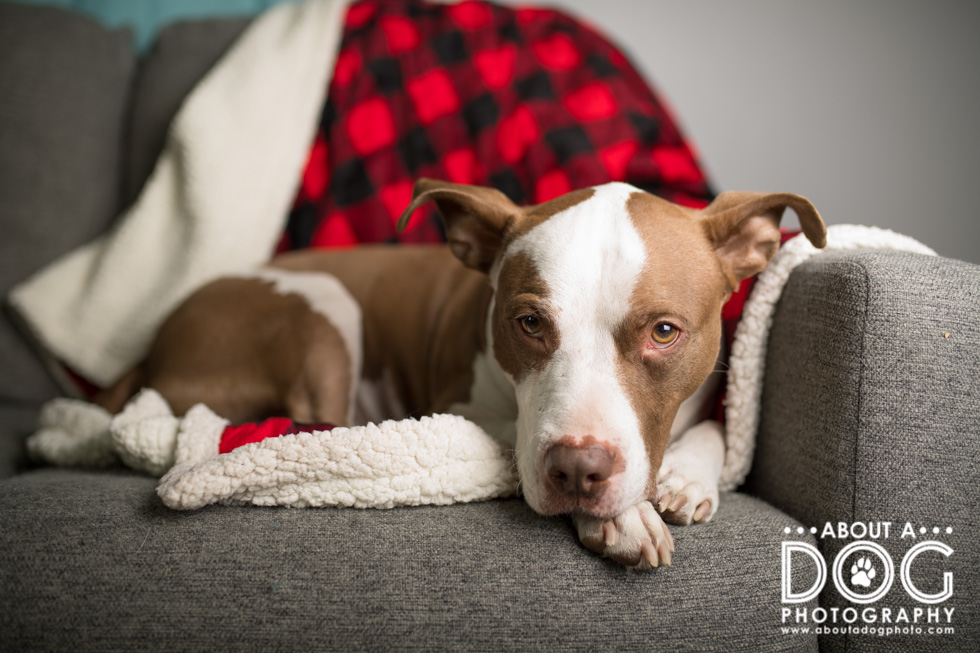 ---
Next up visit Tracy Allard of Penny Whistle Photography fetching portraits in Coppell and surrounding communities in the Dallas – Fort Worth Metroplex to see the red in her life!