About A Dog Photography in St. Cloud, St. Paul & Minneapolis MN |  52 Weeks is a blog circle with a theme for every week (which means we all link to each other, links are found at the end of the post).
---
The tail of tails. Those appendages on the backside of dogs that display mood and comfort – from wagging in happiness, tucked from nervous or raise in alertness because the squirrels are in the yard again.
Within breeds, tails are consistent minus coloration. Within mutts, the variable is increased to favor one or the other parent, a blend of both or none of the parents, with coloration also added as a variable.
Tail length is another variable. There are breeds have been bred to be without tails or short nubs (australian cattle dogs, boston terriers, french bulldogs, brittany spaniels, english bulldogs and pembroke welsh corgis), some are bred with bobtails, others are docked (boxers, rottweilers, dobermans, pointers, cocker spaniels, airedale terriers and schnauzers to name a few), while others sport full tails in different lengths, feathering and carrying position of the tail (when at rest).
[Between my two, Bender has a sword style tail with a white tip that hangs to about ankles when relaxed, while Axle has a sabre style tail that has a curve in the end when at rest – when he's in go mode his tail arches over his back.]
---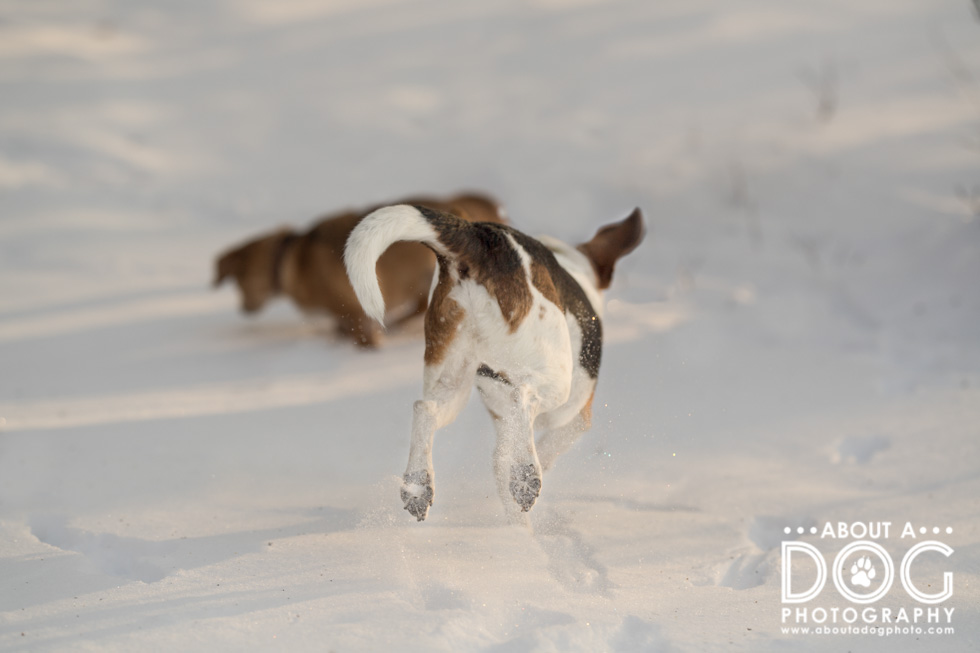 The backend of Trey the beagle. He's sporting the classic white "paintbrush" tip (did you know it was to help the hunting party see where their dogs were in the grasses of a field?).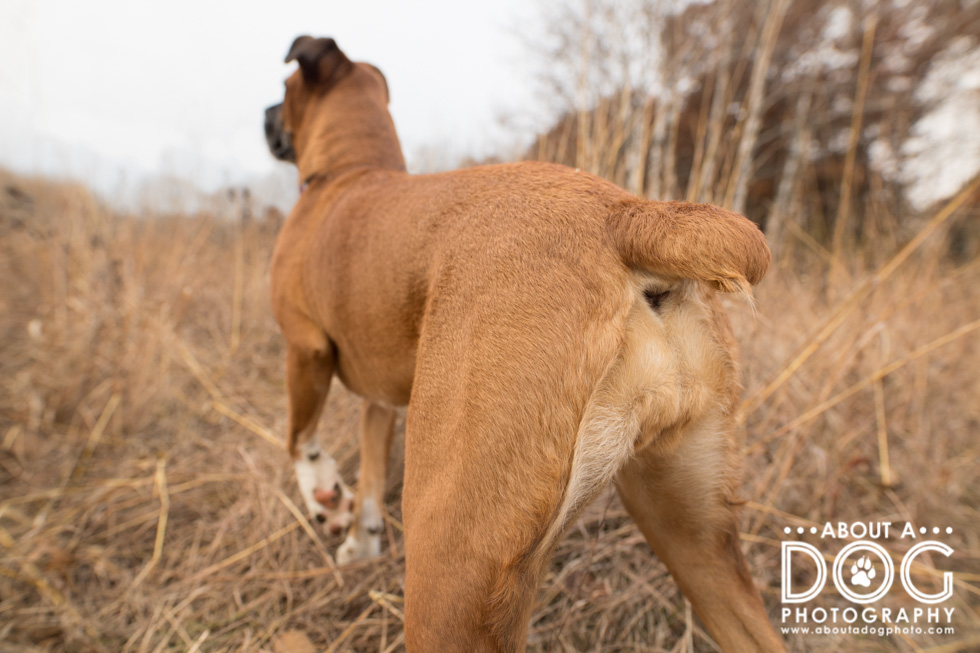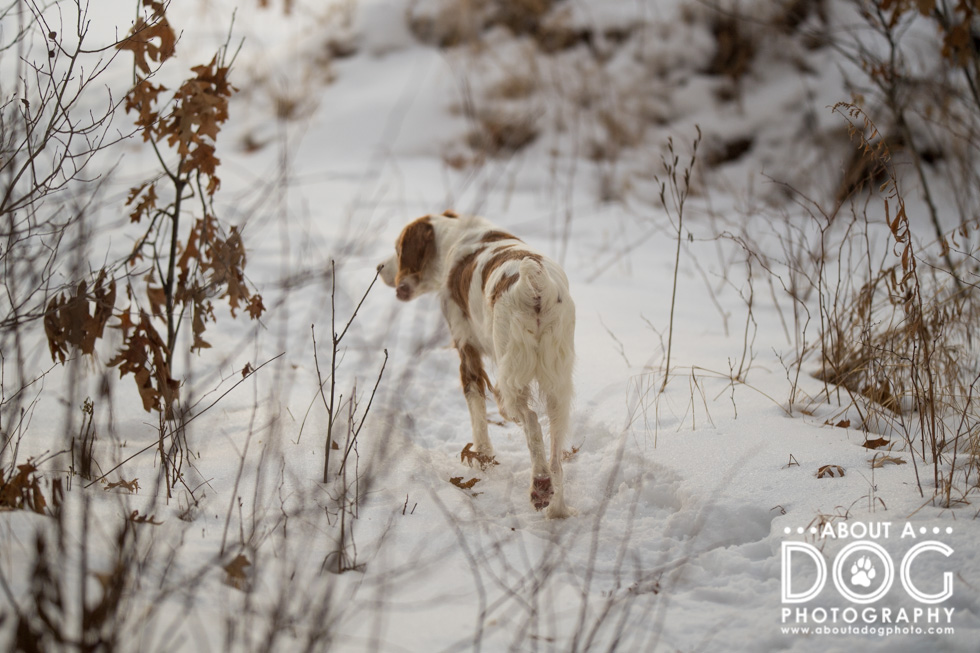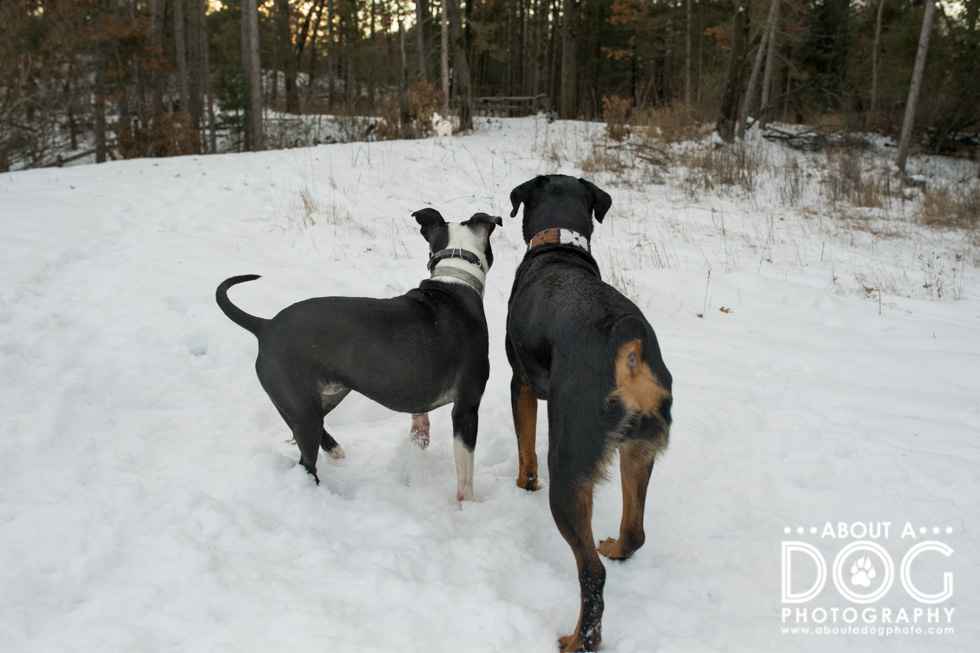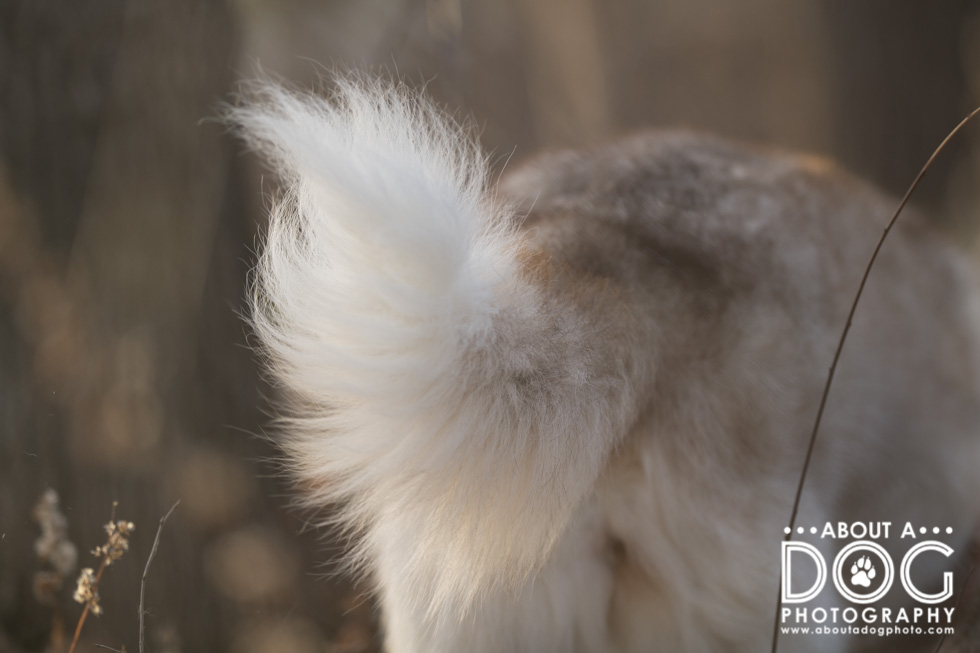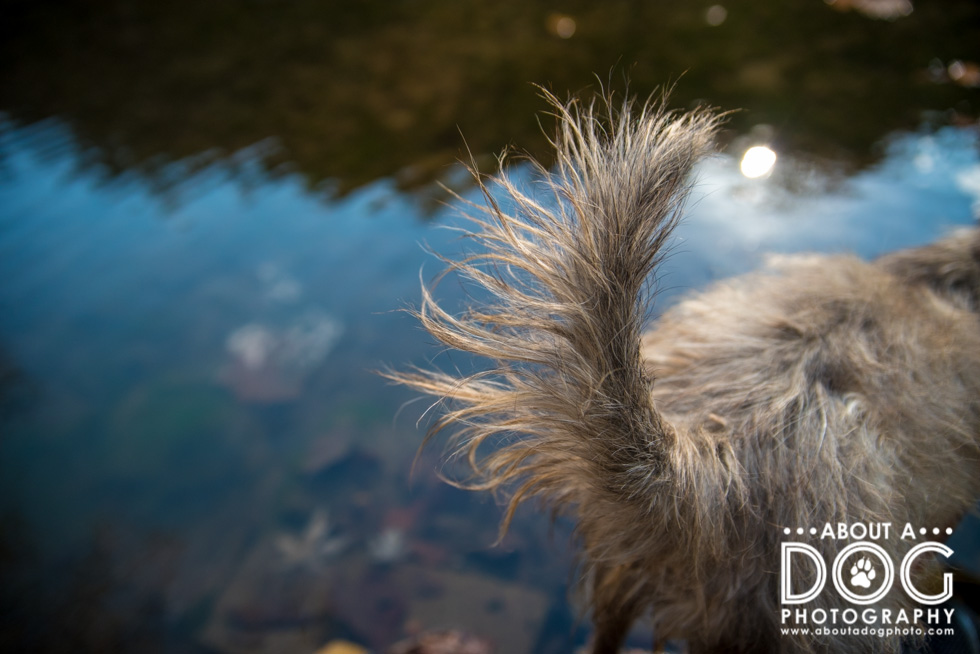 The tails belong to: Lucy the boxer, Gunner the brittany spaniel, Watson the am staff, Xhosa the rottweiler, Shanook the husky & Poe the mutt.
---
Next visit Terri Jankelow: Toronto professional dog photographer specializing in lifestyle pet photography in the Greater Toronto Area and South Florida to see her tails!
---