Winter has arrived, full frozen force like Elsa tossing a pout in a dusting of snow, the coverage give or take your location. Couldn't we ease into this a bit more?
On your quest to stay warm and cozy today, tip your hat to our veterans (thank you everyone who has served in the military, we appreciate it to the highest degree) and snuggle in for another addition our favorite things.
Today's feature is Val's Brew Treats. Kattie (pronounced Katie for those unsure) is a spunky, sweet, awesome woman doing epic things with… spent grains!
---
Hello Kattie!
How did you get started?
It all started as most endeavors start: over a few beers at a brewery. We realized that after the brewing process, the spent grain is usually just thrown away despite the fact that it can still be used for baking. We took the spent grain, incorporated other natural ingredients, and baked a small batch of treats. Val readily volunteered to be our taste tester. Spoiler alert: he loved them!
Where did you get the idea for Val's Brew Treats?
From our dog Val and the brewing community we love!
What's unique about Val's Brew Treats? (And do you only offer dog treats?)
Our dog treats are made with the leftover beer grain from the brewing process. We work directly with Twin Cities breweries. We are passionate about reusing and recycling to create a more sustainable way of living. 

We also make high quality pet products such as bandanas and bow ties. We even make paw & nose balm to help your pet in the winter.

We are a zero waste company.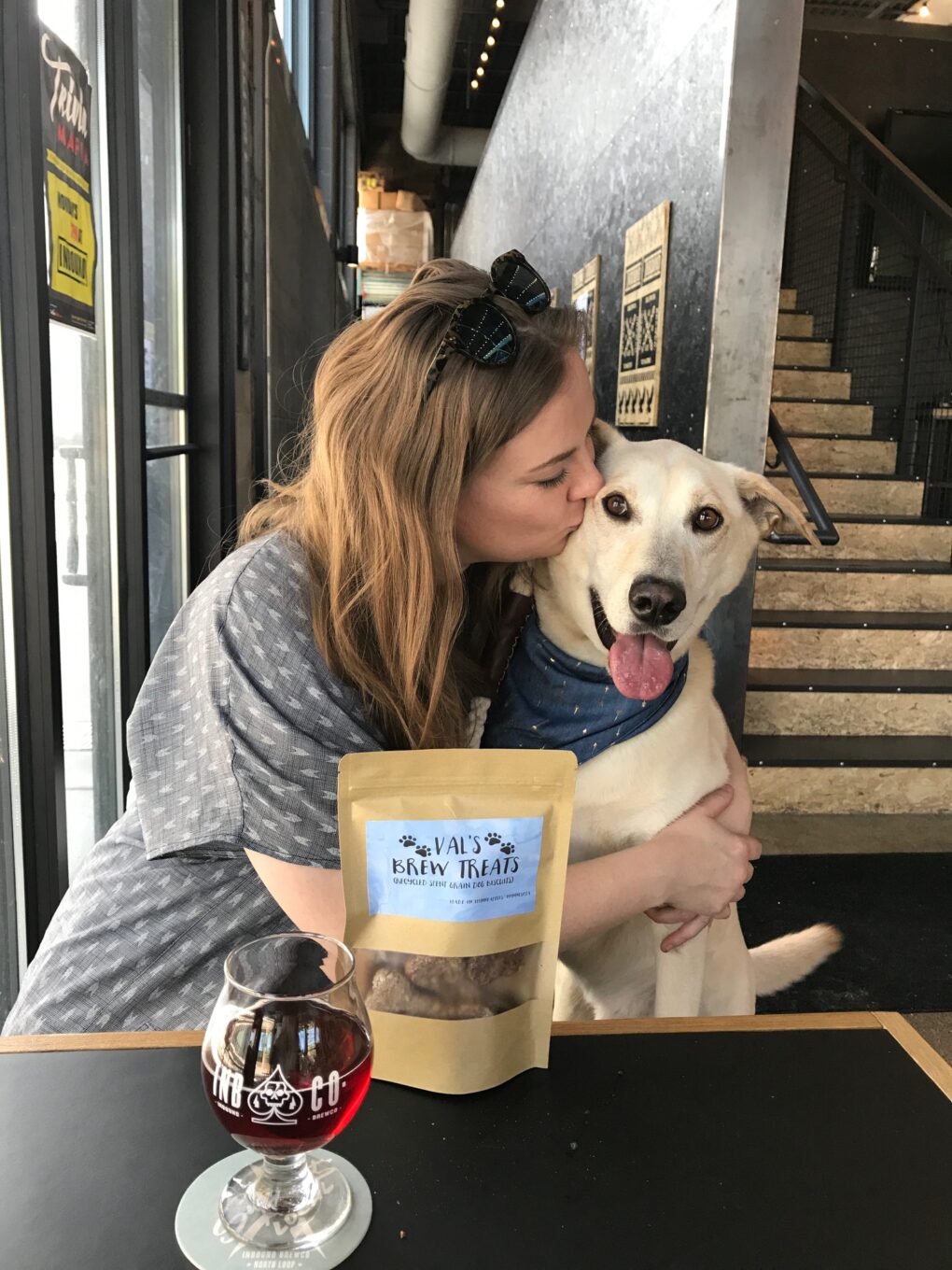 What is something that surprised you about owning a business? 
How much I enjoy it. I love being able to work from home and spend time doing what I love. And of course spending time with my dog. 
Did you have any early challenges? If so how did you overcome them? If not, what is something you've accomplished with Val's Brew Treats that makes you mega proud?
How long it actually took to get the treats approved and ready to sell. I spent months working with the Department of Agriculture making sure my labels were correct. 
What is some advice you'd give someone just starting out? 
It's hard work. Be prepared to work 16+ hours a day. But being your own boss is awesome!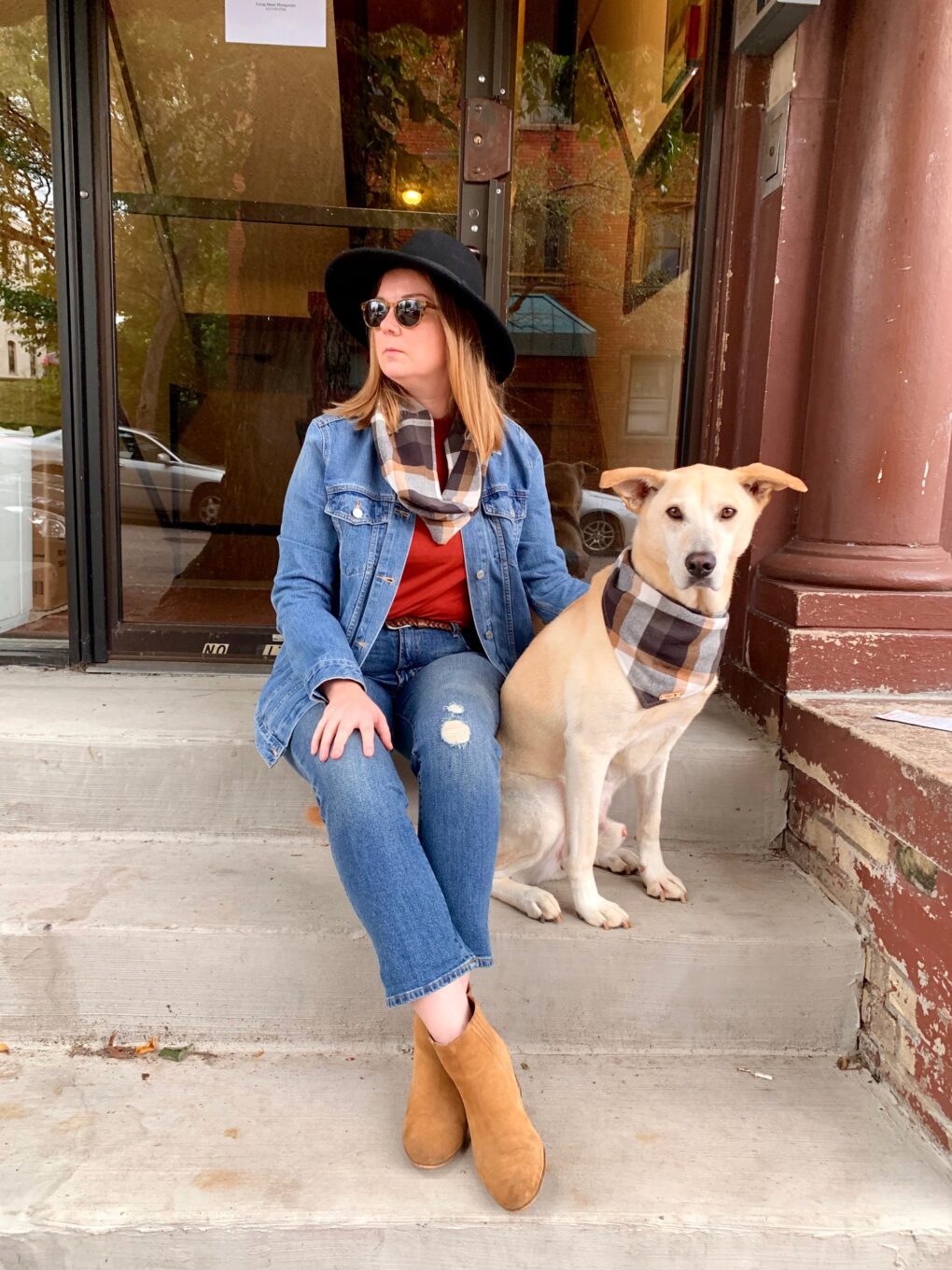 What is you most popular product?
Buffalo plaid anything. 
Do you have any pets?
Val. He's 6.5 yes lab/shepherd mix. We adopted him 4.5 years ago. He's a wonderful dog who brings us joy daily. 

Val has many jobs at Val's Brew Treats. His titles include: quality control, taste tester, model, and snuggler.
Tell us about the humans behind Val's Brew Treats:
I'm Kattie and my boyfriend/partner is Ben. We are both originally from New Jersey and moved to Minneapolis almost 5 years ago. 

I grew up in my grandmothers sewing room. She is the most talented women I've ever met and I'm blessed to have 1/10 of the talent and skill she has. I've always been passionate about design/sewing. I also enjoying working with leather, watercolor, sculpture, and cooking. I love working with my hands and being able to create. 

Ben is my behind the scenes operations. He does labeling, social media, and booth helper am heavy aka heavy lifter.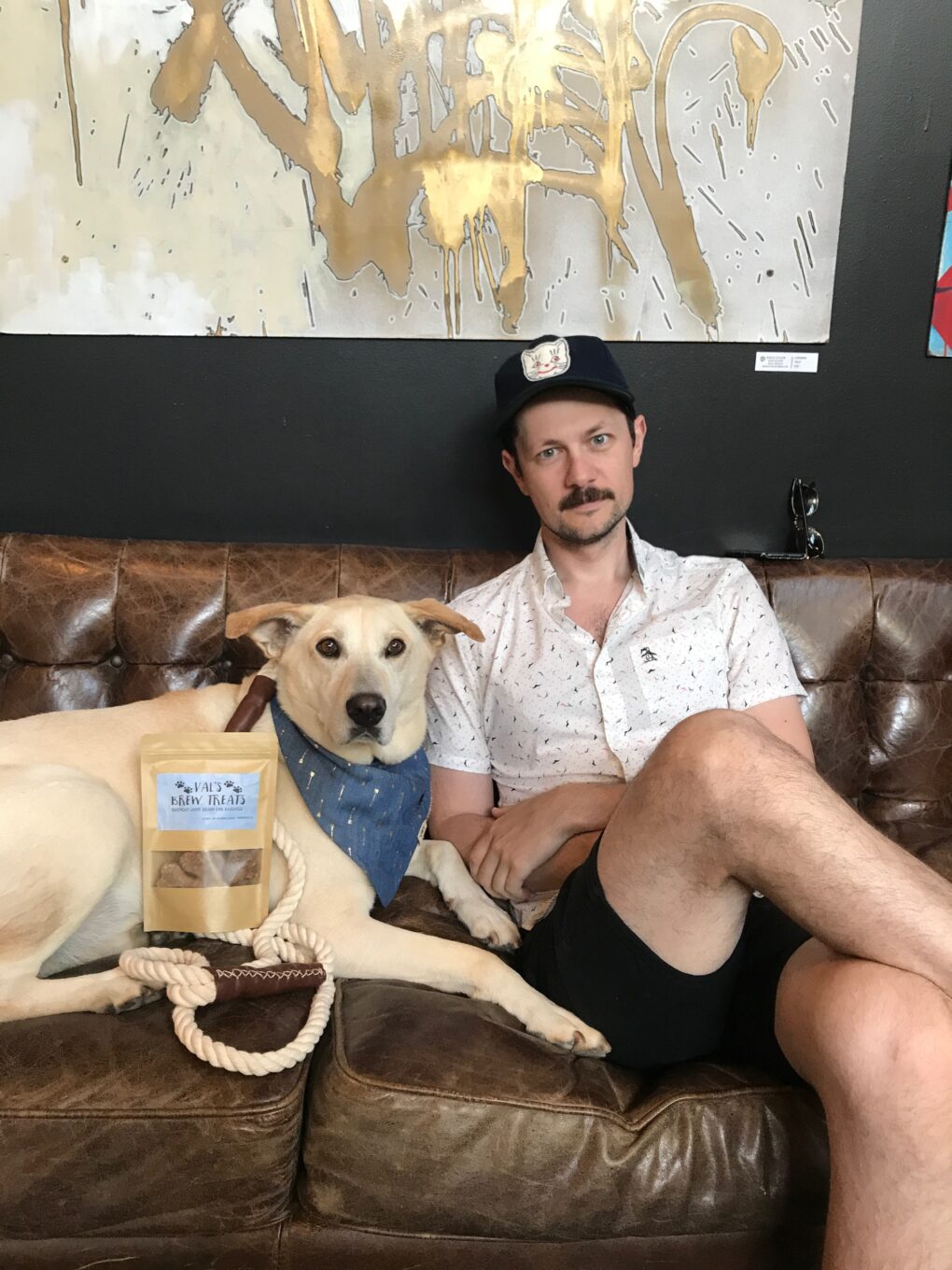 Where can we find Val's Brew Treats?
At one of the many markets we do each month (follow us on Facebook and Instagram to know where we'll be) and our website https://www.valsbrewtreats.com/
Thank you a ton Kattie! Head over and snag some of those famous treats (Bender rather enjoyed his peanut butter ones) as well as some dapper accessories perfect for the holiday season!
---
Did you miss the CuddleMutt interview? Find it here: CuddleMutt