The turkeys are harvesting, beginning their defrost to thawdom and epic feasts abounding with foods of the stuffed, canned, baked and freshly cut varieties, Thanksgiving is nearing, to be followed by naps and frantic shopping for THE deal of the year. 
Onward we continue with our favorite things series, this time we feature ourselves, About A Dog Photography. Not just photography sessions with your dog (which are always our FAVORITE thing) but something else solidly awesome. 
---
Our favorite things: Dogs of Minneapolis book
EEEEEEEEEEEEEEEEEEEEEEK! We have WRITTEN A BOOK!!! And…… its REAL!!! Snag one and get your hands all over this hunk of 11×8 awesomeness! Ooooo la la! A book by us! SWOON!!!
---
And take a breath…. (can you tell its one of our favorite things?)
This was an epic adventure full of amazing dogs and their people (18 sets of dogs including a dynamic duo and a quad with squad goals down) paired with those iconic locations found around Minneapolis. They helped raise: $1620+ for Secondhand Hounds, Ruff Start Rescue & Great Dane Rescue of MN & WI! (You can help raise even more! 10% of each Dogs of Minneapolis book purchase will be given to one of the three rescues!).
A few snafoos (overly bouncy pups, overly shy pups, permits and weather oh my!) didn't keep this idea from growing into a tangible touchable book. We learned, we grew and we've got approx 500 more ideas for books to come. (Want to be part of the next one? Drop us a line at & we'll get you on the waitlist! BTW the North Shore will be in the near future…)
---
A HUGE thank you for all the dogs who are part of the Dogs of Minneapolis. Without you, there would merely be pictures of murals, sculptures and buildings. Thank you a bazillion!
Show them the love:
– Ruby
– Bailey
– Murphy
– Kaiser
– Armani
– Luna & Zoey
– Austen
– Owen
– Panda
– Shanook & Shiloh
– Rocky, Arlee, Gemma & Mortie
– Nessa
– Sherman
– Jax
– Zuzu
– Bo
– Kona
– Diamond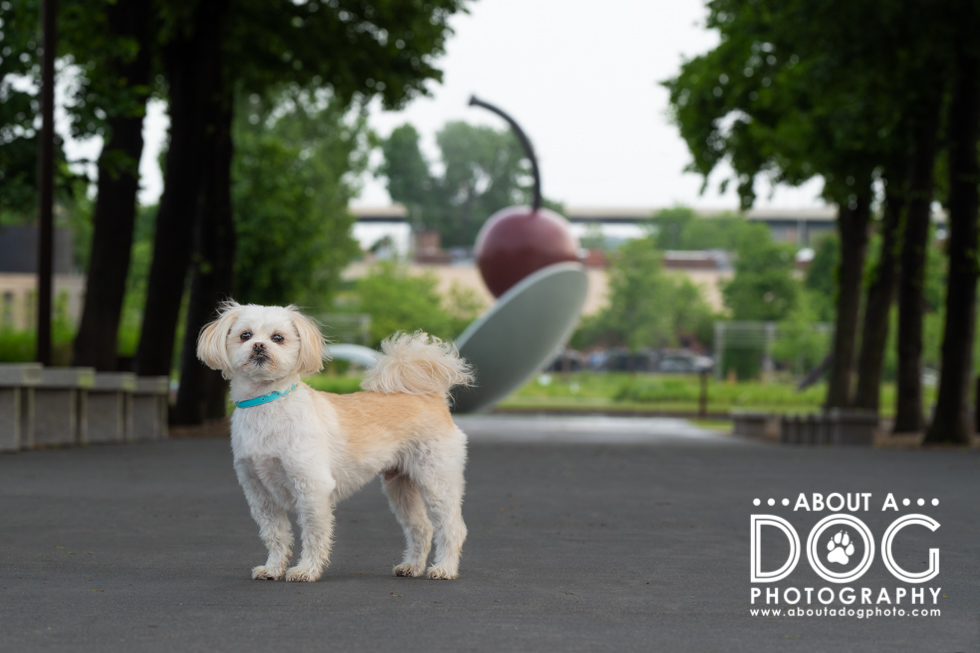 ---
This is part of our blog series "Our Favorite Things". Did you miss the previous interviews? Find the CuddleMutt one here, and the Val's Brew Treats one here.