The 10 year marker, one decade worth of time. Yes technically any span of 10 years counts, though in the calendar it falls on the even year ending in 0. (This will be the 6th decade to start in a leap year since 1900.)
2010, ten years ago:
About A Dog Photography was no more than an idea (it came to fruition two years later)
Mick & Icey were my pack. Axle arrived Christmas day 2011, Bender two Januarys afterwards
Employment was RCC/Boot Barn & JCPenny Portrait Studio, both in the mall
Photography was growing in skill, the Nikon D300s employed in the tool of capturing the world
---
The dogs and I moved, from St. Cloud to Paynesville (with a trio, minus Bender) to St. Cloud and back to Paynesville (also with a trio, minus Mick), with a move back to St. Cloud in the fall of 2018, sans Icey. It is the first shared space of Kris & I. 
Cameras transitioned, from the workhorse D300s that was well over the recommended shutter count into the D750 and full frame world. Zooms transitioned into primes, with a sweet spot found at 85mm. From the D750 we jumped into Bruin, the bear, the D5 that sports a wicked 12 frames a second in shooting. 
Lenses continued to shift into a prime portrait kit with the new loved go to the 135mm. (For lens nerds & those curious the kit is: 20mm f1.4, 35mm f1.4, 50mm f1.4, 85mm f1.4, 105mm f1.4 & 135mm f1.8)
Flash was vaguely introduced, and a quad set of strobes were invested in. (Stay tuned to see them more involved with sessions). Massive knowledge gained, just saying flash duration is totally a thing to know!
Out of state travel centered on Colorado a series of times, waned for a few years, then shifted into an unplanned adventure to Maryland, with a more recent jaunt to the Smoky Mountains. 
---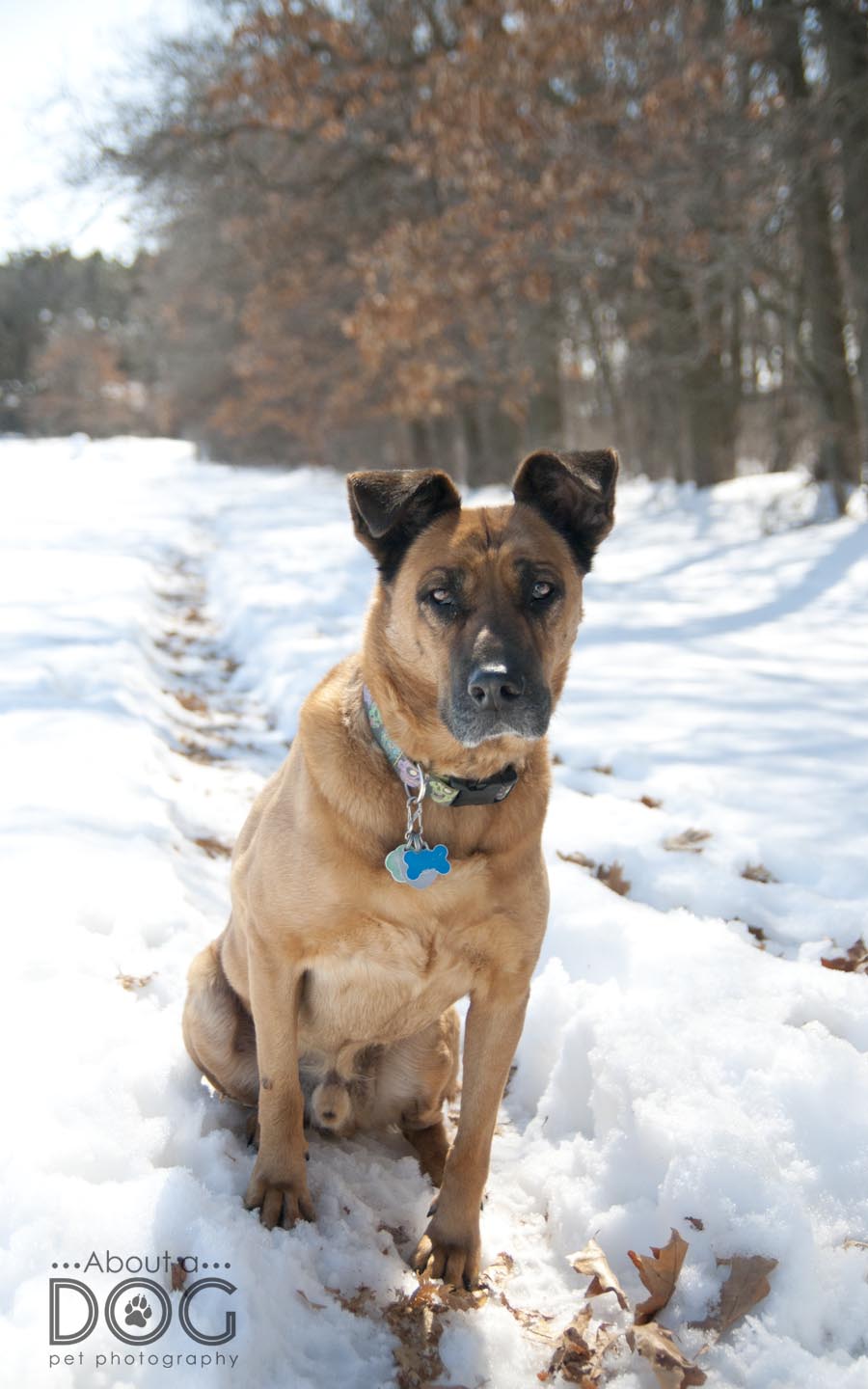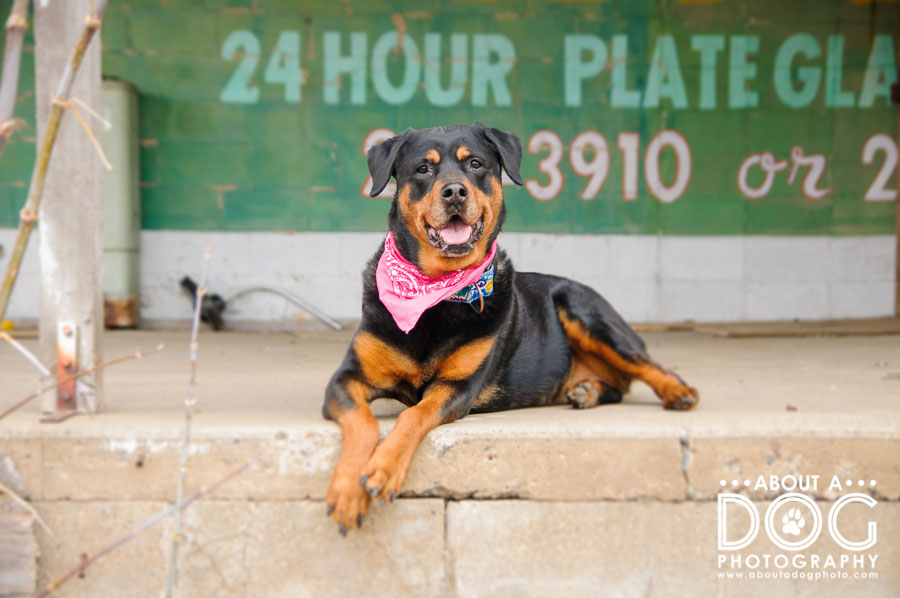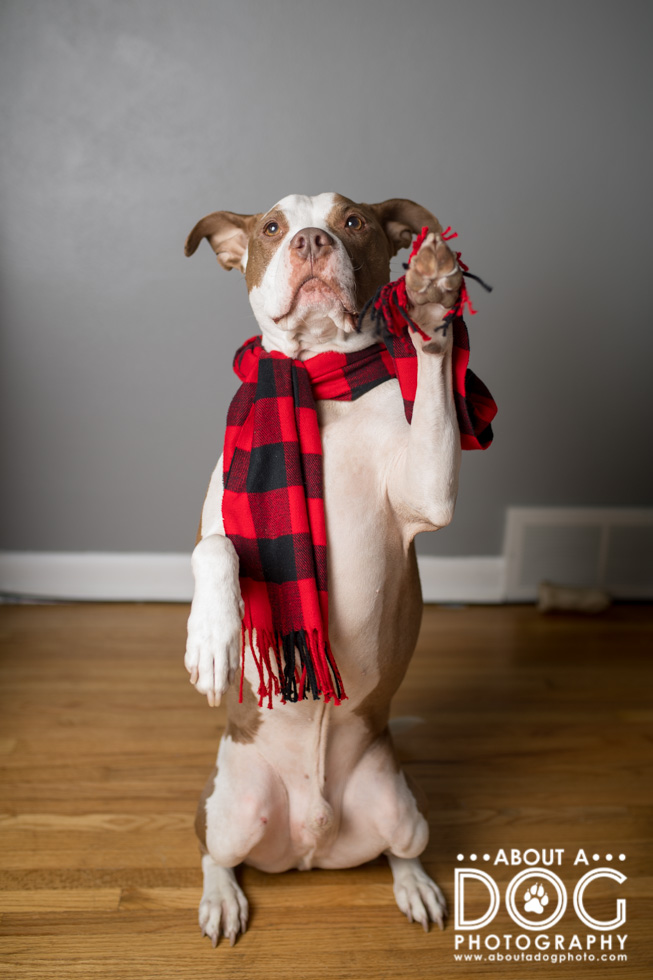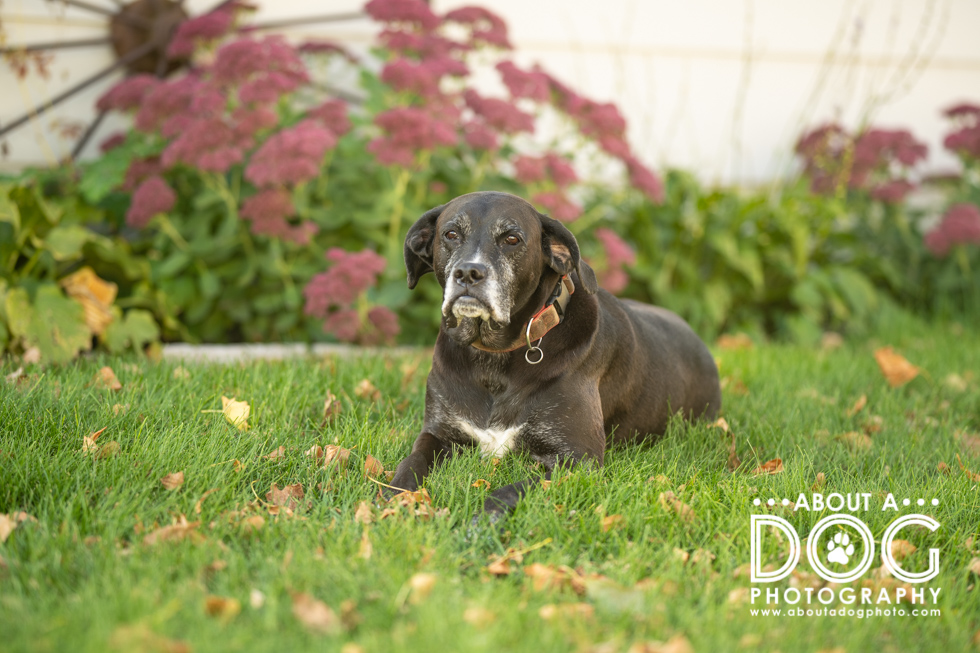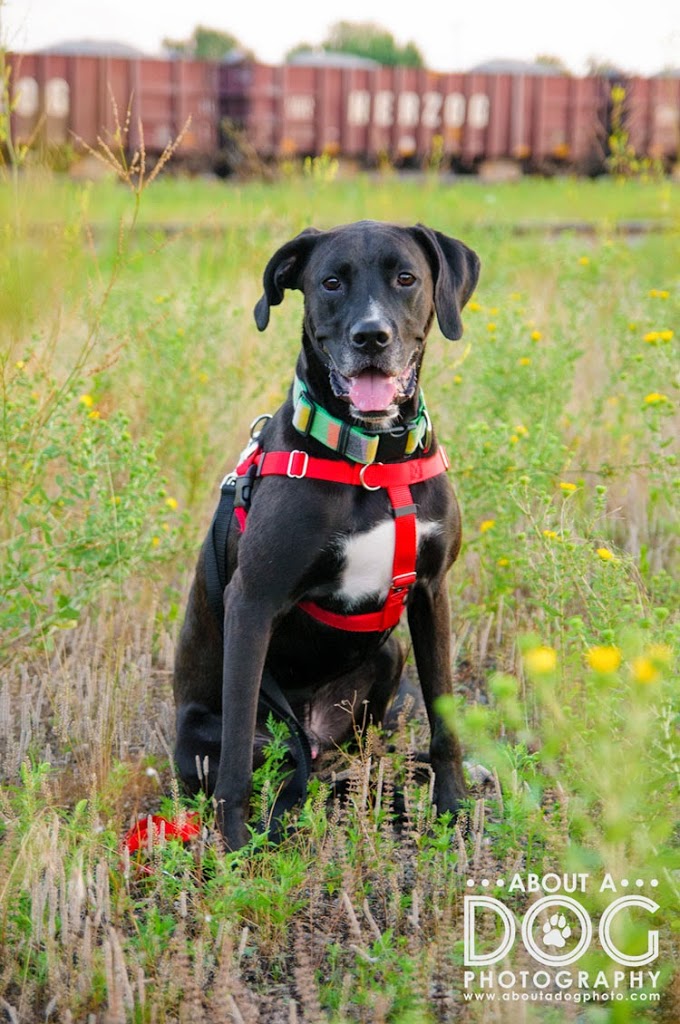 ---
About A Dog Photography turned 7 this past year! 
 We have photographed roughly 65 classic sessions since 2012
This year we photographed 16 classic sessions plus 18 sessions for the book Dogs of Minneapolis!
We've helped countless dogs find their forever homes in working with Tri County Humane Society, Grey Face Rescue and Ruff Start Rescue. 
A huge thank you to everyone who have been part of this adventure. We love and appreciate each of you! 
 
---
In the personals: Interests
Vintage lenses to turn into freelenses. 13 of them, rear mounts removed for a "poor man's" tilt shift. This interest has waned greatly, though a pair of actual tilt shift lenses have been added into the collection. 
The adoration of classic 1964.5 to 1970 Ford Mustangs has stayed, with a love spot on 1970. (Currently I do not own one, yes if I did we'd do sessions with it). 
Collecting Pyrex began with an oomph from Jen (we've been friends for nearly a DECADE!). This led to collecting Fry glass, glass kitchen items, a slight deviation into Depression glass (way too easy to find), back to kitchen items to tread into the current days's questing: cake stands, banana stands and milk glass items.
Sewing kicked up with a Singer heavy duty in time for costume crafting for the Minneapolis ComicCon around holidays of 2014. Atomic Collars was conceived in the frozen early months of 2015, crafting sturdy upcycled unique martingale collars for Bender. 
Sewing waned with bits of Atomic Collars being sewn. 
Cue late 2018 Halloween and the quest for 50s style skirts, a pattern for circle skirts and we were off, finding fabrics and growing the horde to 50ish in the winter span.
Vintage patterns came into the radar, the first in March, a 1960 McCall's pattern with a gathered skirt and low back. (Yes it was sewed, though I did swap out the gathered skirt for a circle skirt). The collection has grown and continues with 164+ patterns. A handful have been made with plans for at least half of the collection. 
Books & reading has remained, as has the adoration of T. C. Boyle. The color blue will stay the favorite for an infinity. The vintage Schwinn bike with yellow mag wheels has waned, as has riding bike in general. Drawing amped with dragons, cooled over the past year, regained life and is now traipsing into a new medium: gouache!
---
What interests of yours have stayed the same?
What new ones are you taking with you into the new year?
---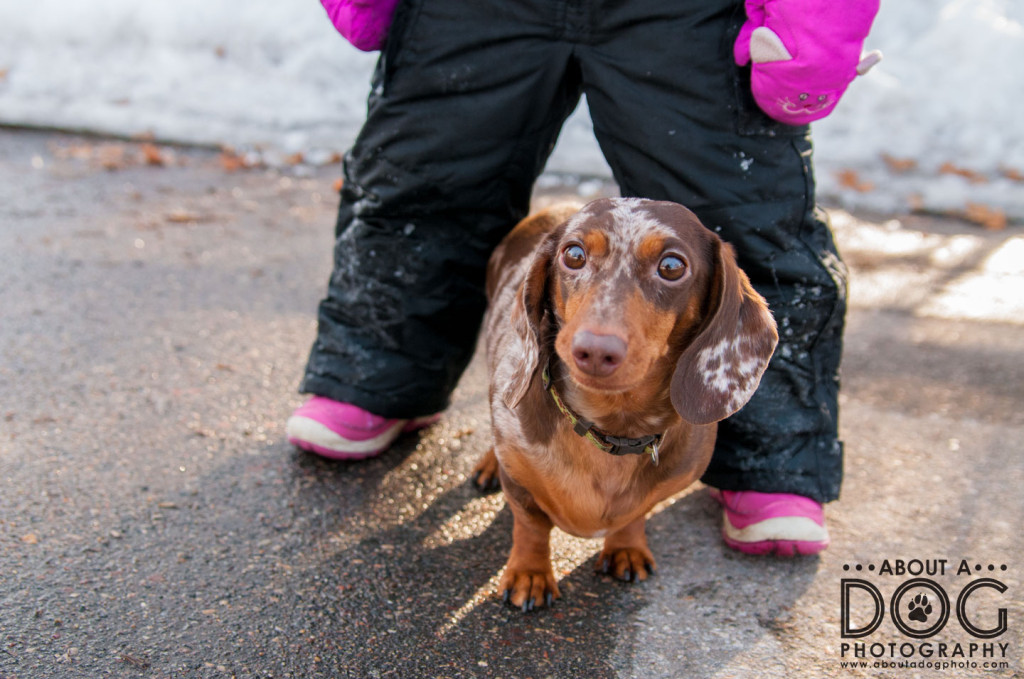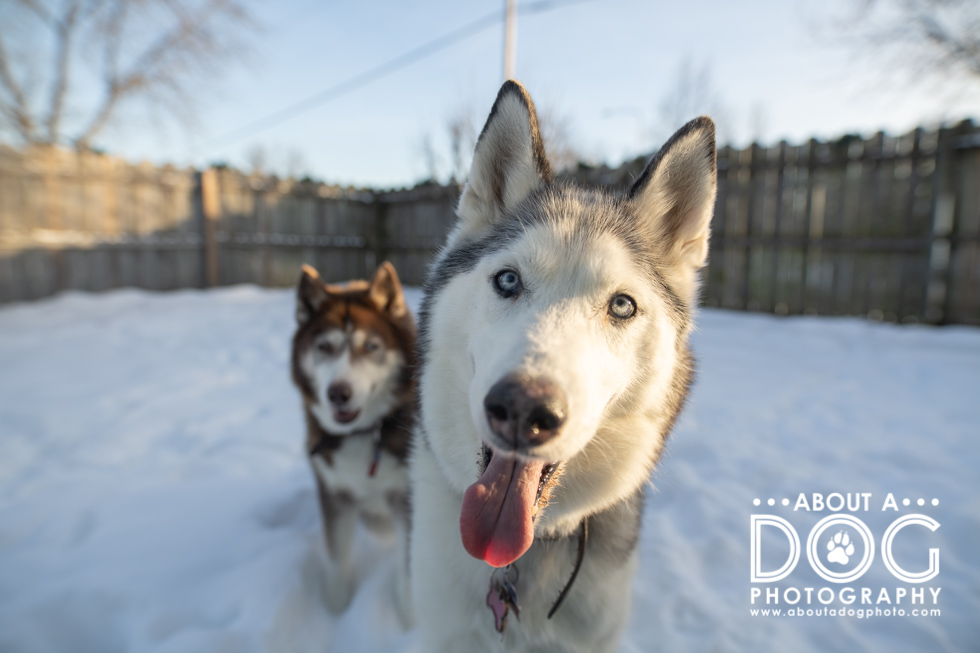 ---
Happy new year!
Here's to the new year and the start of a new decade! May the adventure be bold, fun, playful, full of learning and growth and all the epicness you can handle. 
Thank you for the past decade (ok past 7 years) and we look forward to the next decade to come.