February 18th, 2018. The weather was pleasantly perfect for February, the snow a wonderfully thick covering during Loki's session at the Ritter Farm Park in Lakeville MN. Rocking boots and a new camera, we couldn't have asked for a better day.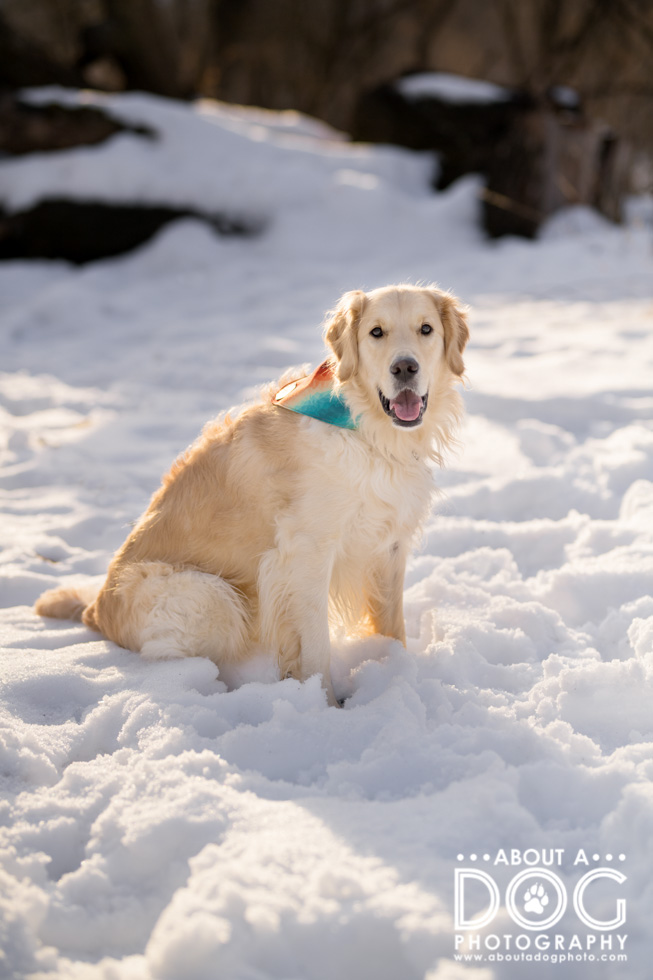 (This golden retriever is a seasoned pro at strutting his stuff in front of the camera – you can find him on Instagram as @lokiofmn. )
We strolled into the park (thank you Nicole for introducing me to this gem!), paused at the bridge, stepped into tall golden grasses set in nearly knee deep snow, moved uphill and through some scraggly pines. Further uphill gave me a low angle vantage point in attempt to capture a flying run over the crest. Loki was happier to prance up the hill. What a goof!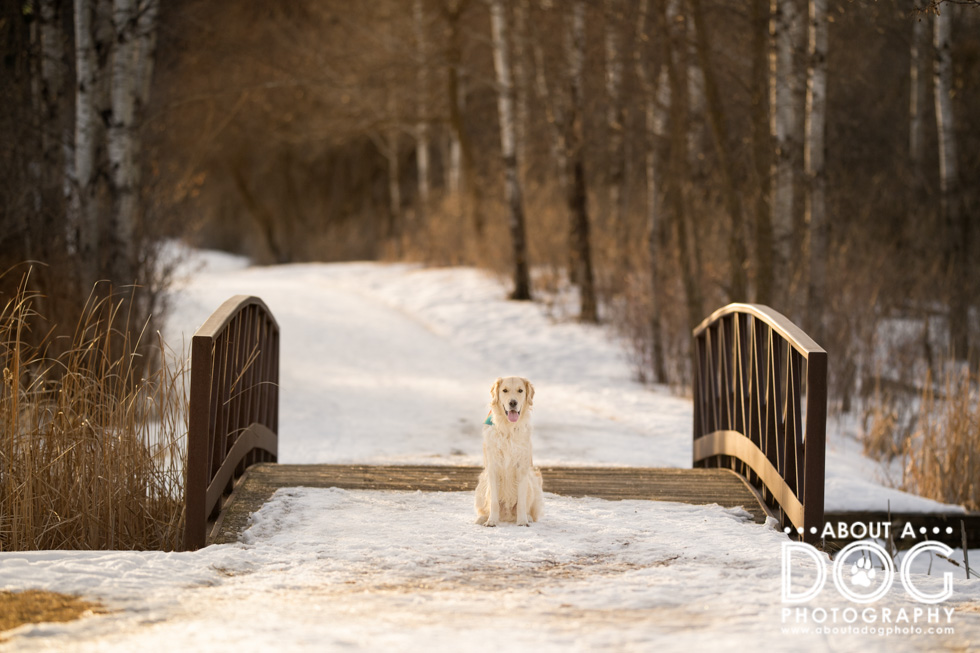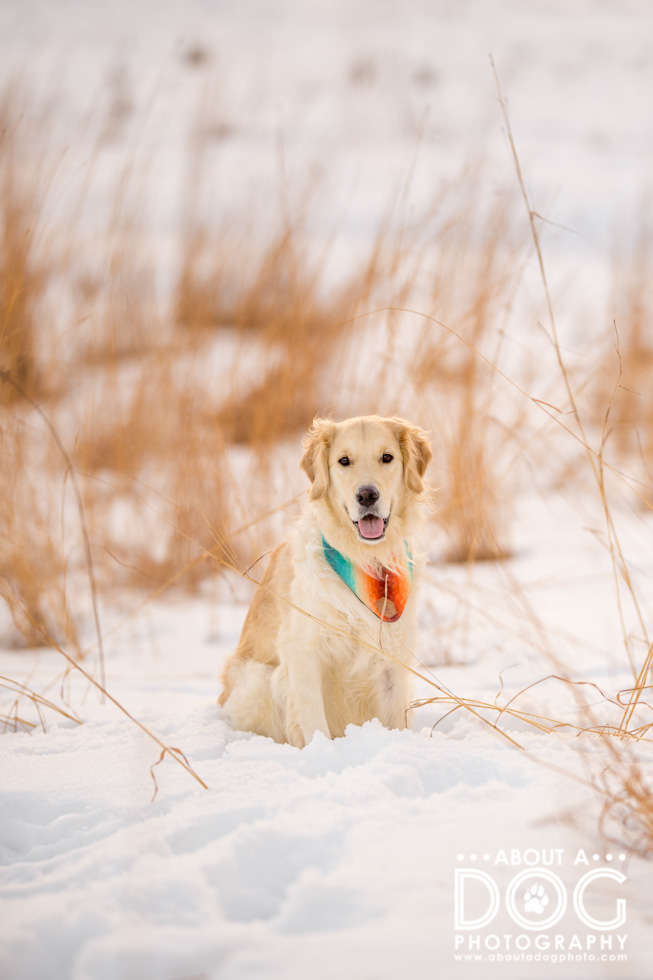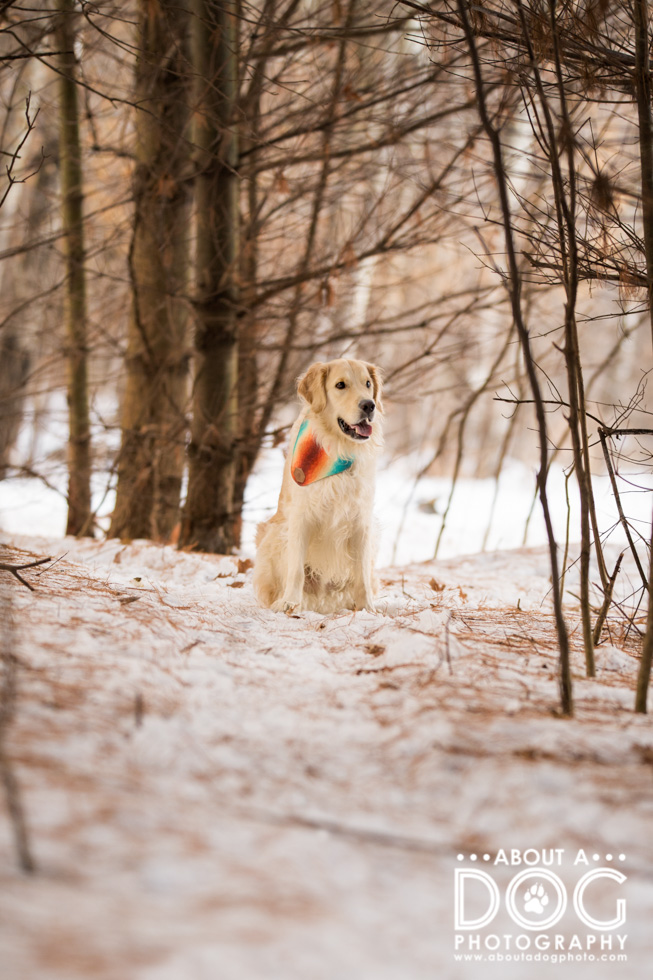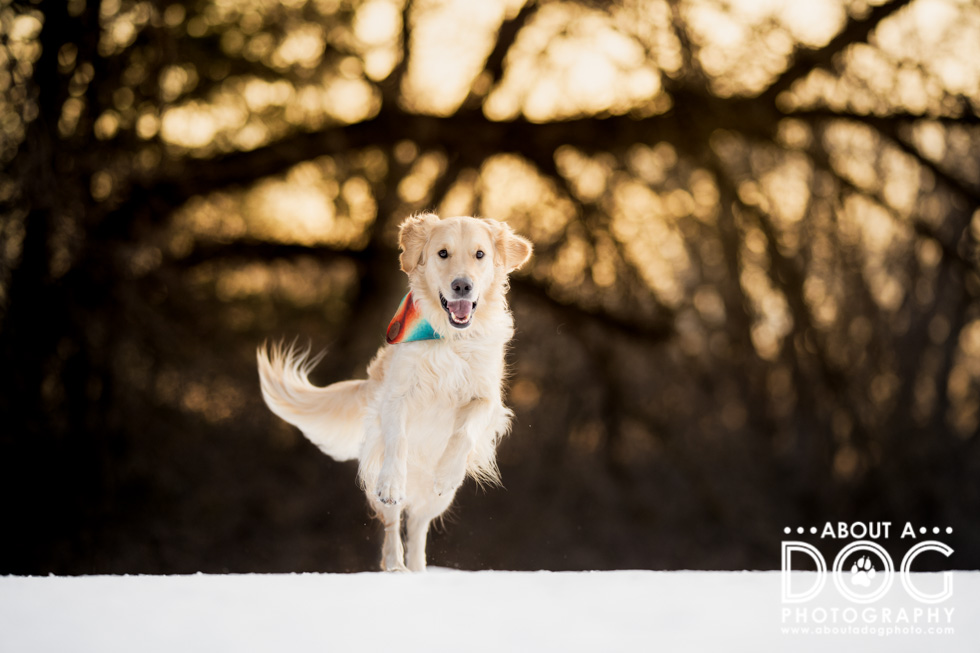 Into knee deep snow, where Loki pounced, pranced and played, happy to entertain his mom and I as he chased his ball.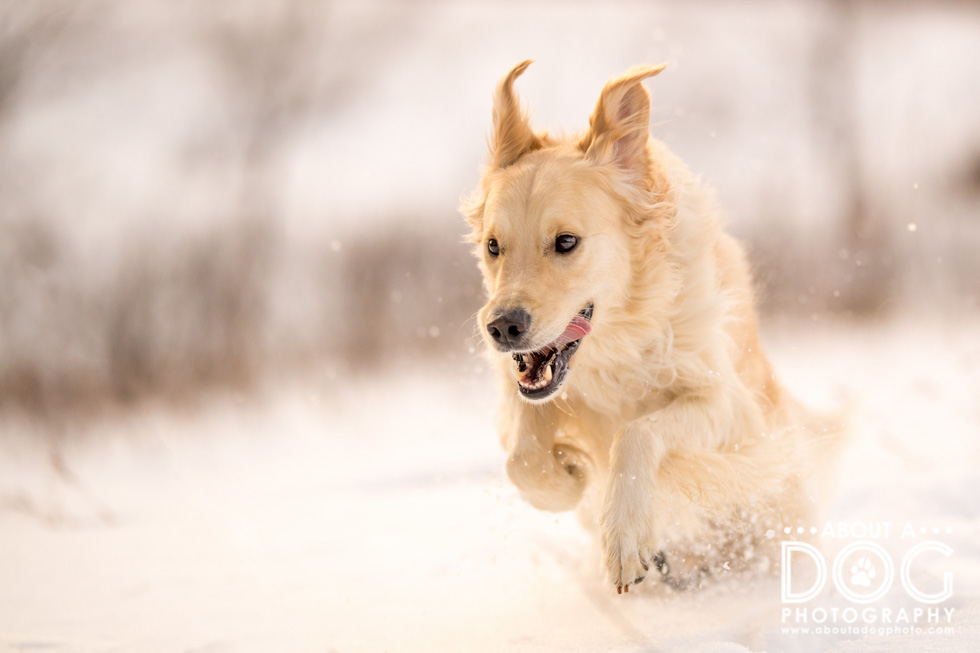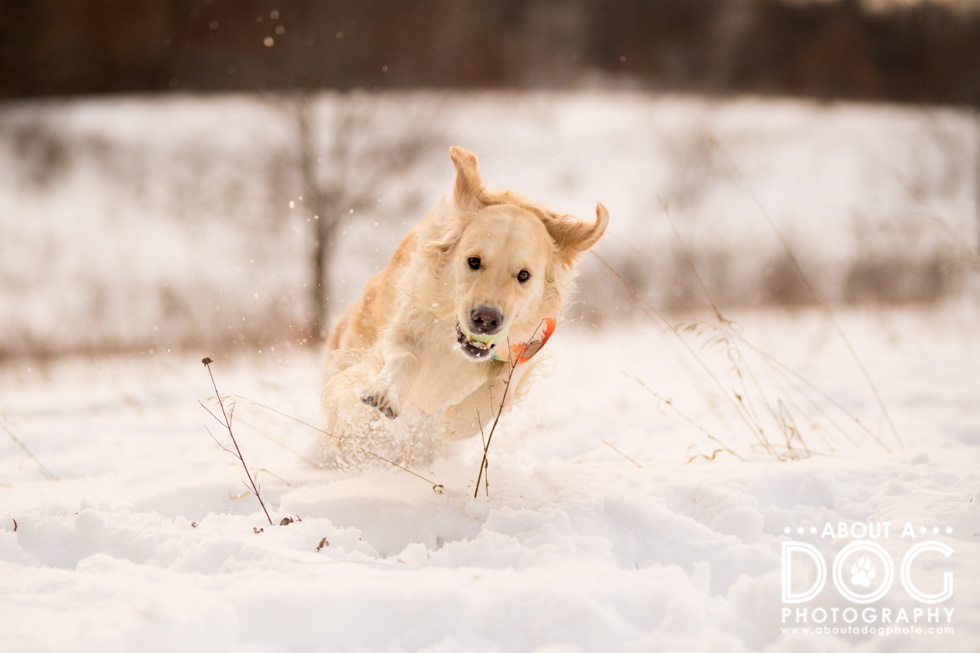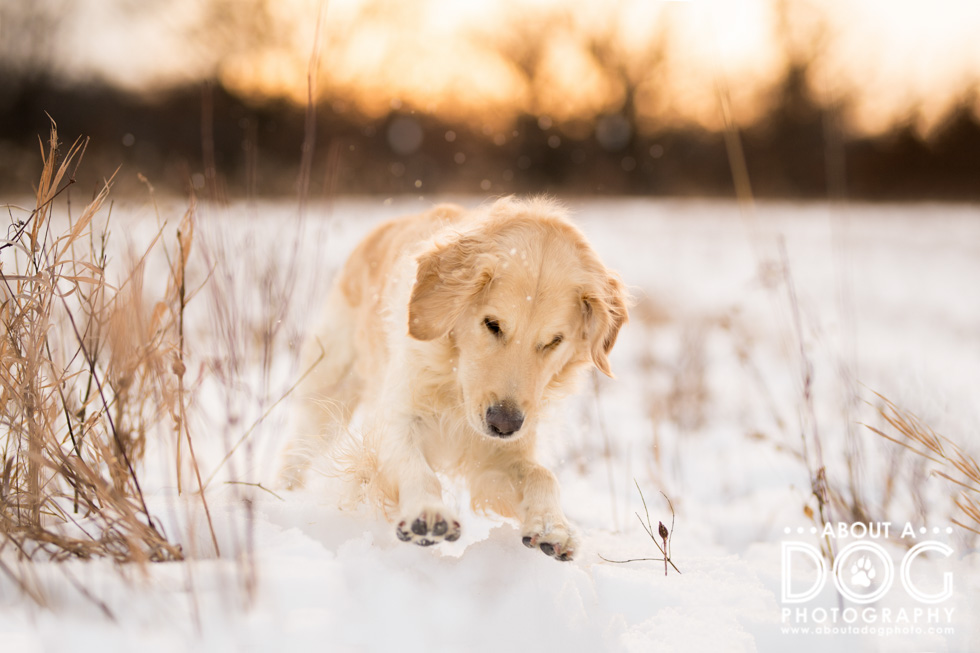 The light began to draw from the sky, painting it a pastel pink purple. We continued on the loop heading in the direction of the parking lot when the sky transitioned into a vibrant orange that painted everything with perfect golden light! Our trek stopped to capture those last images flush with color.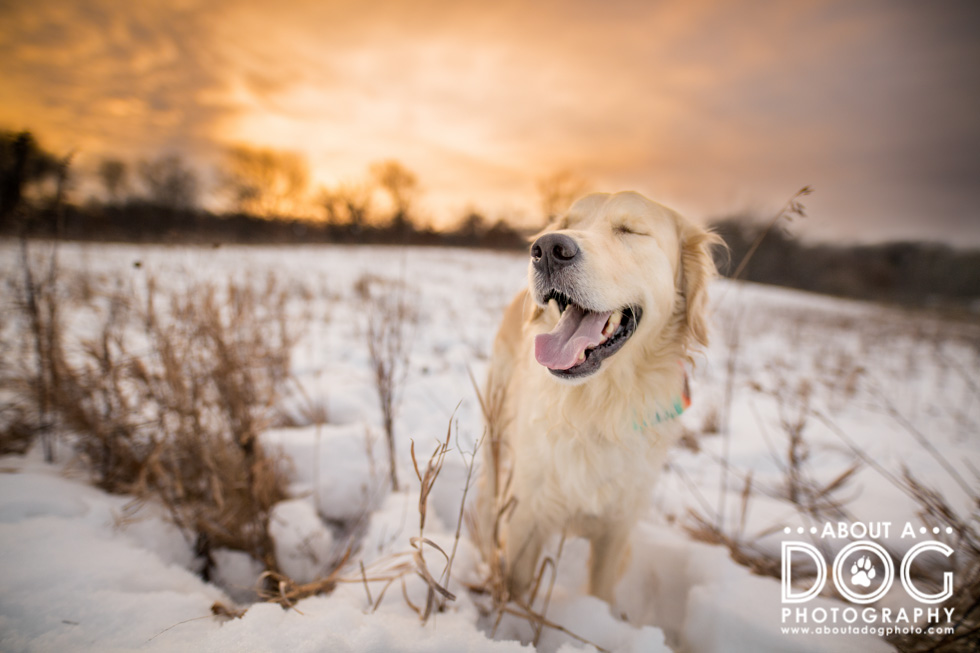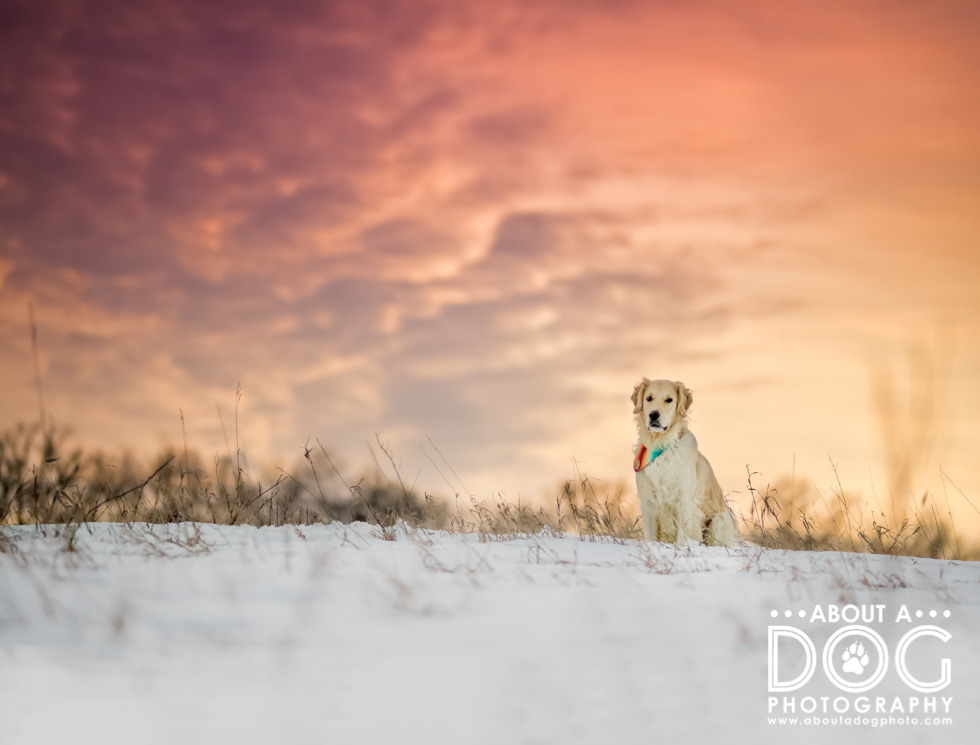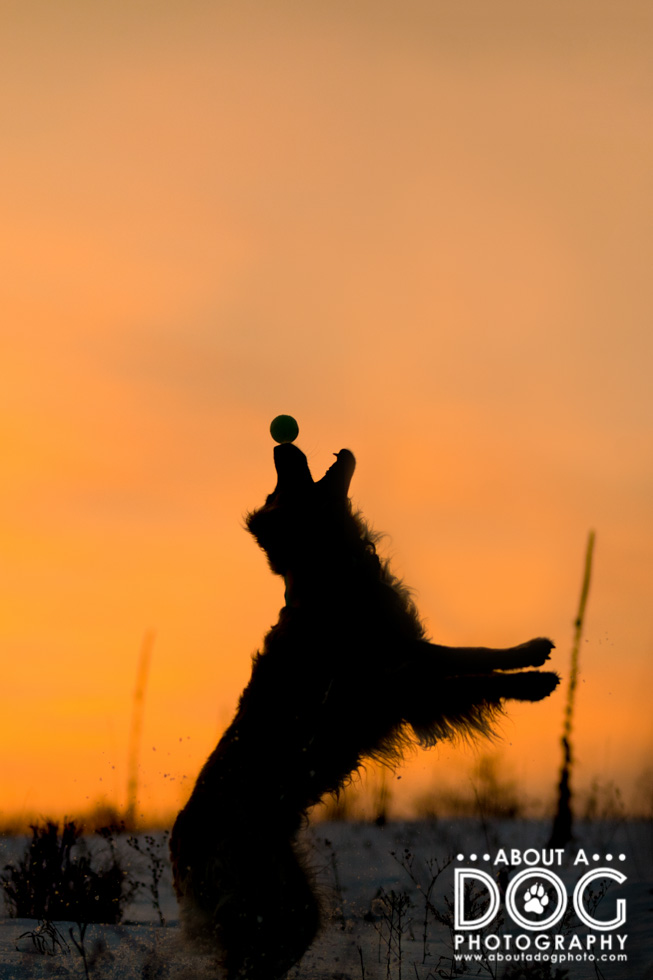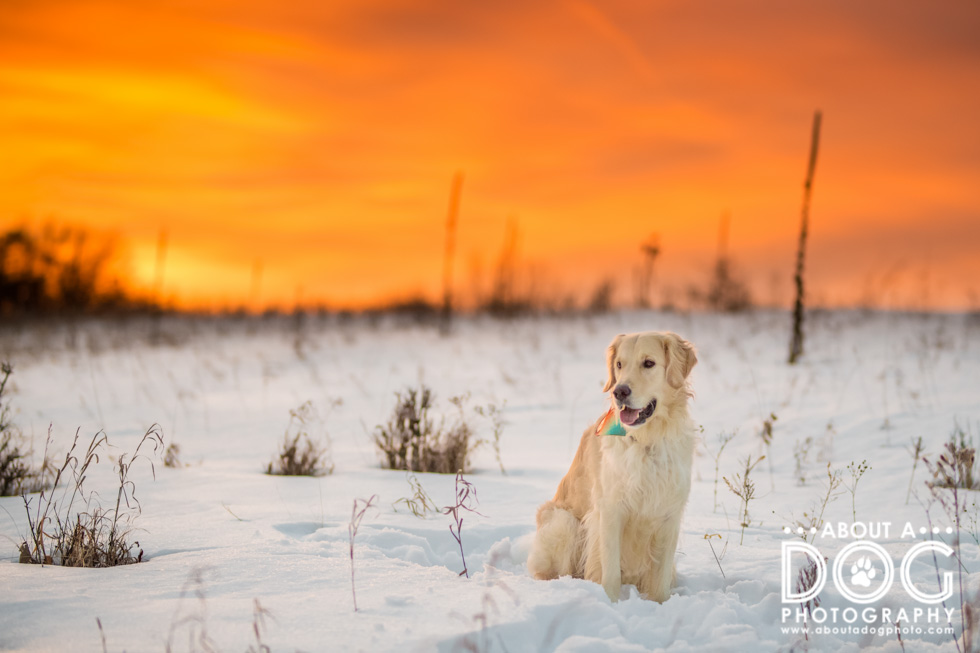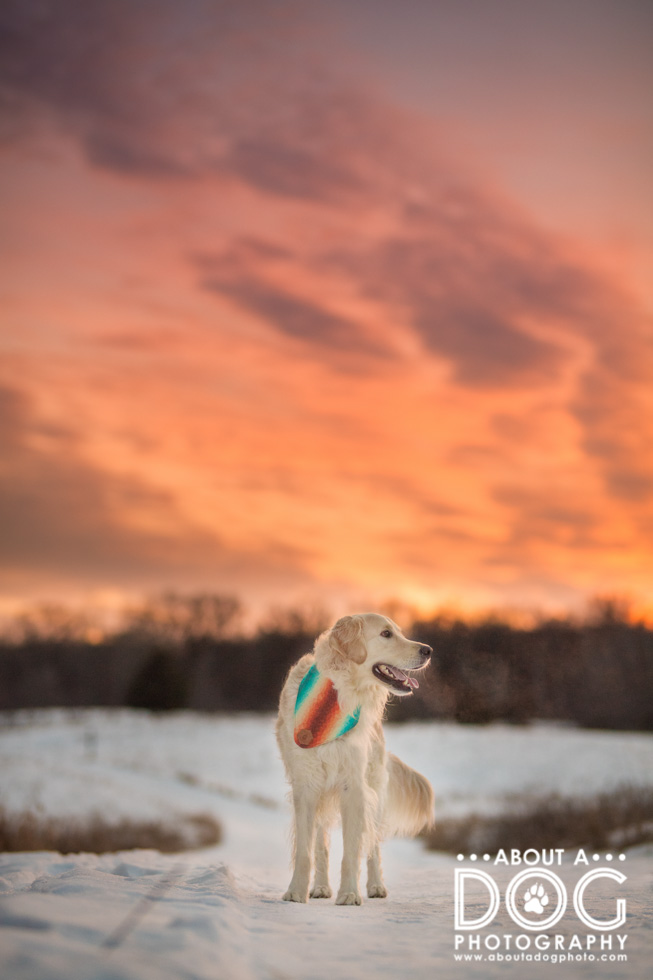 That wonderful bandanna Loki is sporting is by Banded Pines (or find them on Instagram @bandedpines)
---
If you were curious about coordinating a winter session, the answer is yes we can! This is a great way to enjoy the season and explore a new area (or see the changes in a familiar one!). Keep in mind if your dog is a freeze baby, a winter session may not be the best option!
---