Have a Golden day as today is National Golden Retriever Day!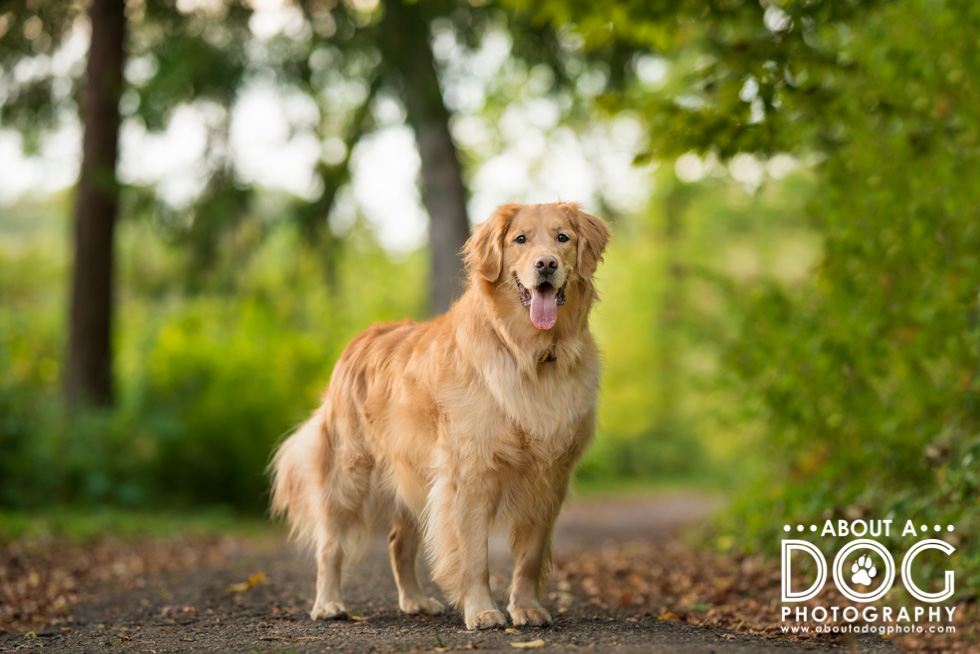 I know, one of those huh I didn't know it was a national day day haha! National Golden Retriever Day started in 2012 by Kristen Shroyer as a tribute to Golden Retrievers around the country after the loss of her golden Quincy. 
Some neat facts about goldens:
As of 2021 they were #3 in most popular dog breeds in the US!
The Golden was first seen at a British dog show in 1908 and were listed as Flat Coats (Golden) [another source mentions in 1906 they were in the Retriever – Wavy or Flat Coated in classes for those of "any other color". ]
Recognized officially by the The Kennel Club in 1911 as "Retriever – Yellow or Golden" then in 1920 as "Retriever-Golden" in 1920. The CKC (Canadian Kennel Club) recognized Goldens in 1925 with the AKC (American Kennel Club) following in 1932. 
In the USA, there are between 5,00,000 to 750,000 registered Golden Retrievers!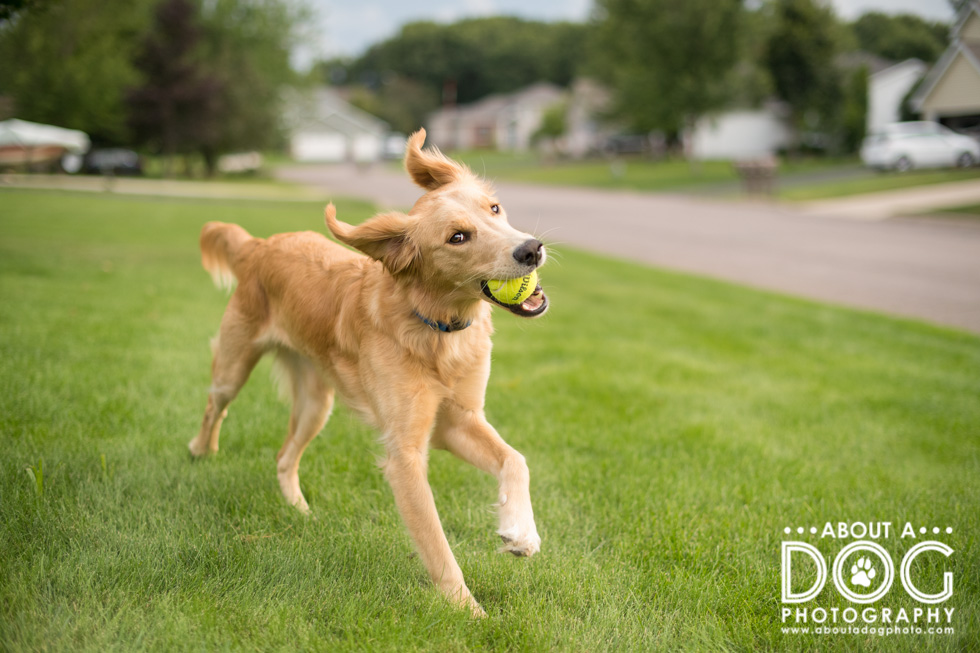 Let's head into the breed's history for some lore & mystery!
We head back into time to the Guisachan (pronounced Gooeesicun) estate of Dudley Majoribanks, aka Lord Tweedmouth at Inverness-Shire, Scotland, the year 1854. Lord Tweedmouth was an avid hunter and was looking for a dog that would tirelessly retrieve over land and water to hunt grouse, partridge and even red deer. The thought was to combine a retriever with a water spaniel to create such a dog.  Lord Tweedmouth wasn't a beginner of breeding dogs as he had bred & kept meticulous records from 1835 until his passing. When he acquired Guiaschan, he built a basic kennel but finding it unsatisfactory for his dogs he build a new state of the art kennel. The new kennel had thick walls, with 6 foot railings and tiled floors outside, while the inside featured paved floors, paneled kennel sides and in floor heat! There was also a cold water supply to cast iron bowls in each run – schwanky! 
The kennels aside, let's get to the start of Golden Retrievers!
First arrives a yellow wavy-coated retriever named Nous in the 1864. Nous was an anomaly due to being yellow in color – the fashionable color of retrievers at the time was black, which meant yellow pups were typically culled or occasionally passed to another person. 
Enter in the first part of lore:
It was said that Nous & two other dogs were acquired from… a Russian circus! Supposedly in 1868 Sir Dudley purchased three yellow dogs from a Russian circus in the area. These dogs were said to have been from the Region of Caucacus and most likely were sheep dogs of sorts. Believable… eh.
(In 1911 William le Poer Trench SWORE that the yellow dogs he acquired from Guisachan were from the original breed lineage of Nous – that is the Russian ancestors. He went to the Caucasus but the dogs were all on the high ground with the sheep at that time. He paid for a dog and still none could be found!)
The second part of lore:
Nous was acquired when Lord Tweedmouth & his son were strolling around town. They passed a cobbler who had a young yellow wavy coat retriever, perhaps lounging outside or greeting the two passing. They inquire about the dog and the cobbler relates that he received the dog as payment from some lord or another. They banter and the dog, having caught Lord Tweedmouth's eye, is transferred into the hands of the duo. 
The Russian background story wasn't debunked fully until 1952 when Lady Pentland, granddaughter of Lord Tweedmouth shared Lord Tweedmouth's meticulous record & studbook (it was kept from 1835 to 1890) with Golden Retriever historian Elma Stonex. The second piece of lore of Nous from a cobbler is also debunked with the studbook – Nous's entry states he was a flat-coated retriever bred by Lord Chichester. 
The actual story: Not exactly known but the studbook notes that Nous was received from Lord Chichester on his Stanmer Park estate near Brighton. Nous was the only yellow pup in the litter of pure bred flat coated retrievers with both of his parents being black. How the pup landed with Lord Tweedmouth isn't stated, though one notation I found mentioned that the pup was given to Lord Tweedmouth from one of the keepers in lieu of a debt. 
In 1952, the 6th Earl of Ilchester published a famous article in "Country Life (England)" which brought out tons of information about the golden retrievers as a breed.
You can read the article here:  Breed History of the Yellow Retriever 
---
Now on to the second part of the paring: Belle. 
Belle was received from David Robertson in 1867 (she was born in 1863). The studbook notes that she was a "Ladykirk breed" (also known as a Ladykirk Spaniel or Tweed Spaniel or Tweed Water Spaniel). 
What did a Tweed Water Spaniel look like? Written blips mention Tweeds were similar in appearance to Irish Water Spaniels (they possibly were a variation of them) with a heavier muzzle and pointed head. They had a curled coat that was  light liver colored (at the time liver color could be many shades of brown including sandy & fawn), they also had thick, slightly feathered, hound like ears, droopy lips with fore legs that were feathered but hind legs that were not and were sized like small retrievers. Description noted by Hugh Dalziel in his 1897 work British Dogs: Their Varieties, History, Characteristics, Breeding, Management, And Exhibition. He also mentions one of the Tweed dogs he owned carried liver & tan colors on multiple puppies in two litters she produced, lending toward a background ancestry from Bloodhound. (The Bloodhound would lend to a superior sense of smell, great for a hunting dog!)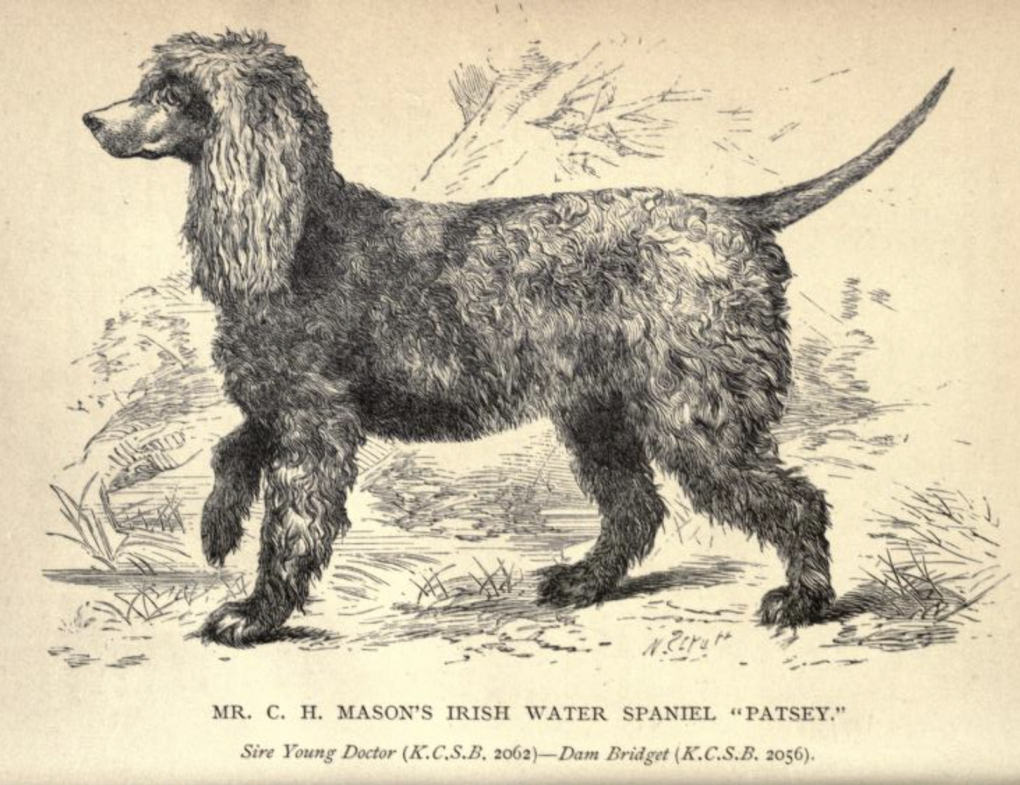 This is what an Irish Water Spaniel looked like in 1897. From Hugh Dalziel in his work British Dogs: Their Varieties, History, Characteristics, Breeding, Management, And Exhibition.
(A note: In 1863 there was also a "Ladykirk breed" dog named Tweed in the studbook,  prior to Belle. He was never used in breeding before he died in 1867. A new Tweed arrived in 1872.  Both dogs were from David Robertson who had also produced Belle.)
The mating of Nous to Belle occurred in 1868 and produced 4 yellow pups: Cowslip, Primrose, Crocus & Ada. Crocus was the only male and was given to Tweedmouth's son Edward Marjoribanks and Ada to cousin Henry Edward Fox-Strangways, 5th Earl of Ilchester. (There is dispute if Ada was one of the original litter of pups or if she was from a later Nous x Belle litter…)
Thus began the beginnings of golden retrievers!
From the original pairings, the studbook noted that the "new" Tweed was bred to Cowslip in 1873 and they produced a yellow pup named Topsey. Ada produced a yellow pup in 1874 named Brass. In 1875 Jack & Jill another pair of yellow pups were sired by red setter Sampson & Cowslip. In 1878 Sambo a black flat coated retriever was paired with Topsey, producing the yellow pup Zoe. Zoe was paired with Jack and they produced Nous II and Gill. Gill was mated to a black labrador called Tracer and the female yellow pup, Queenie, from that mating was bred back to Nous II. Crocus produced three yellow puppies in 1881 with Zoe. And we haven't even reached 1900!
Outcrosses touched into Irish setters, St John's Water Dog of Newfoundland, additional flat coated retrievers, a sandy coated bloodhound, and Labrador. Each of these outcrossing helped to shape & define the breed of the Golden retriever as well as adding to the depth of coat colors from cream to red. 
From the various breedings and combinations, it was notable that the yellow coat color would emerge even when one of the parents was a black coated dog. Most likely it meant that the parent with the black coat was caring the genetic marker for a yellow coat! Yellow isn't a dominate allele and you need to have two copies of the recessive gene e/e for a yellow (shades of white, cream, yellow, apricot, gold, lemon, or reds). Once the color yellow was achieved in multiple generations, the genetics were set for consistent yellow coat colors, despite the fact that great great grandparents would have carried black coats! 
That wraps the history up quite well! But…. there's more mystery!
There may have been yellow wavy coat retrievers, very much in the Golden Retriever type, BEFORE Lord Tweedmouth built the foundation! You can read about it here: The Origins of the Golden Retriever Revisited by Jeffery Pepper. It's a bit of a long read, but it does raise the theory that there were yellow retrievers in existence before Golden Retrievers were created!
Wowee what a history!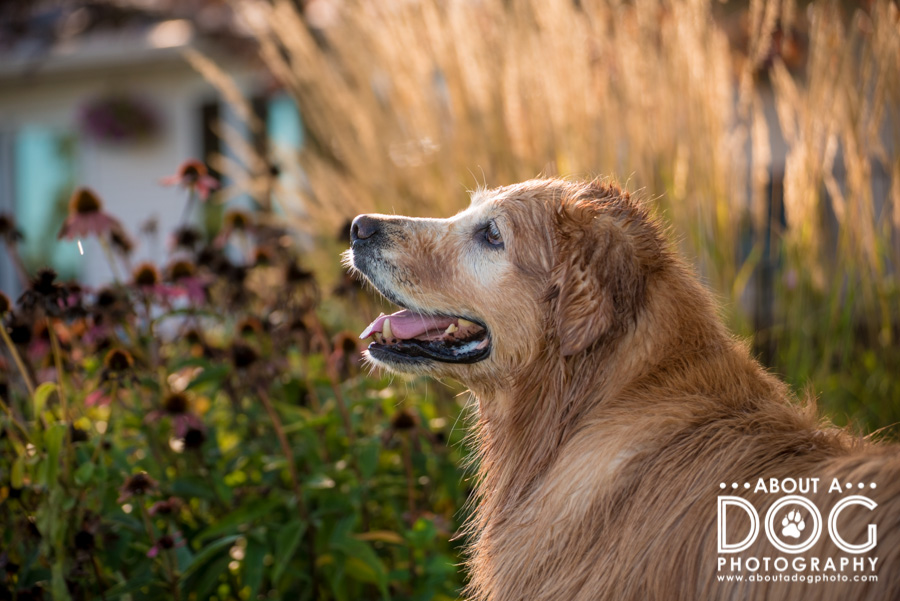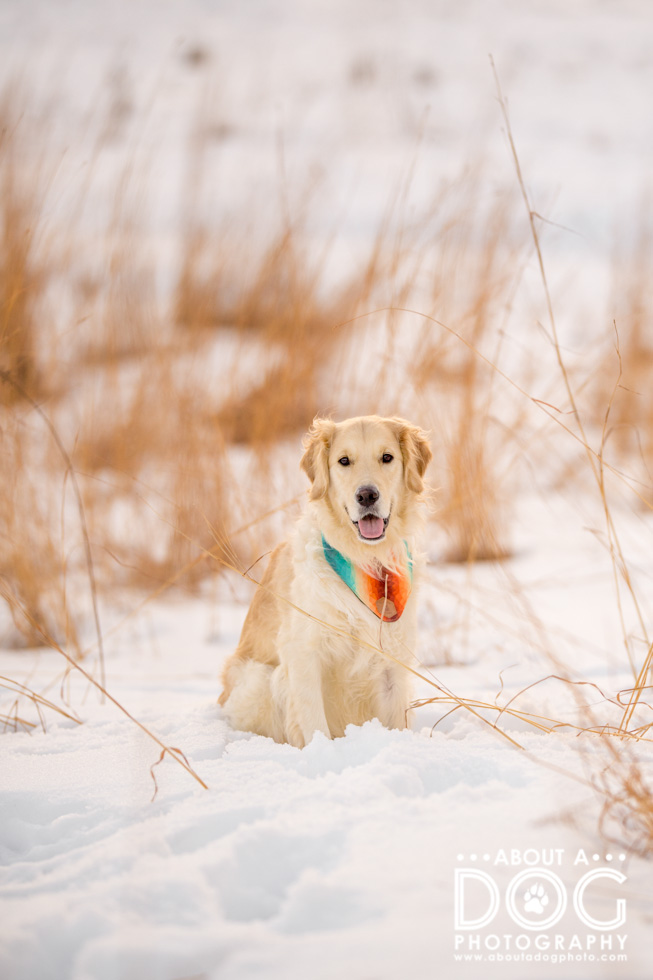 No matter their history, Golden Retrievers have won the hearts & couch spaces of many families in the past 155 years! Huzzah what a legacy!
Don't own a Golden Retriever to celebrate? Look into rescuing one of your own! Tri County Humane Society doesn't have any goldens at the moment but look at all the other adorable friends you could add to your family! Or find a Golden from Retrieve A Golden of the Midwest (based in Minnetonka MN), or head over to Petfinder and search for Golden Retreivers in closer proximity to you! (If you don't want to adopt, consider fostering!)
---
Or if you already have the perfect pup or pups at home then… celebrate National Doggy Date Night, also on February 3rd! 
Head out to a local dog friendly space for a cider or brew, pop into an indoor dog park or head to your dog's favorite shop to snag a new toy and some sweet treats. Kick back and watch some dog friendly movies as you stay cozy during the cold snap for today!
Also… February 3rd is… National Carrot Cake Day!
Break out your grater and work up those arm muscles shredding carrots like our grandmas & great grandmas did! There are tons of recipes available from the Google machine, you'll be sure to find a favorite! (I use a vegan one that involves… baby food!). Not one to make a carrot cake, then head to your nearest baker or grocer and snag a ready to go option. 
Did you know that the oldest carrot cake recipe is found in a French cookbook published in 1827!
Not sure you'll be able to find a dog friendly carrot cake, but there are a big batch of cake & cupcake recipes available to be found on the Google machine that your dog would LOVE for you to bake (and remember the 3rd is also National Doggy Date Night! Cake for you and your pup!)
---
So take today, February 3rd to celebrate Golden Retrievers, have a doggie date night and eat some carrot cake!
We're in a blog ring of dog & pet photographers around the world! Next visit Endless Mountains PA photographer Elaine Tweedy of I Got the Shot Photography shows you three "golden" moments from her studio work.