Gobble gobble greetings, tis the week before Thanksgiving. This year is a unique one, with our gatherings smaller and quite likely virtual. We may not get to see all the faces and eat all the fixings, but we can still celebrate the ones we love. Gather, be merry and love greatly!
The meal: a classic large bird, stuffed to the brim with homemade or box made stuffing, veggies, breads and pies galore! All super tasty items to your begging dog, but there are a few things that they shouldn't get their paws on.
Dog's can't eat:
– stuffing*
– ham*
– turkey bones
– mashed potatoes
– chocolate desserts
– anything with nutmeg, onions & onion powder and garlic
– anything with raisins or grapes
HECK YES! Dogs can eat:
– turkey meat – no skin!
– unbuttered rolls & bread
– veggies: raw or cooked if there are no additional spices
*pumpkin, peas, carrots, green beans, corn (off the cob), celery, pumpkin, sweet potato and radishes are all great choices!
– cranberries, not cranberry sauce!
* stuffing can contain onions, scallions or onion powder which are toxic to dogs>
* ham can cause pancreatitis, upset stomach, vomiting and diarrhea if consumed in large amounts for a med-large dog.

** if your dog licks up a spoonful of mashed potatoes that plopped on the floor, high odds they will be ok. The biggest worry is an upset tummy in dogs that are lactose intolerant. If the recipe calls for onion powder or garlic powder, make sure to get it off the floor before Scruffy can!
Want to give your dog something a little extra tasty for this Thanksgiving? How about some Pup-kin Pies!
Pup-kin Pies
Dog friendly pumpkin pies in a mini snackable format. Perfect for Thanksgiving or any holiday gathering!
Ingredients
For the crust:
3

tbsp

peanut butter

1

cup

flour

½

cup

water

1

egg
For the filling:
1

cup

pumpkin puree - NOT pumpkin pie filling!
Instructions
1. Preheat your oven to 350

2. Combine crust ingredients: peanut butter, flour, water & egg. Mix well.

3. Divide crust mixture and place into molds - cupcake pans will work perfectly! Make sure there is enough of the crust to create sides & a mini ruffled edge.

4. Fill each of the crusts with the pumpkin filling.

5. Bake until the pumpkin starts to brown, approx. 18-20 minutes

6. Cool and serve to your eagerly awaiting pup!
** If you're already planning on handcrafting a pumpkin, apple or berry pie, set aside some of the pie crust. Dogs can totally eat pie crust made with butter, shortening or lard! Make cut out pie crust cookies, or fill with unseasoned pumpkin for more of a classic pie. 
Yes, Thanksgiving was around in 1896! And since these juciy bits arrive on Fridays, we are going DOUBLE on the dates for menus!
Today, as the norm, was a Saturday. Frances E. Peck of Davenport, Iowa,  is the contributor of the menus of November 20th. 
BREAKFAST
Fruit
Hominy grits, with cream and sugar
Eggs and mushrooms on toast
Raised doughnuts
Coffee
LUNCHEON
Fish fritters
Cucumber Sauce
Buttered hot crackers
Cocoa
Friars omelet
DINNER
Rice soup
Beefsteak and oyster pie
Baked sweet potatoes
Beet root and Spanish onion salad
Nottingham pudding
Coffee
A filling round of menus, the curious landing on buttered hot crackers, friars omelet and Nottingham pudding. Friars omelet isn't listed in the recipes for the date, but found on page 40 under Sunday, January the Twenty-Fourth
HOT BUTTERED CRACKERS
Lightly butter a sufficient number of milk crackers, and place in a dripping pan, being careful they do not overlap each other; place in hot oven, and watch them carefully until they are crisped and light-brown. 
* they are literally buttered crackers!
** yes you can still by milk cookies – Royal Lunch  makes them! (Obscure Christmas gift anyone?)
FRIAR'S OMELET
Stew and sift six large apples; while hot add one cupful sugar, one teaspoonful butter. When cool add three beaten eggs. Heat a large tablespoonful of butter and brown in cupful stale, fine bread crumbs. Butter a mold, sprinkle crumbs on bottom and sides; fill with prepared apple, to which add juice of one lemon, cover with crumbs; bake a half-hour. When cool turn out on a platter, eat with sugar and cream. It can be eaten hot if preferred. 
*not sure what oven temp, try 350-400
NOTTINGHAM PUDDING
Sift together thoroughly two cups of sifted flour, two level teaspoonfuls of baking powder, on salt-spoonful of salt, add one and one-half cups of milk, one-half cup of cream and four eggs not beaten, and beat until very light and smooth. Pare and core six apples, put them in a baking dish and if quite tart sprinkle over one cup of sugar. Pour the batter over them and bake one hour. Serve with cream sauce, made as follows: Cream together one-quarter of a cup of butter and one-half cup of powdered sugar. Add two tablespoonfuls of cream and the same of fruit sauce. Thoroughly beat and heat over hot water, but only just enough to remove the curdled look. 
* no oven temp listed,  try 400
** this recipes has ancestry back to medieval days!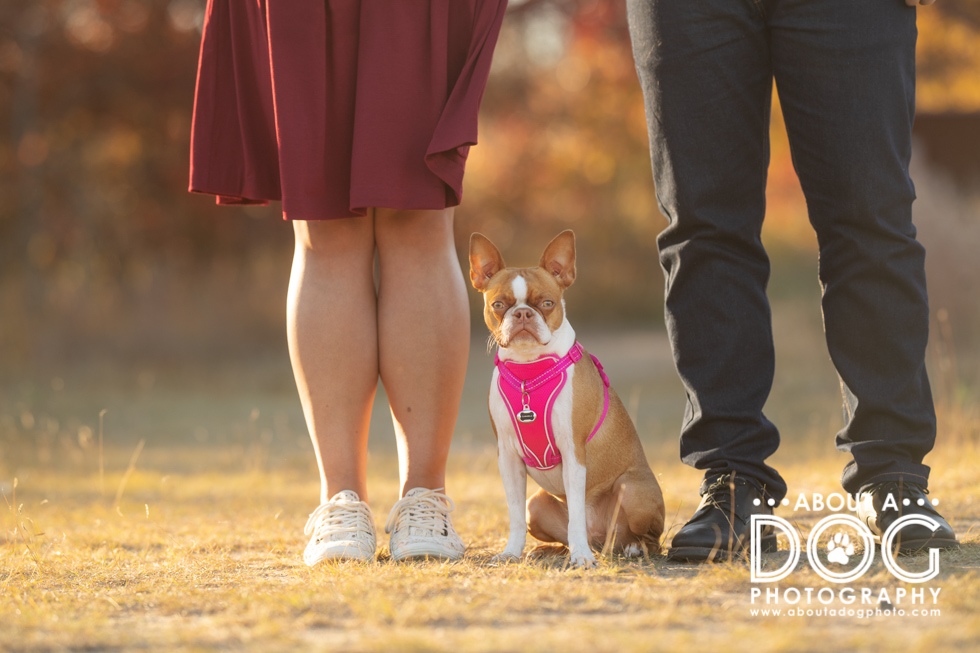 EEEEEEEEEEEEEK! Isn't she the CUTEST pupper? This lovely lady is Clarabelle! We met up in peak fall colors for a session to celebrate her and her newly engaged parents! And don't let the RBF fool you, she was full of spunk and personality!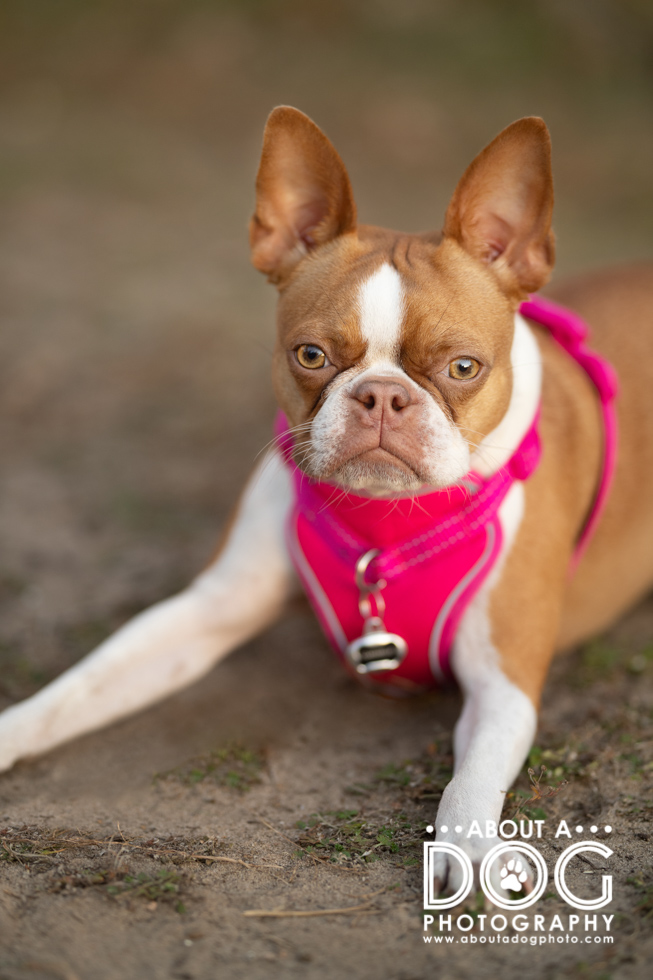 Onward, towards the prep for next week's grand meal! 
Mrs. P.B. Gehr of Riverside, Ill is the contributor for the feast day's menu.
BREAKFAST
Stewed prunes
Boiled rice with cream
—
Codfish à la mode
Sweet potatoes browned
White and brown bread
—
Pancakes
Coffee
DINNER
Bisque of oysters
—
Planked whitefish, lemon and walnut sauce
—
Roast turkey with chestnut filling
Cranberries
Olives
Celery
Chestnut croquettes
Mashed white potatoes
Baked sweet potatoes
—
Mashed turnips
—
Sweetbread salad
—
Mince pie
Pumpkin pie
Ice cream
Nuts
Black coffee
Raisins
LATE LUNCHEON
Welsh rarebit
Thin bread and butter
Chocolate cake
Buttercup jelly
Cocoa
HOT DANG, what a FEAST! And it seems that there were courses, with the oysters and whitefish leading the extravaganza. Overall the main menu still holds a similarity to our modern day Thanksgiving meal.  
After the menus, 11 recipes follow. These include the recipes for: Bisque of Oysters, Planked Whitefish, Walnut Fish Sauce, Roast Turkey with Chestnut Filling, recipe for the filling, Roast Chestnuts, Chestnut Croquettes (a most delicious accompaniment to turkey), Sweetbread Salad, Mince Pie, Pumpkin Pie, Chocolate Cream Cake and Buttercup Jelly. 
*Sweetbreads are typically the thymus or pancreas of a calf or lamb. 
VINTAGE ROAST TURKEY
Get a plump, young twelve-pound turkey. Singe it over a burning newspaper on a hot stove. Draw, being careful not to break any of the internal organs. Rinse out with several waters, using teaspoonful of baking soda in next to the last. Wipe dry inside and out. Rub the inside with a little salt and fill. 
* assumption is that to draw a turkey means to remove the innards as turkeys would have been bought from the butcher or butchered at home. 
The eternal question: How long to thaw a frozen turkey?
– 24 hours per 5 pounds in the refrigerator 
So a 20 pound bird would take 4 days to full thaw.  Plan accordingly!
FILLING FOR ROAST TURKEY
Roast about thirty chestnuts; peel, removing the inner husk also. Take ten of these with the liver and pound well; add a little minced parsley, a sliver of onion, salt and pepper, the yolks of two eggs; put this into the crop and sew up. Cut into inch lengths five or six links of small sausage that have previously been fried in butter until half done; add a sup of bread crumbs, a large kitchenspoonful of butter, pepper and salt; add the reming chestnuts whole, and fill the body. Sew up with strong thread. Tie the legs and wings to the body and fasten securely with skewers; rub over a little soft butter, salt and pepper, dredge with flour. Wrap in slices of bacon and place in dripping-pan. Baste often, allowing twenty minutes to a pound in a moderate oven. It should be browned evenly all over. Boil the giblets until done. Mince very fine and add to the gravy. 
*Chestnuts were common, from the American chestnut trees. The chestnut blight happened in the early 1900s. American chestnuts are considered extinct, so all modern chestnuts are from Chinese chestnut trees. 
CHESTNUT CROQUETTES
Use fifty French chestnuts, two gills of cream, two tablespoonfuls butter, saltspoon of salt, four egges and some sifted bread crumbs for breading. Shell the chestnuts, put into a stewpot with enough water to cover. Boil thirty minutes. Drain off the water and pound the nuts until very fine; add one tablespoonful of the butter and pound until well mixed; add balance of butter and salt and pound ten minutes, then add the cream, a little at a time. When it is all worked in rub the mixture through a sieve. Beat three eggs until light and stir into that which has been strained. Place in a double boiler and cook eight minutes, stirring constantly. It should by this time be smooth and thick, if the water in the outer boiler has been boiling rapidly. Spread on a large platter to cool. When cold, butter the hands and mold into balls or cones. Dip into the fourth egg, then into the bread crumbs; fry a minute and a half. Arrange on a warm napkin and serve. 
* 1 gill = 1 teacup = 4 fluid ounces
** 1 saltspoon = 1/4 teaspoon
PUMPKIN PIE
Pie should be at least an inch thick. Two cups stewed pumpkin, one teaspoonful ginger, half teaspoonful salt, two-thirds cup of sugar, half teaspoonful cinnamon, two eggs, one scant pint milk. Mix sugar, spice and salt together, stir into the pumpkin; add eggs and milk. There should be one quart when finished. Line a tin plate with good pastry, fill with the mixture and bake forty-five minutes. To please the children, cut from thin pastry the letters spelling "Thanksgiving" and lay on the top when half baked. 
* No pastry instruction seems very common for pies of this era. Passed from your mothers and grandmothers, pasty would be something you just knew how to do or had an ancient handwritten recipe from the pie makers of the past. 
** Oven temp: start at 425 and drop to 350,  or try a straight 375. Seems to be ample variation for modern pumkin pies. 
And for giggles, Welsh Rarebit for late luncheon, found on pg 27, 400 & 411
WELSH RAREBIT, quick
Grate one pint of cheese. Sprinkle on it half a teaspoonful of mustard, one-fourth a teaspoonful of salt and a speck of red pepper. Heap this on slices of buttered toast and put in the oven until cheese begins to melt, when hurry to the table. 
WELSH RAREBIT #2
Scald one-quarter cup of milk. Stir into this when hot one cupful of grated cheese, with which has been mixed one-quarter of a teaspoonful of salt, one-quarter spoonful of mustard (dry) and a dash of cayenne. When the cheese is melted add the well-beaten yolks of two eggs; stir and cook a minute and pour over hot toast. In preparing a rarebit by this method a rich crumbly cheese should be used, as skimmed milk cheese will not melt, but main in the liquid as a tough mass. 
WELSH RAREBIT #3
Half a pound of fresh cheese, two eggs, one-quarter saltspoonful cayenne, one tablespoonful of butter, one teaspoonful of mustard, half a teaspoonful of salt, one-half cup cream. Break the cheese in small pieces, and put it and the other ingredients in a light sauce-pan, which put over boiling water. Stir until the cheese melts; then spread the mixture on slices of hot crisp toast. Serve at once. Water may be used instead of cream. 
Whew! What an adventure into the cooking of yesteryear! If you create any of these epic dishes, let us know! 
From here forward, we'll be focusing on some of our favorite small businesses that are dog related – from treats, to accessories, to artwork and more. Perfect for the upcoming season of giving & gifting. 
We'll also step into a short series of how to use Christmas lights successfully in pictures with your dog. 
The day's recipes will be shared from 1896, and there may be a section of dogifying recipes – which would be taking classics, obscures and tastys, then turning them into dog friendly options. 
If there's anything you want to learn, drop us a line! We love to help you any way we can in the world of knowledge!
Snuggle in, share your love in a grand gathering (virtual or in person), stuff yourself to the brim and celebrate family & friends. We appreciate each and every one of you.