About A Dog Photography – Minnesota dog photographer | 52 Weeks is a blog circle with a theme for every week (which means we all link to each other, links are found at the end of the post).
---
Leading lines, the well known & versed "rule" of composition where a line leads the viewer into the scene to the subject.

The lines can be literal lines – roads, paths, fences, etc – man made or organic. They can even be lines that don't exist – implied leading lines. (Implied leading lines often happen with eyes – we look the direction the eyes are looking. Arms & hands also lend to implied leading lines as well.)
Used correctly they can have amazing impact directing your viewer into your scene. Misplaced lines can lead your viewer out of the scene rapidly or lead them past the subject you want them to see. Use wisely.
---
Classic literal leading lines were found in a teenie weenie blue walking bridge over a girthy yet shallow creek, both of which had lived in the quaint park for eons. The creek feeds the Mississippi River, while the bridge feeds into a petite wooded area with dirt paths meandering throughout.
Mixing it up a little, we asked half basset / half golden retriever Daisy to be our model. She happily agreed (possibly more excitedly for the car ride than the picture taking), the evening granting us beautiful temperatures and lovely just before golden hour light.
In a new adventure, one of the strobes was brought into the wild (portable power is awesome to have), set up, threatened to tip in its delight of being outdoors and playing kite to the breeze, then settled into perfect working mode.
---
Daisy was happier to stroll down the bridge to smell all the smells and consider quite possibly a dip in the creek than to hold a sit, so as in any occasion where we need a dog to hold a position she was tied to the bridge. (Behold magic of leash removal!)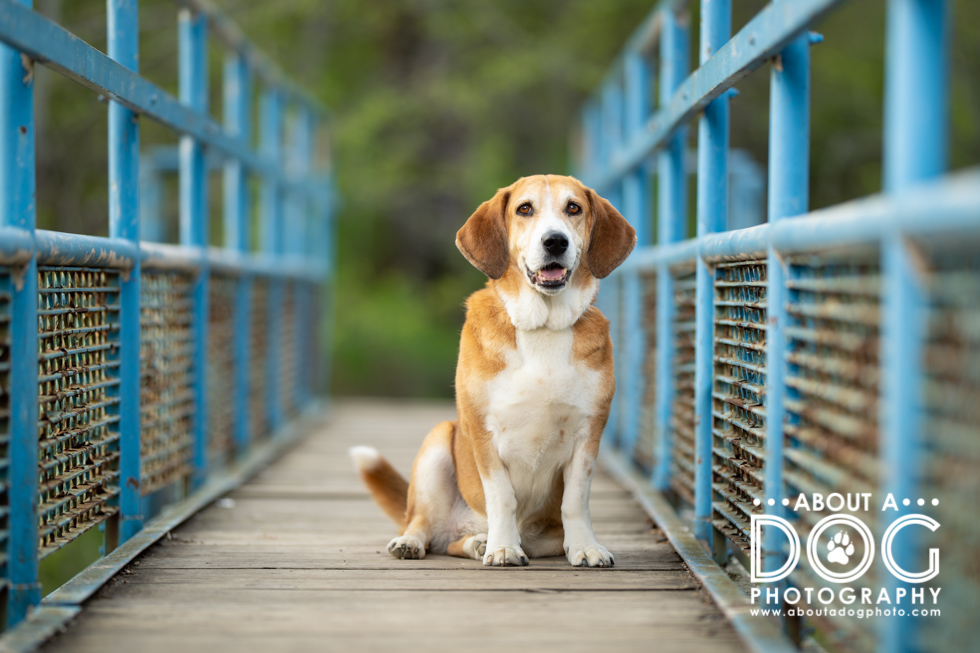 ---
Below is a subtle difference of strobe to natural light (these were consecutive frames, fired too rapidly for the strobe to recycle, whoops!). The little extra light gives Daisy an extra sparkle in her eye and evens out the shadowing on her chest. Pretty neat!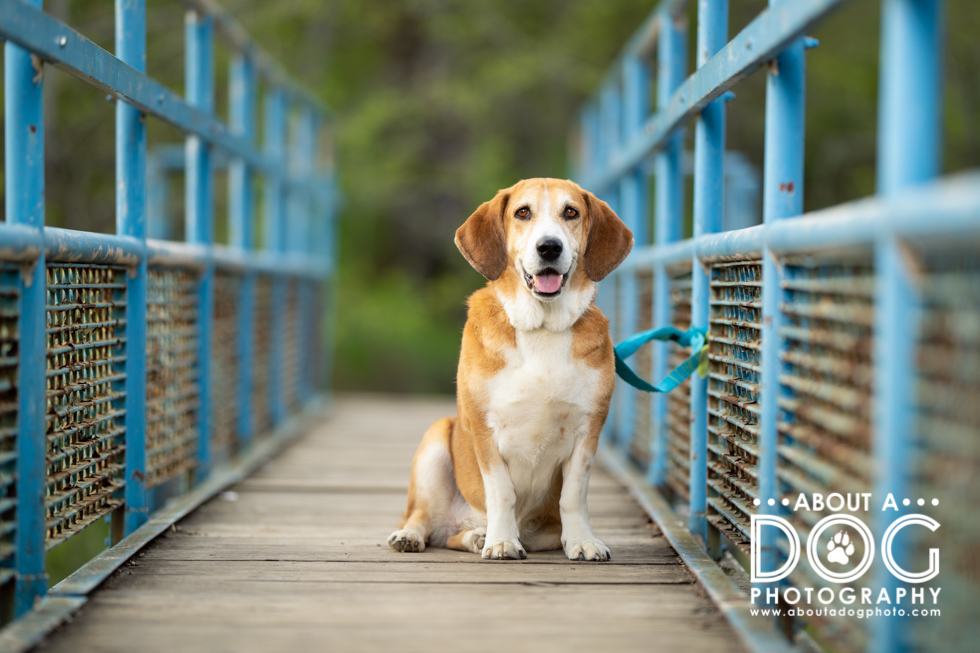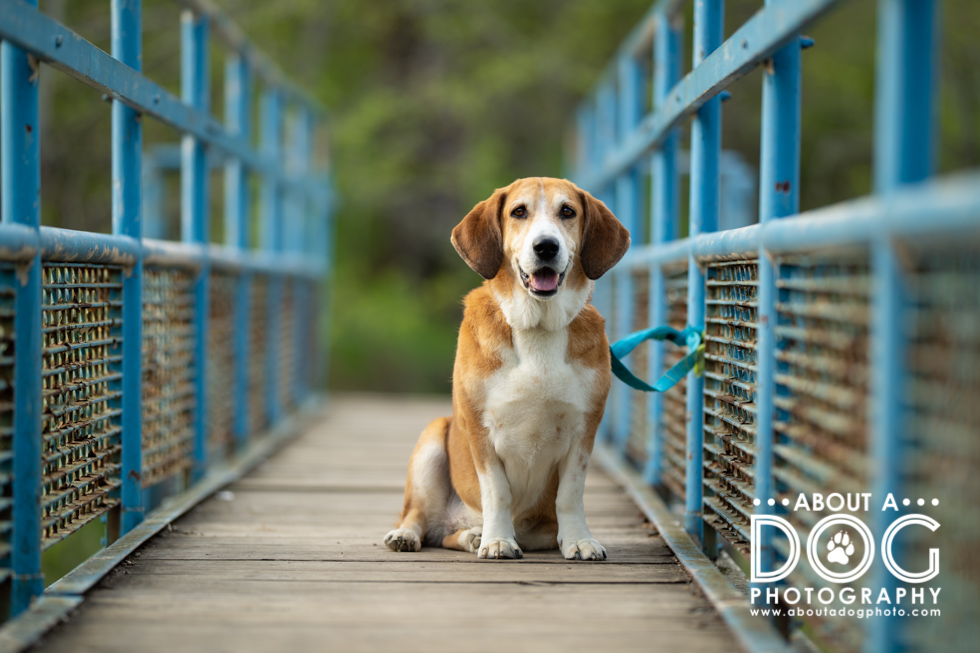 ---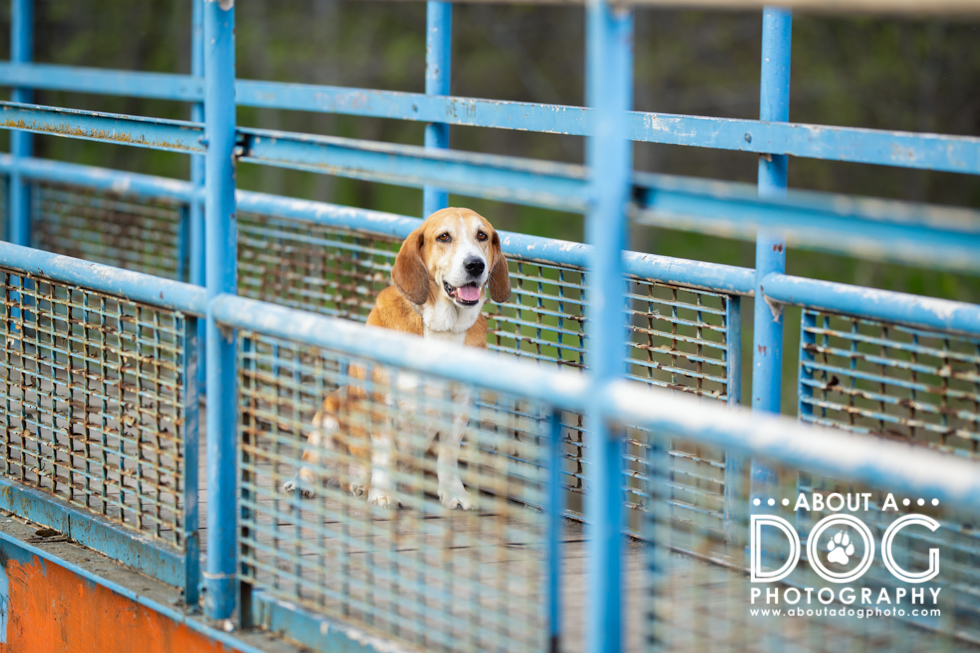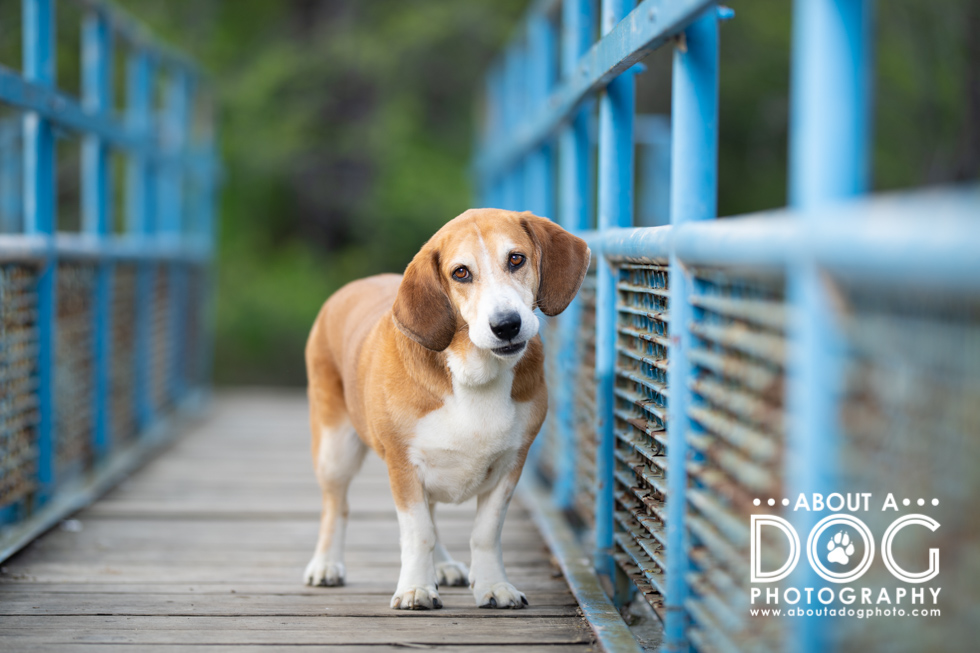 A short moment of perked ears and being attached to the bridge led to some very dramatic whining and opinions from Daisy about the injustice of not being able to sniff and explore as she pleased, which brought her mom and I to fits of giggles.

A squeaker & THE question ("Do you want to go for a R-I-D-E?") helped quiet her opinions for a few more images, though only briefly.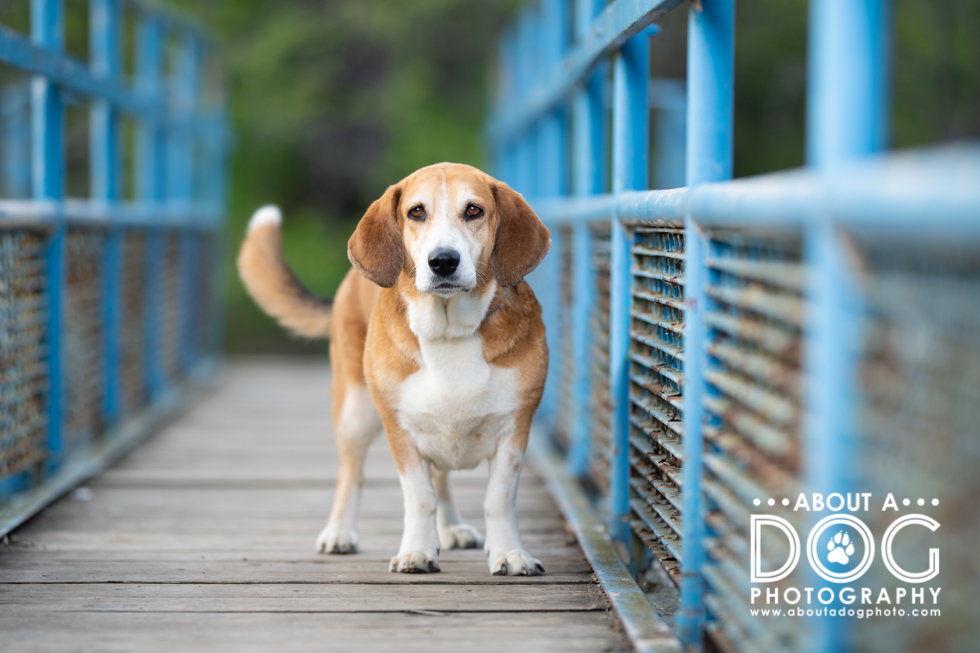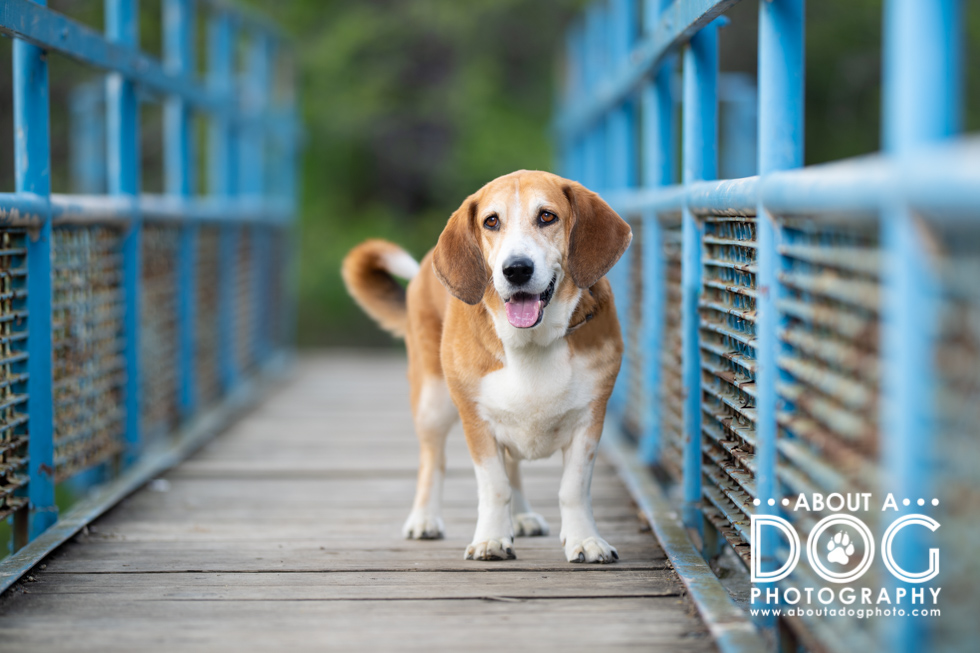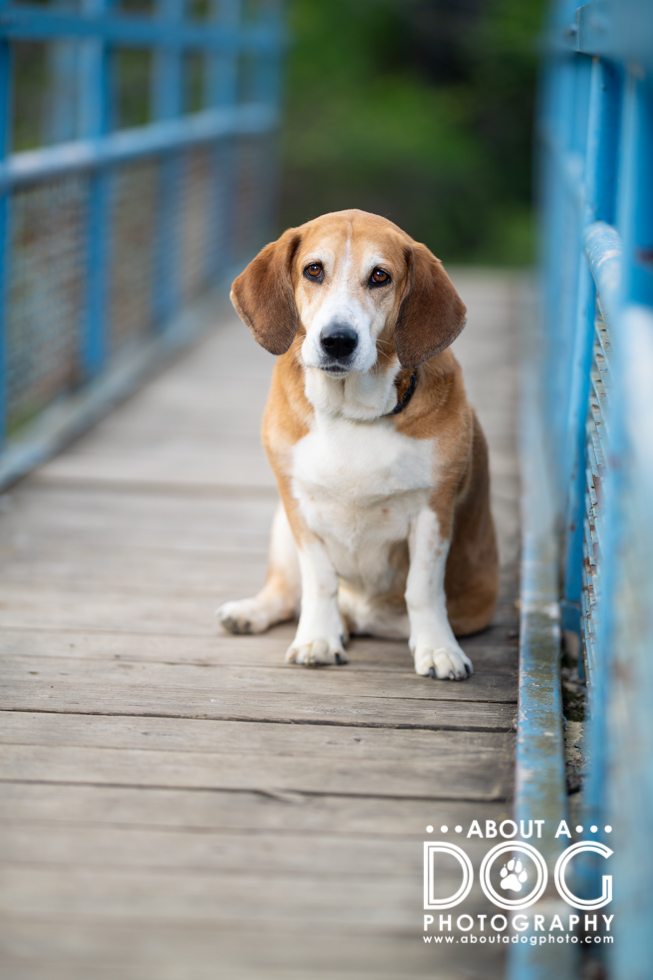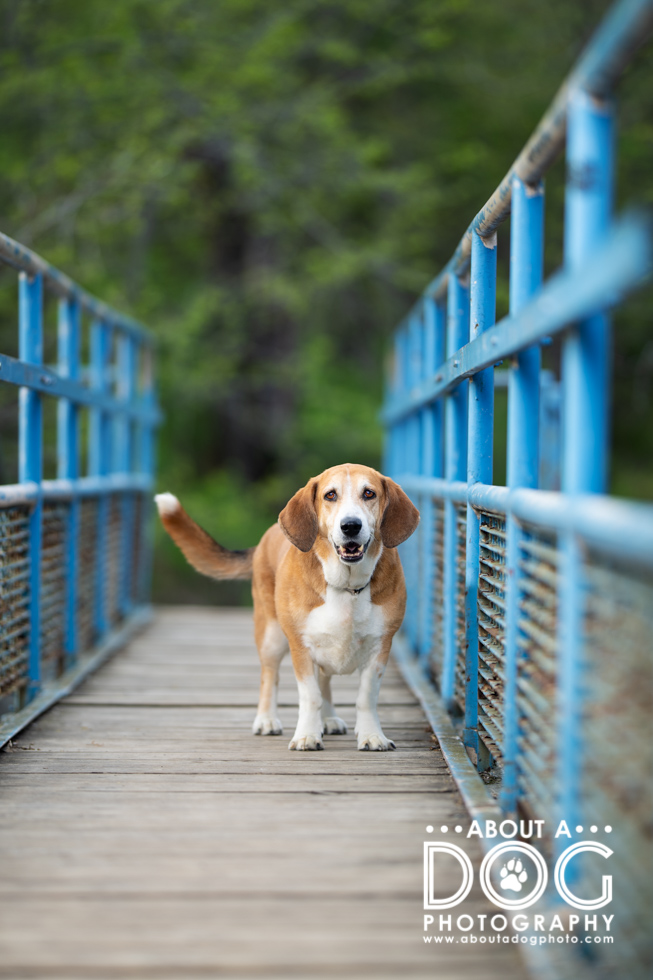 ---
For a touch of variety, we scooted across the bridge, the strobe making friends with the tree branches and Daisy happy to be back into the smells.
The little path made a perfect leading line, though Daisy wasn't privy on holding a single spot as she was set within all of the smells. To help get her to look forward, she and her mom walked away from me, then towards me multiple times. Going for a "walk" meant Daisy was looking towards where I was, until her basset nose activated.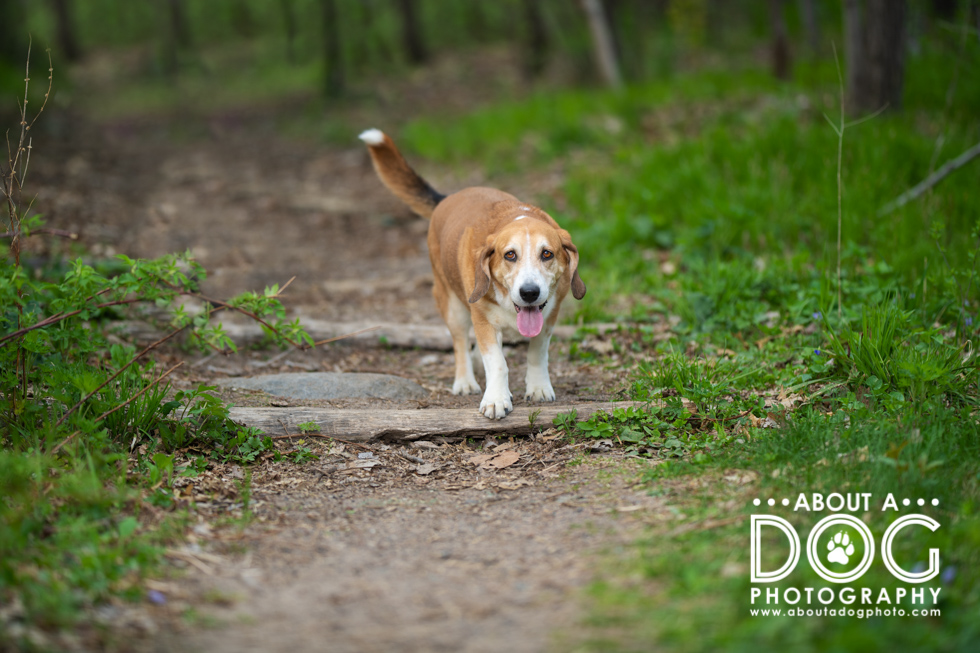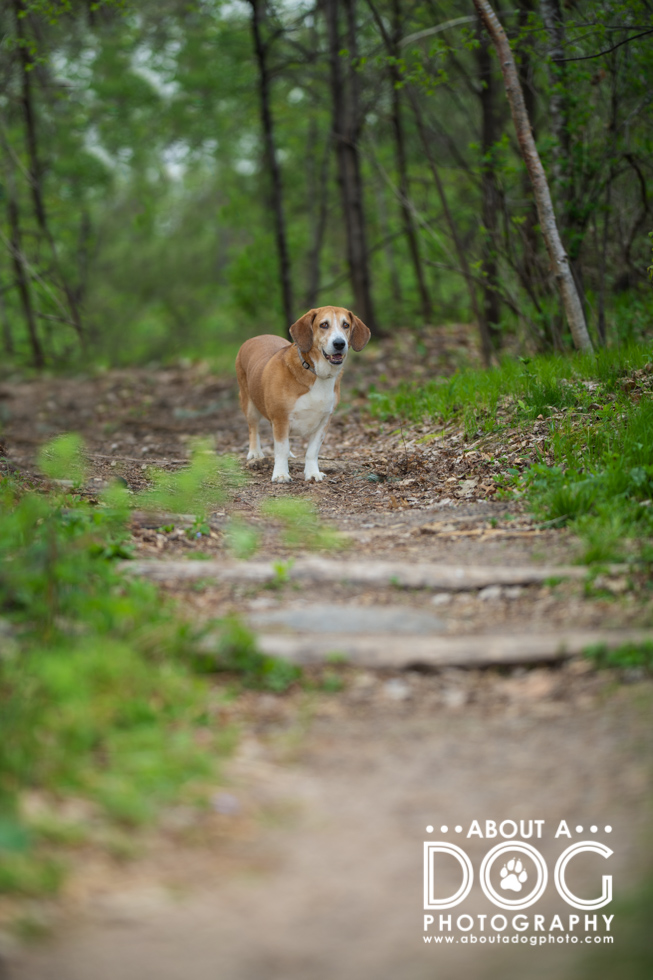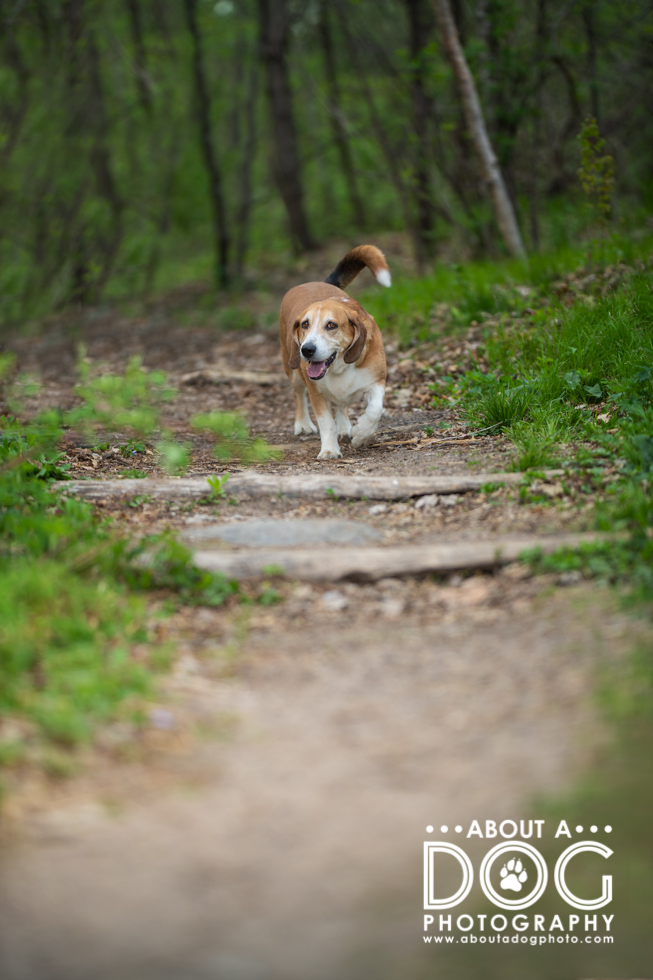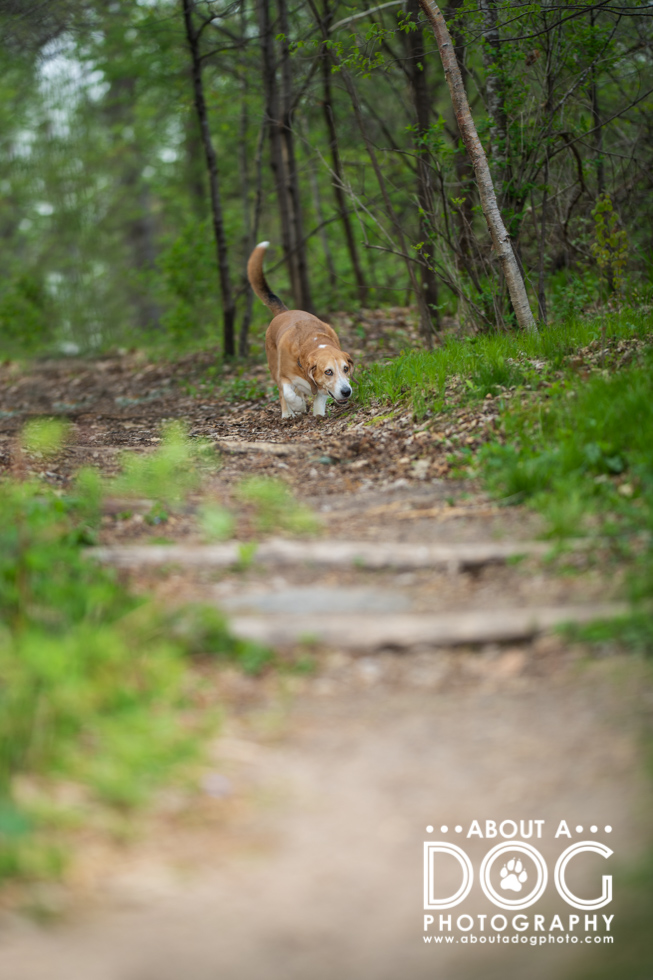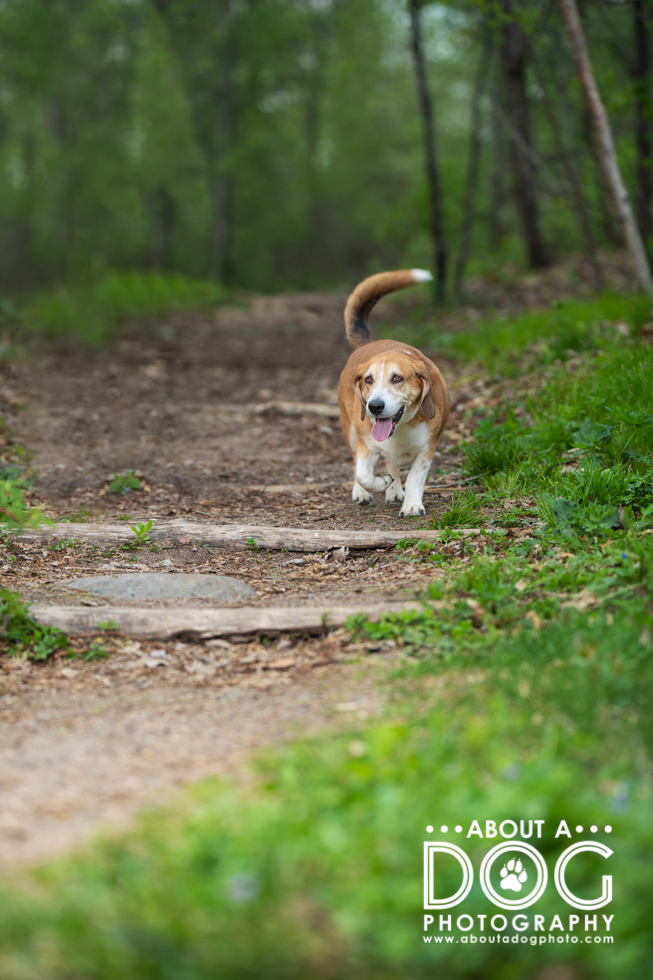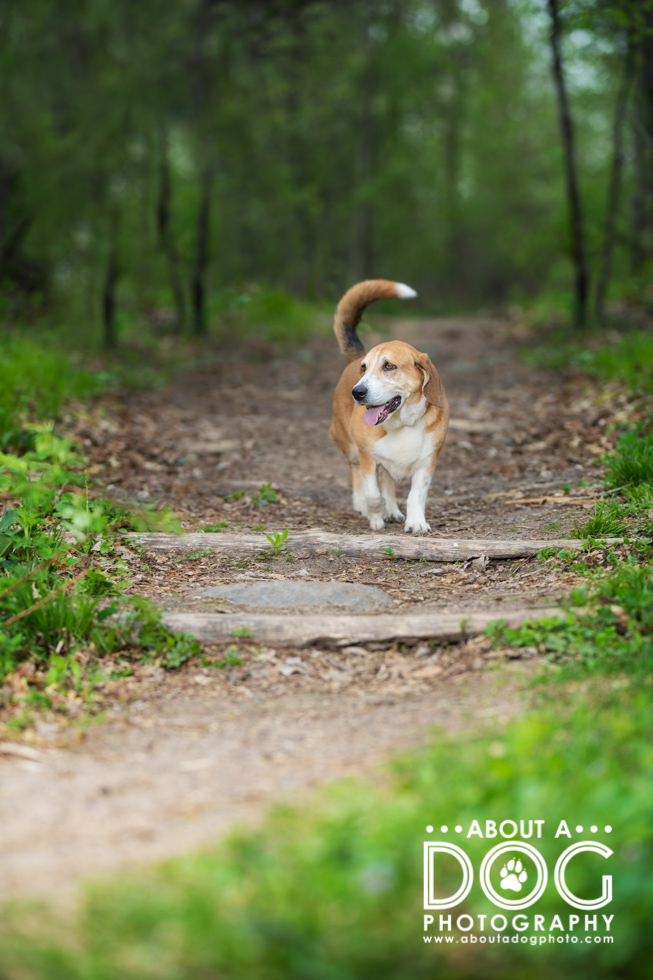 A huge thank you to Daisy & her mom for helping me out with leading lines!
---
Next visit Terri J Photography, photographing your pets in the Toronto area and Southeast Florida to see how she captured leading lines.
---