Two Fridays before Christmas, egads when did the time traipse so quickly by?
We've hit the marker of 14 whopping days before Christmas (the song 12 Days of Christmas could kick up on Sunday, though the 12 days actually occur the 12 days AFTER Christmas), a smooth two weeks before we tear into gifts and celebrate with eggnog and Christmas lasagna.
Additionally, Hanukkah starts today!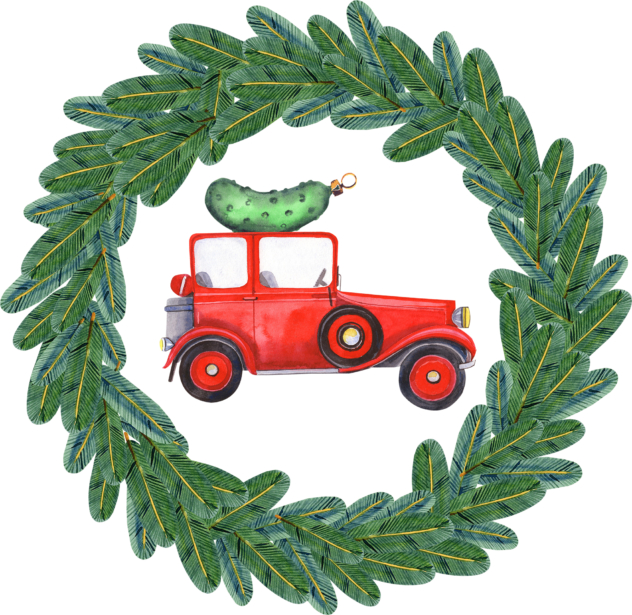 This year has been quite a cluster and it has impacted a bazillion small businesses. See if you can aim towards local businesses for your gift purchasing this year.
Understandably the investment for a session with About A Dog Photography is a bigger one than buying handcrafted socks, but there are other ways to help us out. Sign up for the Beyond the Barking Basics course, snag The Dogs of Minneapolis (plus help out rescues!), or pop over to Atomic Collars and snag some swag. 
If you missed it, we created a massive collective list of local and other dog businesses that would love the extra boost this year. Need a refresher? Find the list here!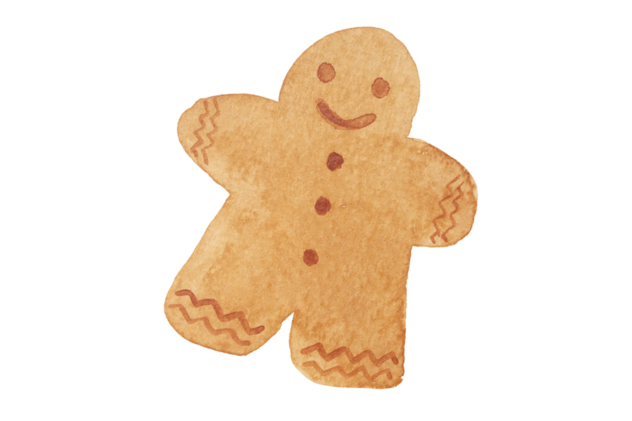 Sweet butter lettuce, there are two weeks to create a gingerbread house from scratch! Eons of time until you realize how booked solid your schedule has become, plus the part of figuring out which gingerbread recipe to use! (Construction gingerbread will get your miles ahead, though the taste tends to be lackluster.) 
In curiosity, the 1896 was consulted. In its own subheading of GINGERBREAD, just after cookies (which interestingly are found under the CAKE AND CAKES subheading), there are 3 recipes for gingerbread and 12 variations from fairy to World's Fair. 
Afterwards is found Jumbles to Yolk Rings (17 entries), though they seem to be the misfits categories, not falling under cakes, gingerbread or desserts and puddings. 
History of gingerbread: a simpler variation of it was consumed by ancient Egyptians and ancient Greeks, though it didn't arrive in Europe until the 11th century when Crusaders brought back ginger from the Middle East. Add a transition of breadcrumbs to flour, then the popularization of gingerbread men from Queen Elizabeth I (she made them into the likenesses of the visiting dignitaries!). 
Gingerbread houses don't show up in popularity until the Brothers Grim crafted the witch's house in Hansel & Gretel in the 19th century! (Germans were making gingerbread houses as early as the 16th century). 
Current times have us baking records and competing in competitions! (Google: national gingerbread house competition and prepared to be wowed!)
The aim for this year is neither a record or a competition, but instead a crafting of vision (Santa's house over a reindeer stable… ambitious much?) Not sure I'll use any of the very vintage recipes, but perhaps. Below is the trio of the gingerbreads, plus a trio of ones that caught the fancy. 
GINGERBREAD pg 20
One-half cup of molasses, one-half cup of sugar, one-third cup of milk, one-third cup of butter, one egg, one teaspoon of soda in the molasses, one teaspoon each of ginger, salt & cinnamon, two cups flour. Bake in flat pan and cut with heated knife. Very good on a cold day with a glass of hot milk into which a trifle of salt has been put. 
GINGERBREAD pg 72
Warm one-half scant cup of butter, one cup of molasses, one-half cup brown sugar, one-half teaspoonful mixed cinnamon and mace, one tablespoonful ground ginger, slightly together, and stir to a yellow brown cream; add half a cup of milk, two beaten eggs, and one level teaspoonful of soda dissolved in the milk, and two and a half cups of flour; beat well and bake in a large shallow pan. 
GINGERBREAD pg 322
Doesn't seem to exist… Possibly a typo from 124 years ago? None of the recipes around that date have gingerbread. Odd…
* Assumed oven temp: try 350
** Assumed bake time: for cookies 8-10 minutes, for the shallow pan try 45 mins

Gingerbread pg 20 is DOG FRIENDLY! (Moderation of course!)
Gingerbread pg 72 is only dog friendly if you OMIT the MACE! (Mace comes from the same family as nutmeg which is toxic to dogs!)

GINGERBREAD – FAIRY
One cupful of butter, two of sugar, one of milk, four of flour, one-third teaspoon soda, one tablespoonful ginger. Beat the butter to a cream; add the sugar, gradually, and when light, the ginger; the milk in which the soda has been dissolved, and finally the flour. Turn baking pans upside down and wipe the bottoms very clean. Butter them and spread the cake very thin upon them. Bake in a moderate oven until brown. While still hot cut into squares with a cake knife and slip from the pan. Keep in a tin box. This is delicious. With this quantity enough for several days may be made. Remember to spread it as thin as a wafer and cut it the instant it is taken from the oven. 
GINGERBREAD – WARREN
Good gingerbread can only be made of the dark New Orleans or Porto Rico molasses. The following is a Dixie recipe and infallible: One-half cup butter, warmed till soft; one and one-half cups molasses, three-fourths cup boiling water, three level cups sifted flour, one slightly heaping teaspoonful of soda, one and one-half heaping teaspoonfuls ginger, on and one-half teaspoonfuls cinnamon, one saltspoonful cloves, one saltspoonful nutmeg, and a pinch of salt. Put molasses in one bowl and add melted butter, spices and soda. When thoroughly mixed together add the boiling water, the the flour, beating until all lumps are gone. Bake in moderate oven. As anything made with molasses burns easily, the pan must be lined with thick double paper, or, the easiest method is to use two pans, the same size, putting one inside the other. 
GINGERBREAD – WORLD'S FAIR
Here is highly spiced gingerbread that will keep for a long time and makes a fine cake for travelers' lunch. Thoroughly sift two quarts of flour and one even teaspoonful of saleratus together in a pan. Rub into it one cupful of butter and one pound of good brown sugar; add to the mixture one pint of New Orleans molasses, of the purest quality, six well-beaten eggs, one after-dinner coffee cupful of ground ginger, one tablespoonful of cinnamon and a teaspoonful of salt. This makes a soft dough, too soft to roll. Lift it on to your board with a knife and spread it to an equal thickness with it. Cut into small cakes, lay them far apart in buttered pans and bake in a quick oven. 
* Moderate oven – Fairy & Warren: 350-375° 
* Quick oven – World's Fair: 375-400°
** Assumed bake times: 16-20 minutes for Fairy,  25-35 minutes for Warren (as a cake), 8-10 minutes for World's Fair as they are cut into small cakes
* World's Fair – saleratus = sodium bicarbonate = baking soda
* World's Fair – one after-dinner coffee cupful = approx 3 ounces = 6 tablespoonfuls 
Fairy is DOG FRIENDLY / Warren IS NOT dog friendly (cloves and mace are a no no!) / World's Fair is DOG FRIENDLY!
Regular scheduled vintage recipe time!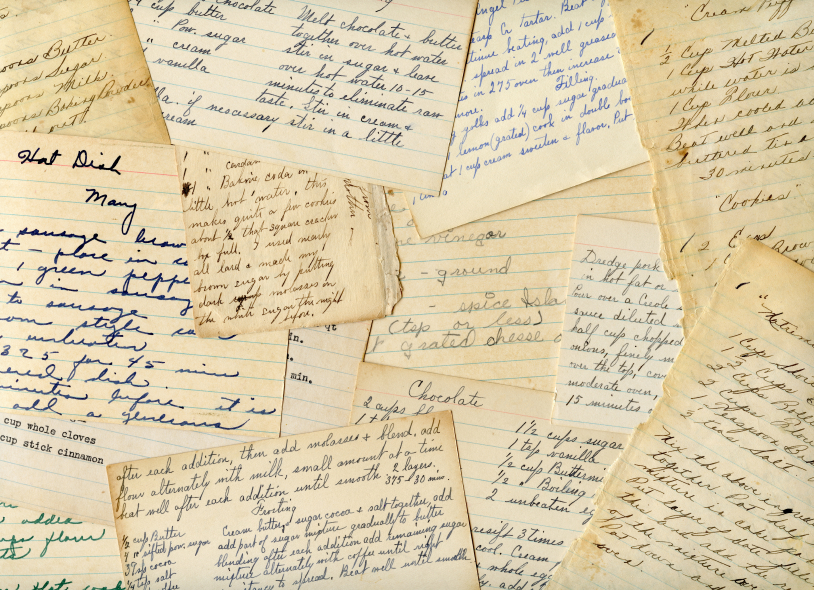 We harken back to 1896, a Saturday. The menu submitted by Mrs. Mary L. Cavanagh of Iowa City, Iowa. 
BREAKFAST
Grapes
Wheatena and cream
Pork tenderloins
Sanded potato cakes
Apple gems
Coffee
LUNCHEON
Veal toast
Home-made rye bread and butter
Potato rusks
Boiled apples
Tea
DINNER
Beef stew with dumplings
Scalloped tomatoes
Vegetable oysters
Cucumber pickles
Cranberry shortcake
Coffee
Wheatena is a cereal, started in 1879 and made from toasted, ground, wheat cereal. Indeed it still exists to this day, under the same name making it a long standing 141 years old! And we've never heard of it, have you?
The other curiosities: Sanded potato cakes (they aren't listed in the recipes and none are listed in the index either), home-made rye bread (no recipes given, only one listing, pg 180, the entry right above brains), and potato rusks (they seem to be potato cakes with yeast). Vegetable oysters are made from salsify, a root veggie related to parsnips. Quite interesting!
Next week we'll skip ahead a week to give you ample time to craft from the Christmas menu, featuring a late luncheon (we feast at the midday dinner!).
This weekend should be the assembly and decoration of the Christmas tree. That means we can talk about getting epic holiday images with your dog plus the holiday lights indoors! Of course Bender will be thrilled…
Until we meet again next week, keep you jolly spreading (safely of course!), give your dog tons of love, and get out into those non December weather temp days!
If you need to get ahold of us (chit chat, scheduling your session, baking success or fail, etc) email:  / text or call 320-428-0135 / Facebook & Instagram