We've entered into December on a roll of holiday cheer and a landscape with a scrapping of snow (the hope is always a white Christmas, though we'll trade it for 30-40 degree temps…) and a general zest after a solid fueling of pumpkin pie (the pie filling was from the can of Libby, using evaporated milk – only one other from the 1940s called for evaporated milk! The pie crust was flaky, a bit thick on the bottom, and from a 1916 Ryzon sponsored baking book).
Now into December, mom had a birthday on the 2nd,  we're busy prepping for tomorrow and today is…NATIONAL COOKIE DAY!
Yes that totally counts for dog cookies! Have yourself one, two, a few or more and make sure your dog gets a matching bite, if not a couple of extras!

Sesame Street is credited to have coined National Cookie Day, penning it in on their calendar in 1976. It didn't take off until in 1987 Matt Nader of the Blue Chip Cookie Company declared December 4th as National Cookie Day. 
Maker's Market TOMORROW 9am-2pm at The Regency!
Come out for some holiday shopping tomorrow December 5th from 9am-2pm at The Regency in downtown St. Cloud. Tons of vendors, all featuring handmade & handcrafted items, with most under $50! We'll be out with Atomic Collars!
The vendors will be amply spaced out to allow for proper social distancing. If you do come out, please wear a mask!
The Regency is located:
912 W. St. Germain
St. Cloud MN
Parking can be a little clustered at times, there is a parking ramp behind the Paramount Theatre. Not sure if there will be a parking fee, but on street parking is not metered on the weekends. Once you've made it past all the vendors, there will be a coffee truck behind The Regency. Grab a cup and perhaps a stroll around Lake George or in historic downtown (temp looks to be forecasted at 36 and partly sunny). 
Our Vintage Recipe Adventure from 1896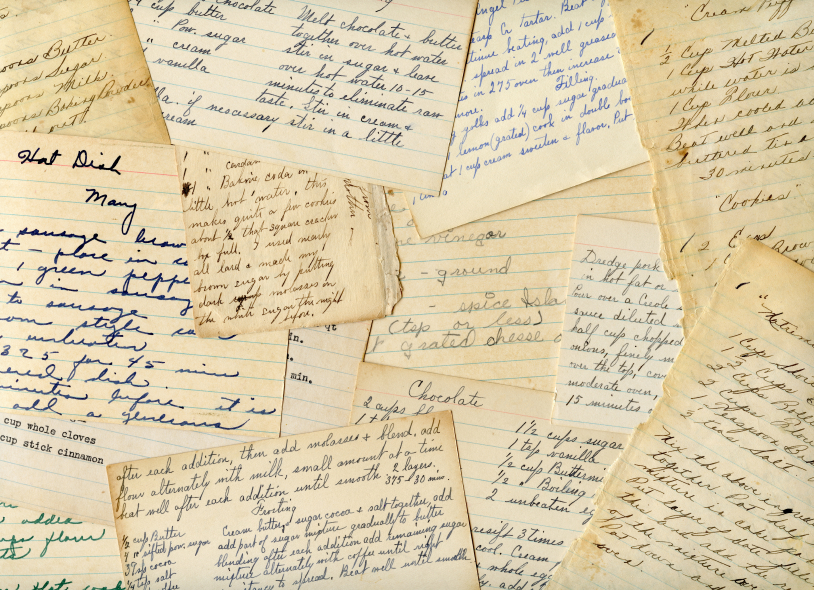 Today's recipe, a classic Saturday in 1896, submitted by Mrs. John Buie of Chicago doesn't feature any cookie recipes, though she's got quite the palette for uniques…
BREAKFAST
Oranges
Salt codfish in purée of potatoes
Hot rolls
Raised corncake
Coffee
LUNCHEON
Oyster croquettes
Celery
Toasted potatoes
Bread and butter
Jelly roll
Tea


DINNER
Egg-barley soup
Scalloped tongue
Riced potatoes
Turnips à la crème
Pickles
Golden pudding
Crackers
Cheese 
Coffee
Salt codfish for breakfast? That's a unique start to a day! Add in the oyster croquettes (half a pint of raw oysters & half a pint of cooked veal…) and the scalloped tongue and you've covered a large collection of proteins. 
The raised corncakes & golden pudding struck my curiosity. (As did the tongue, but we'll save that for later…) To deviate from the daily recipes, we're going to traipse into a couple COOKIE recipes from 1896!
KINDERGARTEN COOKIES
Beat one egg well. Mix in one and one-half cups sugar. Add one cup sour cream, one-half teaspoonful soda and one-eighth of a grated nutmeg. Mix in enough sifted flour to make the batter stiff enough to roll out. Cut out, sprinkle sugar over them and bake in a quick oven. 
* DON'T SHARE – NOT DOG FRIENDLY – dogs can't have nutmeg!
* quick oven = 400-425
* cook time = try 8-10 minutes

GINGER COOKIES
One-half cup molasses, one-half cup buttermilk, one egg, one-half cup sugar, one-half cup butter (melted), one teaspoonful soda, one teaspoonful of ginger. Mix with flour soft as can be handled. Roll out and bake in a hot oven. 
* SHARE THEM! All dog friendly ingredients!
* hot oven = 425-475
* cook time = try 8-10 minutes
HERMIT COOKIES
One and a half cups of brown sugar, one cup of butter, half teaspoonful soda dissolved in two tablespoonfuls water, three eggs, pinch of salt, half a nutmeg, one and one-half cups chopped raisins, three and a half cups flour, in which one teaspoonful of cream of tarter has been sifted; also flour the raisins before adding. Drop the dough from the spoon without connecting. Bake. 
* DON'T SHARE – NOT DOG FRIENDLY – dogs can't have nutmeg!
* oven temp = 350-375
* cook time = 8-10 minutes
* half a nutmeg = approx 1 teaspoon (1 whole nutmeg = 2-3 teaspoons)
(Did you know: Chocolate chips cookies weren't invented until 1938!)
COOKIES OF 1812
One pint of sugar, on teacup of butter, four eggs, two tablespoons of sweet milk, one-half teaspoon of soda, one teaspoon of cream of tartar, one-half nutmeg, one teaspoon of vanilla, one pint of flour. Roll the sugar (granulated) until quite fine; add the butter and cream them. Stir in the milk gradually, and beat the eggs separately, and then put together and beat again. Add to the mixture butter, sugar and milk, and lastly the flour and soda, which has been dissolved in a little warm water. After these have been well mixed add the nutmeg and vanilla. Beat well together, and add enough flour to handle well in rolling and cutting out. Bake in a moderate oven a delicate brown. These keep well. 
* DON'T SHARE – NOT DOG FRIENDLY – dogs can't have nutmeg!
* moderate oven = 350-375
* cook time = try 8-10 minutes
* 1 pint sugar/flour = 2.33 cups
* one-half nutmeg = approx 1 teaspoon (1 whole nutmeg = 2-3 teaspoons)
Onward we go!
Today is a massive label & tagging day in anticipation for tomorrow's Maker's Market. (Labels after I finish a collar? Bah, I'll get to them later! Enter later: the hell was I thinking?!? Easily 20+ collars without labels – egads! Thanks past me!)
Eat a batch of cookies (the 1896 cook book has 14 recipes if you'd like me to send you some inspiration!), make a batch for your pupper (or go for store bought, if they're cookies your dog will LOVE them) and stay safe this holiday season. 
If you need to get ahold of us (chit chat, scheduling your session, baking success or fail, etc) email:  / text or call 320-428-0135 / Facebook & Instagram