On the 12th day of Christmas, my hooman gave to me….
12 doggie treats…

Or would it be the start of the countdown as we are a mere 12 days out from the day that is Christmas? 

In that case…
on the 1st day of Christmas, my hooman gave to me…
A squirrel in an oak tree!
— 
We have a mere 12 days left before Christmas, and oddly it starts today on Friday the 13th… cue the Jack & the Nightmare Before Christmas! 
There's still a bit of time to snag some awesome gifts for the pups and people you love & adore. Need some ideas? Be inspired with THE Holiday Gift Guide. It featuring a plethora of our favorite things!
Speaking of favorite things, how about another interview? Today's interviewee is Nomadic Tails!
---
Kensie of Nomadic Tails is a sweet, awesome mom (to 2 kids and a dog) and crafts some of the COOLEST bandanas in the land!
Hello Kensie!
How did you get started?

I am a military wife and mom of 2. I initially started NT as a way to help provide for my family while being able to work from home with my 2 kids. Being  a military wife, I had to give up my career job as an art teacher because it was very hard to keep finding jobs over and over in new places as we moved almost every year. I opened my shop as a way to still feel like I was contributing to my family financially as well as using my art degree in some way to create things while also using my love and passion for dogs in my work. I also love being able to serve, and my shop gives me a way to provide fundraisers and products for charities and events I am passionate about. One of our favorite things to do is when we have our Rescue Fundraisers where we donate a special "Adopt Me" bandana to local pet rescues in efforts for them to find their forever home. 
Where did you get the idea for Nomadic Tails?

I got the idea for NT after I started making some fun matching bandanas for my kids and dogs to wear just as a hobby. I would post photos of them on my personal social media and would have a lot of feedback from friends and family telling me I should make more and sell them. I started making more for fun for friends and family, and slowly by word of mouth it grew into a shop that I was able to turn into a full time job from home. Our name was inspired by our nomadic lifestyle being in the Army in that we are often moving from place to place and never truly having a home sweet home, yet our shop is able to move with us!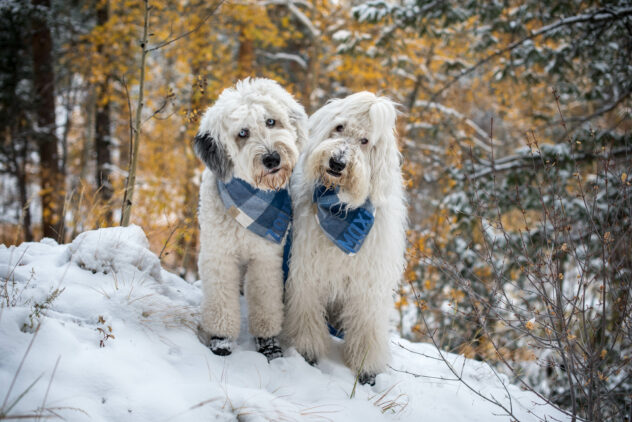 What's unique about Nomadic Tails? What sets you apart from others in your industry?

I have always prided myself in the quality of products that go out. With my art background from college, I am very particular about detailing and craftsmanship. I make sure every product that goes out no matter how many I have to make get equal treatment in their quality and durability. I also do not make pre-made "one size fits all" types of bandana. Every single bandana will be different and individually made to fit your individual dog. We offer customization in which the customer can choose the specific bandana size and custom neck size of their own dog so they will always get the best fit for their pet. We also offer 3 snaps on our bandanas which means that you can adjust the bandana size between 3 snaps smaller and larger while still maintaining a secure fit with the snaps. It is wonderful for growing dogs, dogs with lots of floof, and sharing between more than one pet in the household if need be. We also offer a huge variety of monogram vinyl add ons that can be customized by colors, vinyl style, text etc.
What is something that surprised you about owning a business? 

I think the biggest surprise was how much time you devote to every little part of the business. I am working 12-15 hr work days because there is so much more to working a small business than just making the products. You have to dedicate time to advertising, social media, customer service, designing, etc. You end up working far more than you would usually if you had a set schedule to work from. It is a lot of long hours and working weekends.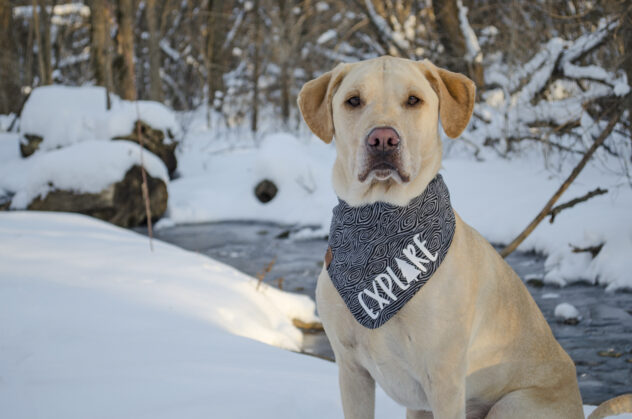 Did you have any early challenges? If so how did you overcome them? If not, what is something you've accomplished with Nomadic Tails that makes you mega proud?

The biggest challenge I found was creating a name for myself and standing out with a product where there are so many other shops that pop up left and right with similar items. I overcame this by making sure to stand out with the high quality of our products, craftsmanship, durability, and prints that wouldn't be found anywhere else but our shop. I work tirelessly to make every customer happy, satisfied with their products, and working within the Dog IG community to grow! I want to always make sure each customer feels important and that they matter to me because ultimately this dream of mine is in their hands, so I want to make sure everyone knows how much I value their support.
What is some advice you'd give someone just starting out? 

Starting is always the hardest point. It can be extremely overwhelming and disappointing at first because you may feel like you will never get your foot in the door. If I would mess up, I would ask for feedback on how I could be better. I do research and do it over and over again. I always strive to better myself and my craft through that cycle. Be confident in your products and your reasonings for starting your business. Show the world why you are passionate about your products and always make people feel like they are your number one priority no matter the situation. Stay active on your social media. I had the best success growing as a business because I made sure to communicate with my audience, posted often with my products and ideas, and made sure to stay consistent so your audience can see that you are fully commited to your work. Another great piece of advice is don't be scared to reach out to other small shop owners in your same line of work. Most of us are in it together and all going through the same struggles and it is so helpful to have that support from one another to discuss ideas, ask for help, seek advice, etc.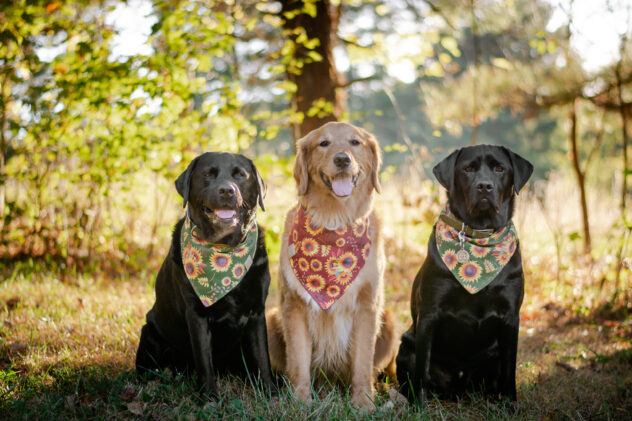 What is you most popular product? 

As of lately we have had a lot of customers loving bandanas from our Watershield Line. We love these especially because they are so great for active outdoorsy dogs as well as work just as wonderfully for dogs who are hanging around the house or going out on the town! These bandanas are very durable and are water, stain, dirt, hair, and wrinkle resistant. We also try to make a lot of our watershield bandanas with our shop exclusive prints, so not only are the durable, but also have really fun designs that are unique only to our shop. I have many customers say once they try one from the collection, they are hooked!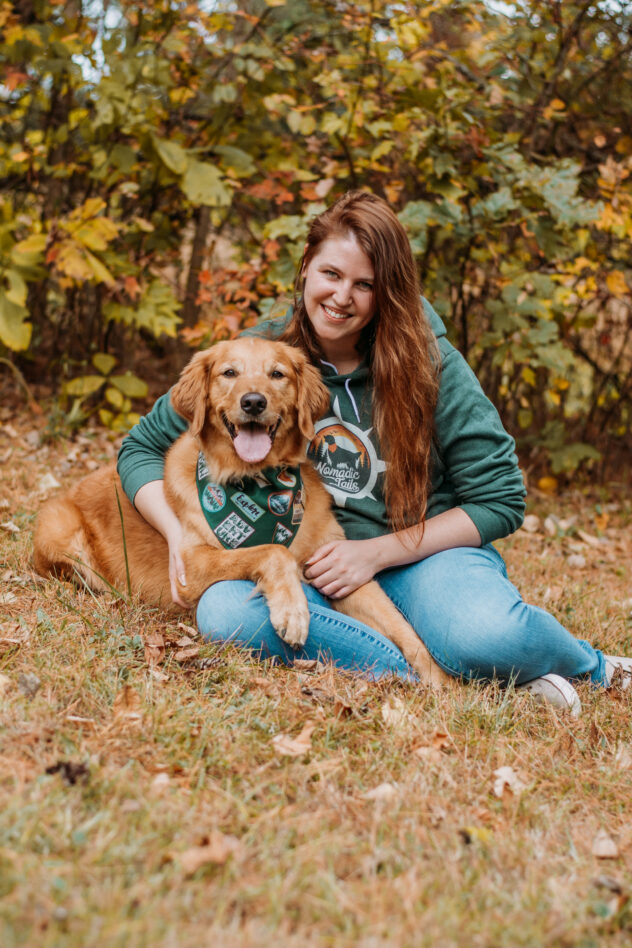 Do you have any pets?

I do! We have a 10 year old Irish Setter, Annikan who was my first dog. We also have my heart dog and golden boy, Bill Bill who is a 7 year old Golden Retriever who is also the face of our brand! I chose him to be the face of our brand because he always has a smile on his face and enriches our lives and all those around him, so I wanted to reflect that in my own shop in that I want to make sure that everything I do and make enriches someone's life in some positive way!
Tell us about the humans behind Nomadic Tails:

My name is Kensie Arnold. I graduated from UGA in 2014 with a BA in Art Education. While there, I fell in love with puppy raising and training for the Guide Dog Foundation and America's Vet Dogs which started my passion for dogs and serving. I am the sole owner and worker for the shop! I live with my incredibly supportive husband, who is a Medical Evacuation Blackhawk Pilot in the Army. We have two amazing children, Sawyer, my son, who is 4 years old and Emma, my daughter, who is 2 years old. We are about to make our next move from NC to AL which will be our 4th move. After AL, we are just waiting to hear back from our next duty station which will be in the late summer of 2020.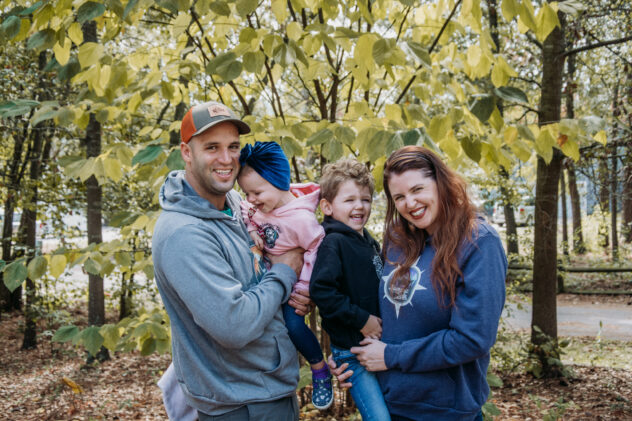 Where can we find Nomadic Tails?

You can find our shop Online at www.nomadictails.com through Etsy which is our main platform. You can also find us on Instagram and FB where we post all our updates, product photos, releases, customer photos, etc at @nomadic.tails You can also reach out to us via e-mail:

Our next big goal is to open up our own little downtown shop for pet owners to come with their pets and shop when we get to a location where we will be staying more permanently.
Thank you a ton Kensie! Be sure to give her some love on Instagram & Facebook and def snag one of those awesome bandanas (we have a frayed one called Ripley!)
---
Did you miss the other favorite things interviews?
Find CuddleMutt here: CuddleMutt
Find Val's Brew Treats here: Val's 
Find Atomic Collars here: Atomic Collars
Find the Dogs of Minneapolis book here: Dogs of Minneapolis
Find Dog Love Repeat here: Dog Love Repeat