The theme on the week – [breed] of [location] … um… enter a blank space. 
St. Cloud. No particular dog breed pops into mind. There are doodles, labs, pointers, shepherds, big dogs, small dogs and ample mixes that can be strolling around the park by my house. 
Sure we could talk pitties (we did that recently) or yammer about the dogs met at the dog parks (also done recently) but it would feel like a solid repetition in a short time. The blank continues accompanied by the realization of how small of a dog community there is in St. Cloud. There's small gatherings of people at the dog parks, there are a few outdoor patios were you can have a bite to eat and chill with your dog, but if the weather chills or rains, you're back home & cozied in. 
Hmmm…
Minneapolis & St. Paul. ALL THE DOGS! Huge dog community and TONS of places you can go inside with your dog, including breweries! There are corgis, doodles, danes, mixed mutts and more. Finding a meetup of a group of dogs would be easier to accomplish. Heck there's even a super awesome group of people who meet up at breweries with their dogs called Dogs of MSP (of course with covid the meetups haven't been happening, but they are awesome when they do!).
Plus there are tons of dog friendly events hosted by Sidewalk Dog! So many dogs!!!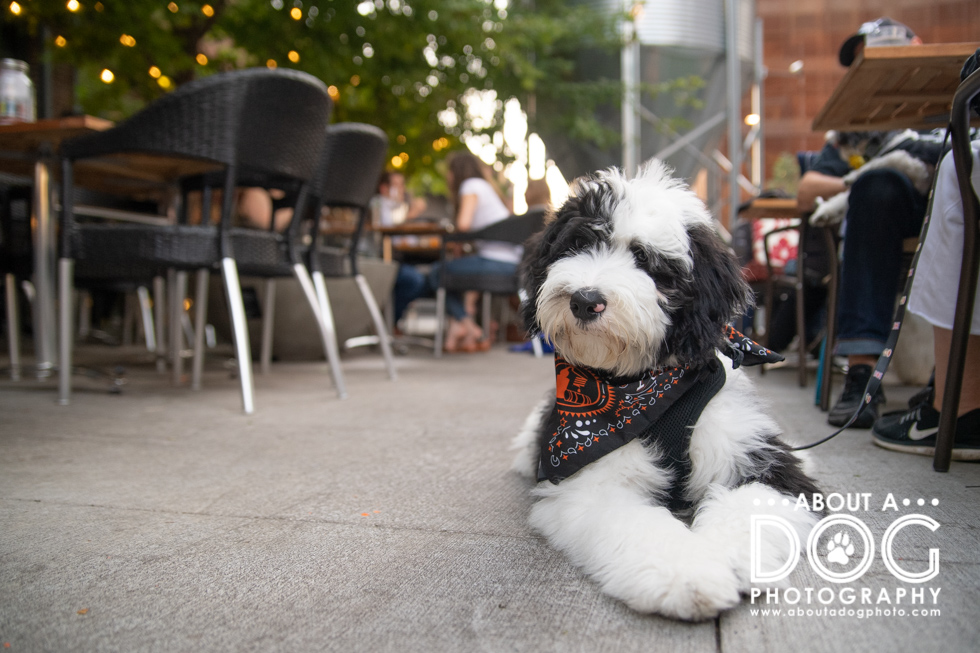 Dandy, minus… I don't live in Minneapolis. Or St. Paul. Or any closer than an hour away in distance. Which makes popping out for an evening meetup with a group is less likely to happen. (Plus the past year has been non conducive for meet ups.)  
Hmmm…. perhaps we have to do another shoot with Bender. (If you didn't hear, Axle has gone to the rainbow bridge. His derpy face is greatly missed.) Though a post just about Bender is a little biased and doesn't exactly lend to the plural of pittie in the area hahaha!
WAIT! THE BOOK! BWHAHAHAHAHAH!
That's right, I composed a book in 2019 called Dogs of Minneapolis! Featuring a ton of awesome pups paired with iconic locations around Minneapolis. Plus portions of the sales go to a trio of rescue groups!