The 52 Week Project is a blog circle with a theme for every week (which means we all link to each other, links are found at the end of the post).
---
The theme for this week's 52 Week Project was fill the frame. It literally means filling the frame of your image with your subject. This can help ward off distracting backgrounds and focus on emotions or elements in the image.
Filling the frame isn't my fondest rule of composition. I much prefer breathing room and a scene to the image vs a tight edge to edge image, plus I like seeing a dog's full head with nose and ears. If I fill the frame is a tight image of a dog's face, especially in the eyes (or if there's drool…).
Both boys were the models for fill the frame. Bender is a bit more expressive with his ears and eyes, while Axle is much more stoic with a dash of drool.
Ok… so I didn't really fill the frame at first with Bender. I mean, those ears! How could I not have them in the image? (He's also sporting his "I'm on to you mom" look that happens when I have a camera and use words like walk, car ride, ready, treat/cookie…)

Bender is fun for fill the frame because it accents his eyes.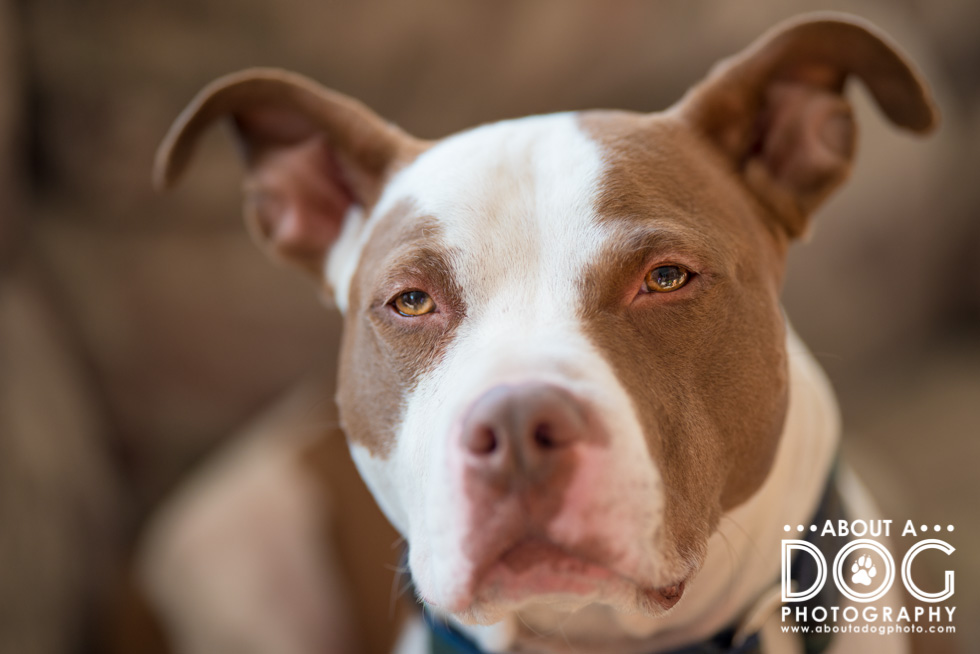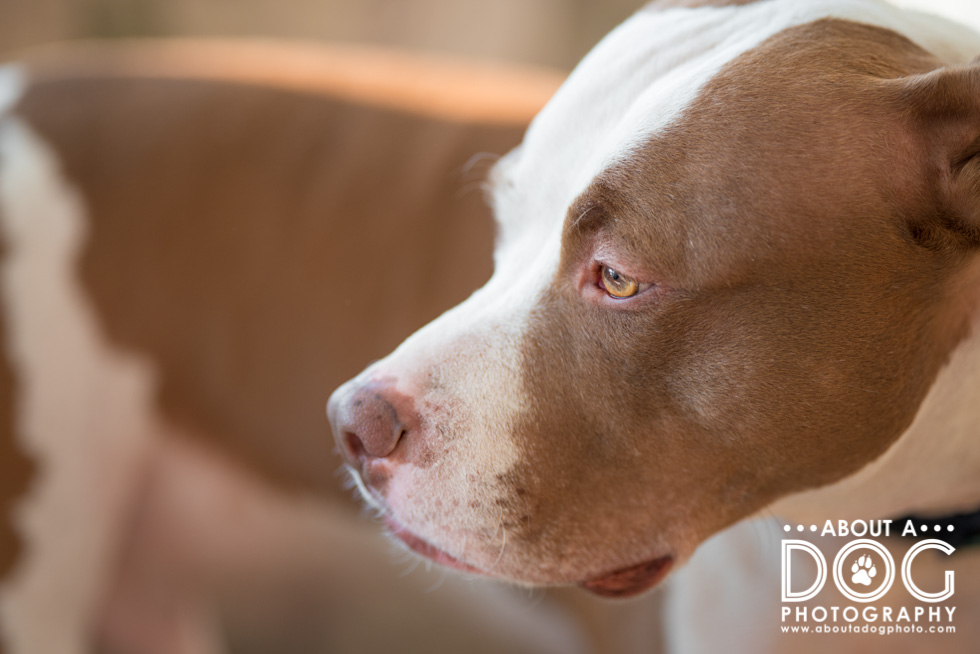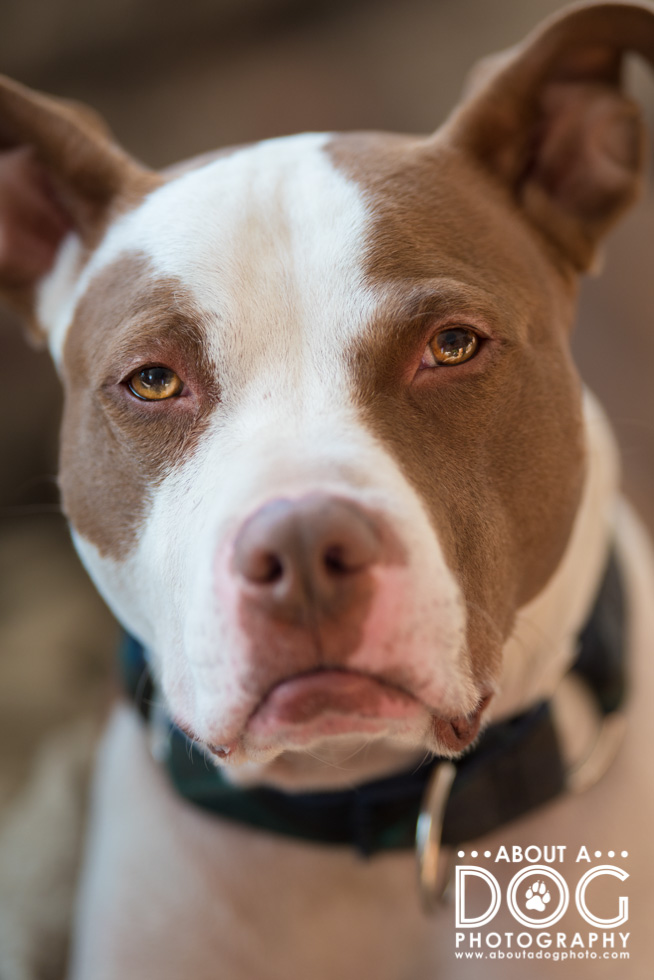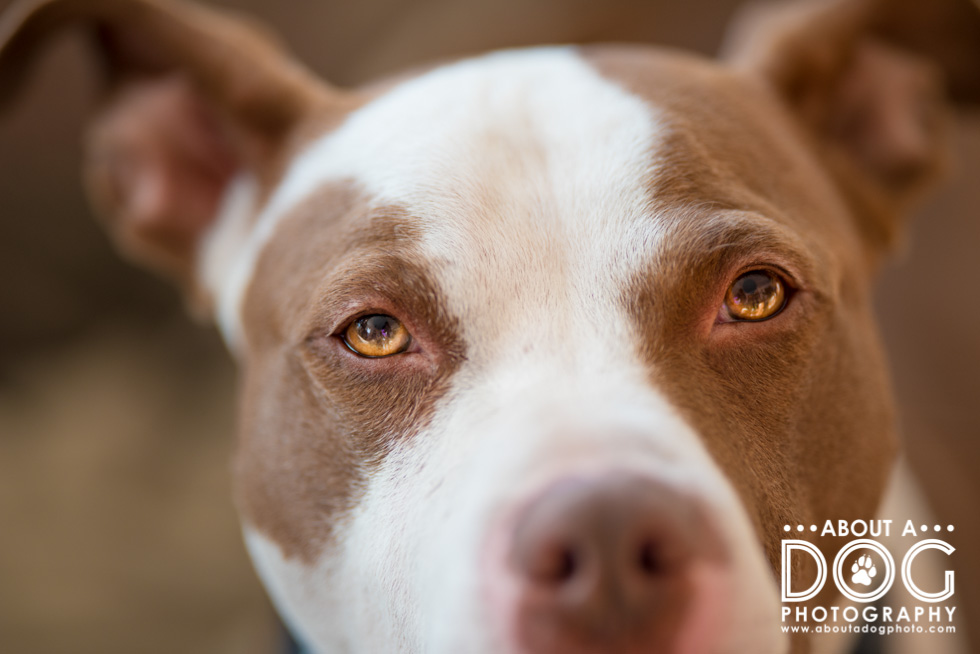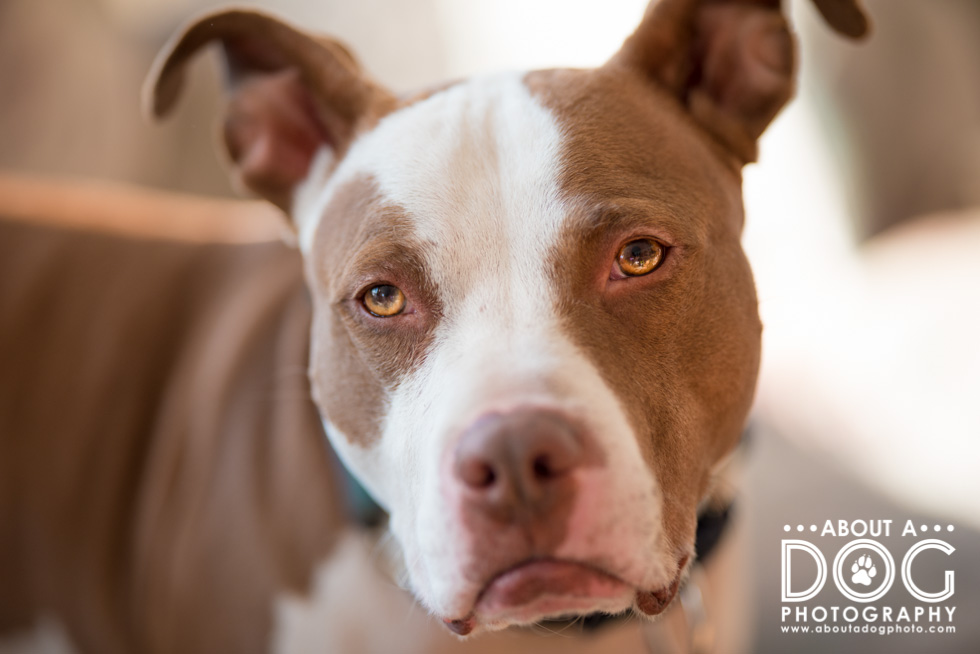 Axle (also known as Puppy) is a master of the stoic look. If there isn't a ball involved he's very composed, with a deadpan look and a mild movement of an eyebrow or two. His underbite makes him look like a giant grumpasaurus or a cranky old man. His only non stoic part? His drool. Introduce something tasty smelling and those jowls will drip like a leaky faucet.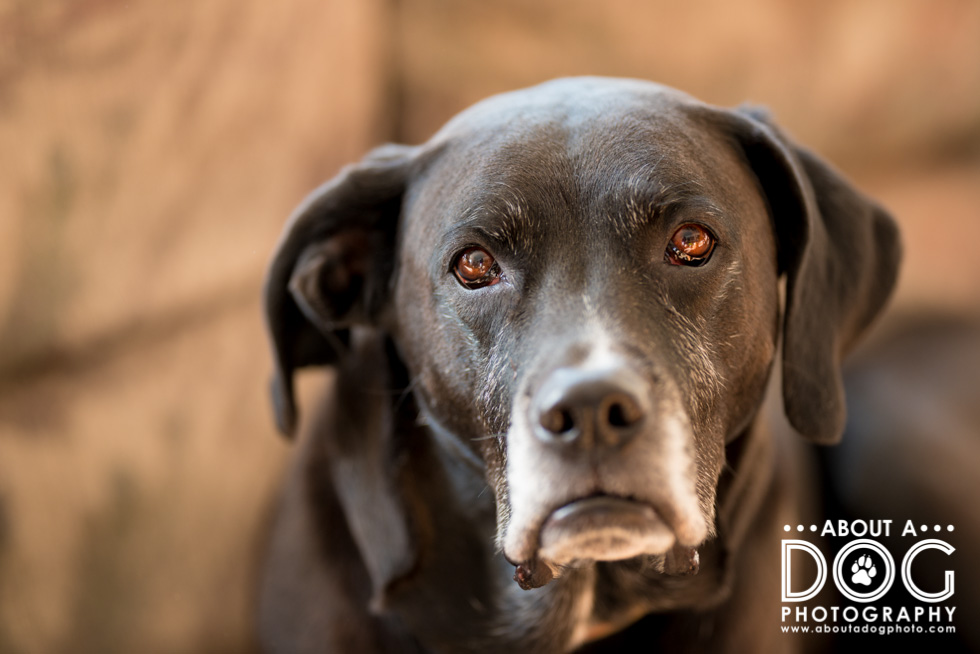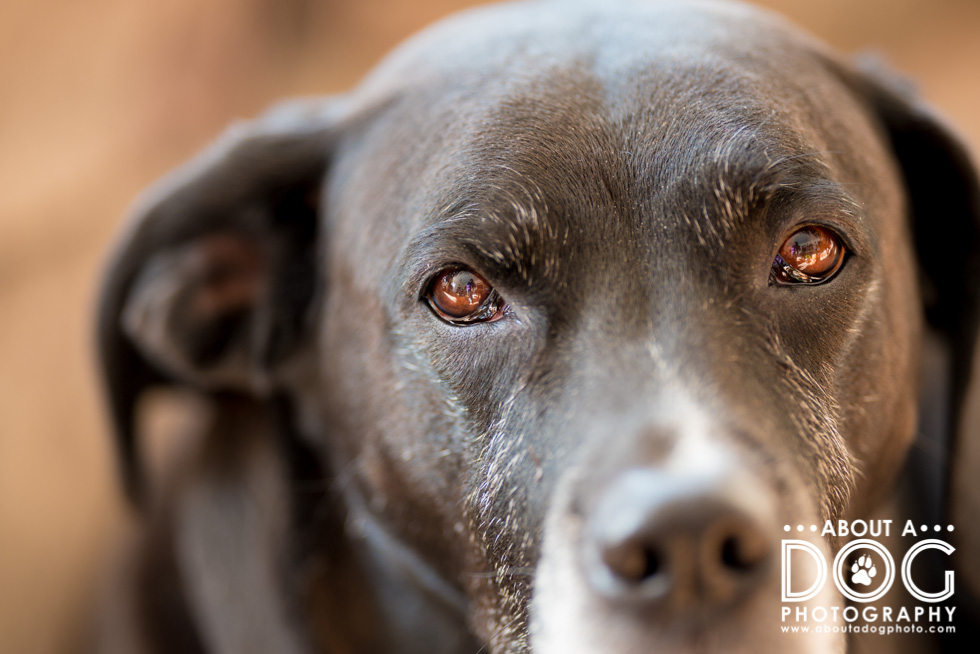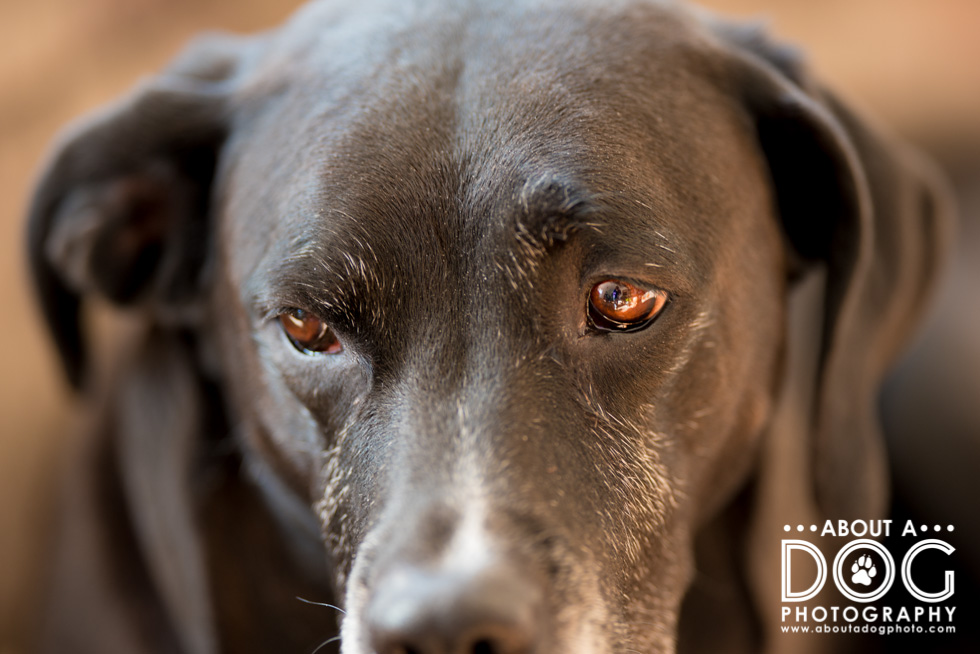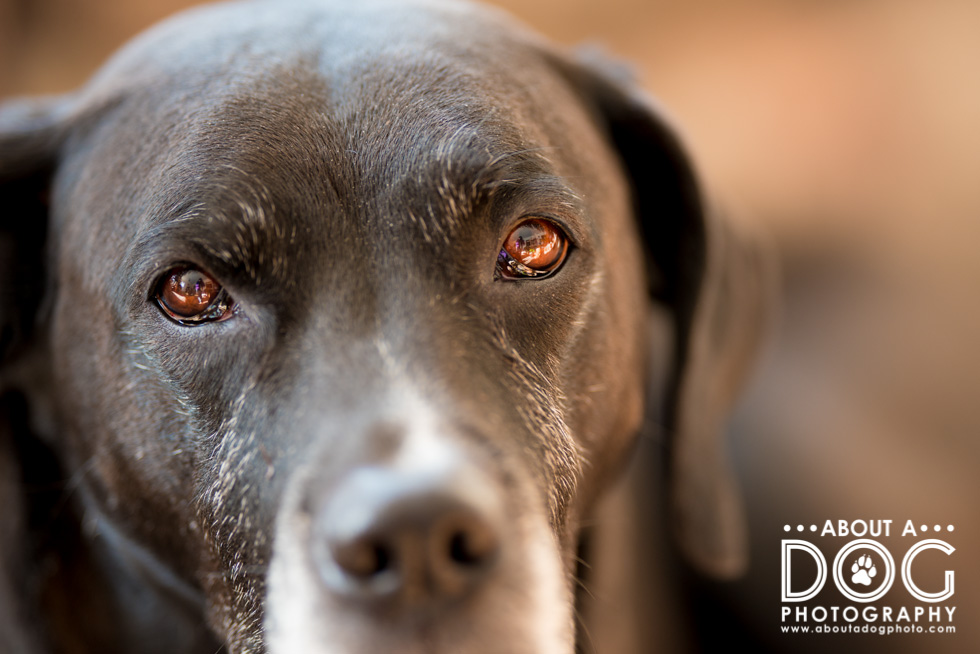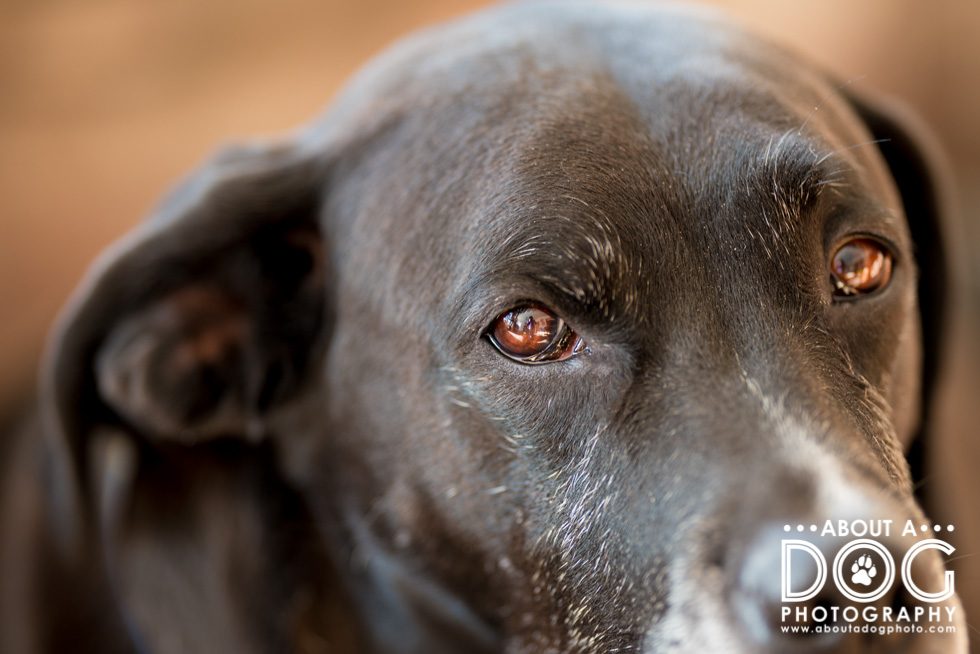 Notice any difference between the first image of Axle and the one below?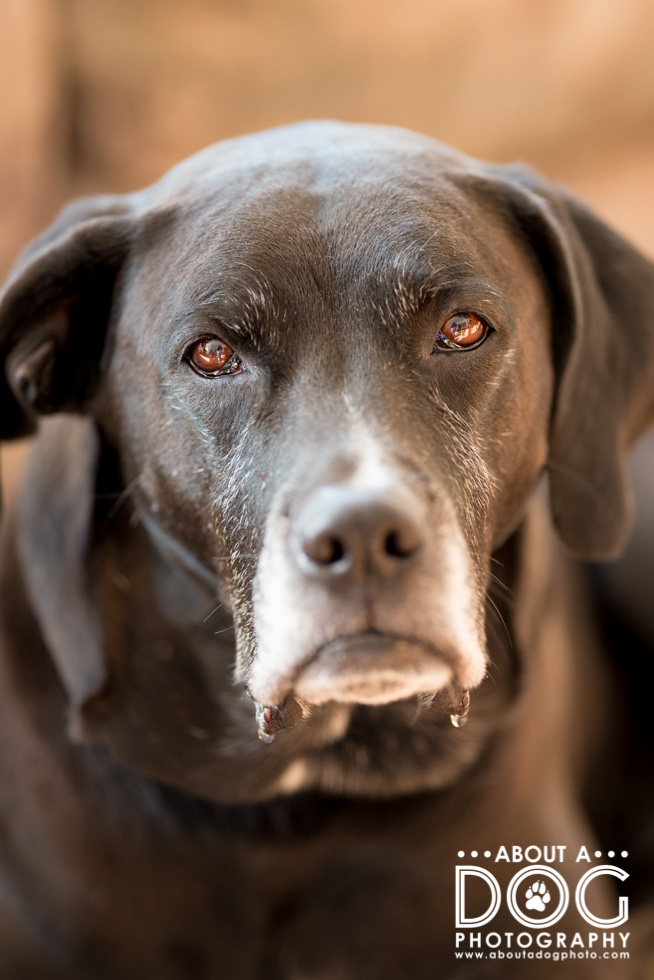 Next up visit I Got The Shot Photography, Northeast PA Pet Photographer, Elaine Tweedy to see how she used fill the frame for this week's 52 Week theme.
---